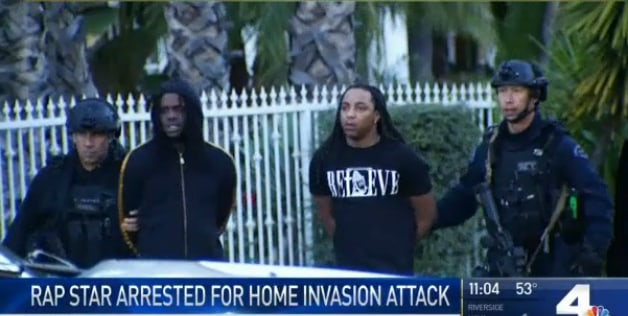 Chief Keef was arrested Thursday evening by police officers investigating a home invasion. The LAPD has confirmed, via NBC Los Angeles, that Keef was arrested for robbery and assault in an alleged incident on January 19 involving music producer Ramsay Tha Great. Keef was arrested alongside one other person, believed to be fellow Glo Gang rapper Tadoe. The pair were shown been taken into custody on local T.V. footage.
Ramsay Tha Great shared his side of the robbery on Instagram, claiming Chief Keef was armed with an AK-47. He said that cash and a Rolex were taken from the property.
The FADER has reached out to representatives for Chief Keef for comment.