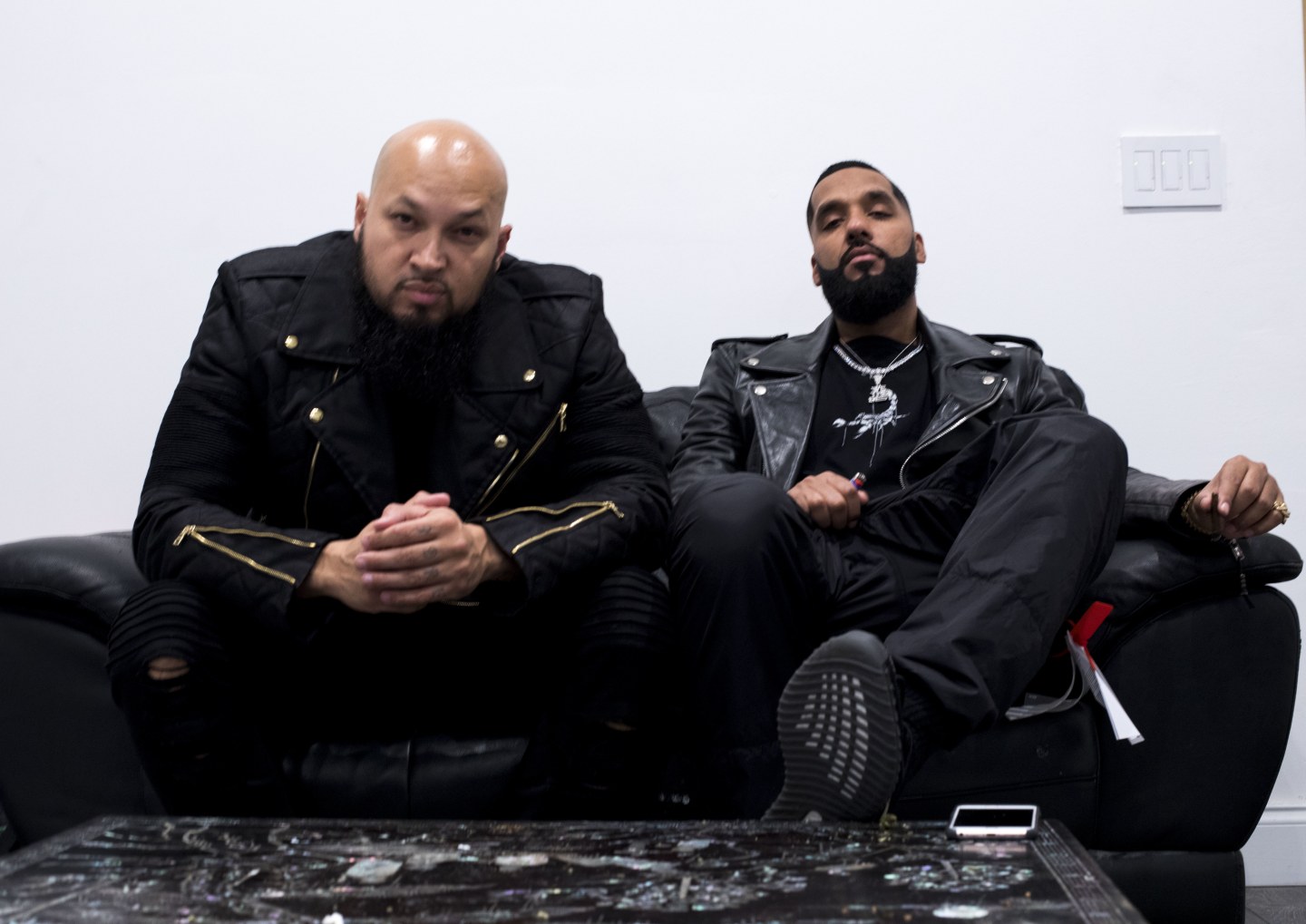 Producers of the moment tend to rise and fall as sonic trends shift. But Marcello "Cool" Valenzano and Andre "Dre" Lyon, who have produced together for nearly two decades as Cool & Dre, have stayed the course. 16 years after scoring their first major placement on a 2001 Fat Joe album, they've scored a Grammy nomination with Joe for "All The Way Up." Speaking to The FADER over the phone from London, Cool & Dre remembered their beginnings as singers in an R&B group, detailed how the role of the producer has changed over time, and explained how loyalty has rewarded them over the years.

How did you two meet?

Cool: We were in our high school chorus together. My girlfriend at the time made me join. So me and Dre got close through that, and we joined up with a few of our other friends to start an R&B group in Miami at the time. We wanted to be the new Jodeci, the new Boys II Men. We ended up getting a manager and moving to Atlanta to work with Rico Wade. We were up in Atlanta starving. We had nothing except the studio.

Dre: We didn't have any money for beats or anything that time, so we figured we'd get some equipment as cheap as possible and start producing for ourselves.

Cool: One night, we were sitting in the parking lot of Taco Bell, and Dre was like, "Maybe it isn't god's plan for this group. Maybe the plan is for me and you to do this." From that point on, we took the production seriously. We ended up moving back to Miami and diving into the production. It was 3 and 4 beats at a time, $200 here, $300 there, working with local artists in Miami and making a name for ourselves.

At the time, were you interested in a distinctive regional sound, or were you trying to make songs that sounded like what was popular nationally?

Cool: The music we listened to and were influenced by is so broad. Like we grew up at a time when Miami bass was everything in the city. But we were also hip-hop heads — KRS-One, Das EFX, X Clan. We were DJs too, so it benefitted us to have a wide range with our taste. To be able to draw on all of that as producers has been big for us over the course of our careers.

Some of your earliest placements were with Fat Joe. How did you feel, back then, about working with someone who was defining the sound of New York rap, while you were from a different part of the country?

Dre: We connected Fat Joe through DJ Khaled, and Joe asked us to send a pack of Southern-style beats to him. We sent 31 beats. 30 of them, I guess you would say, were Southern, but we added one song that was just straight New York hip-hop. Joe heard that beat and recorded "King of NY." He was so surprised to hear that type of sound coming from two Miami producers that he got in the car and drove all the way down to Miami to meet us.
Cool: Everything we were doing was a product of the stuff we grew up on and influenced us, but we gave our productions their own flavor, whether it was the way the guitars sounded like a Southern rap beat or the the New York-style samples.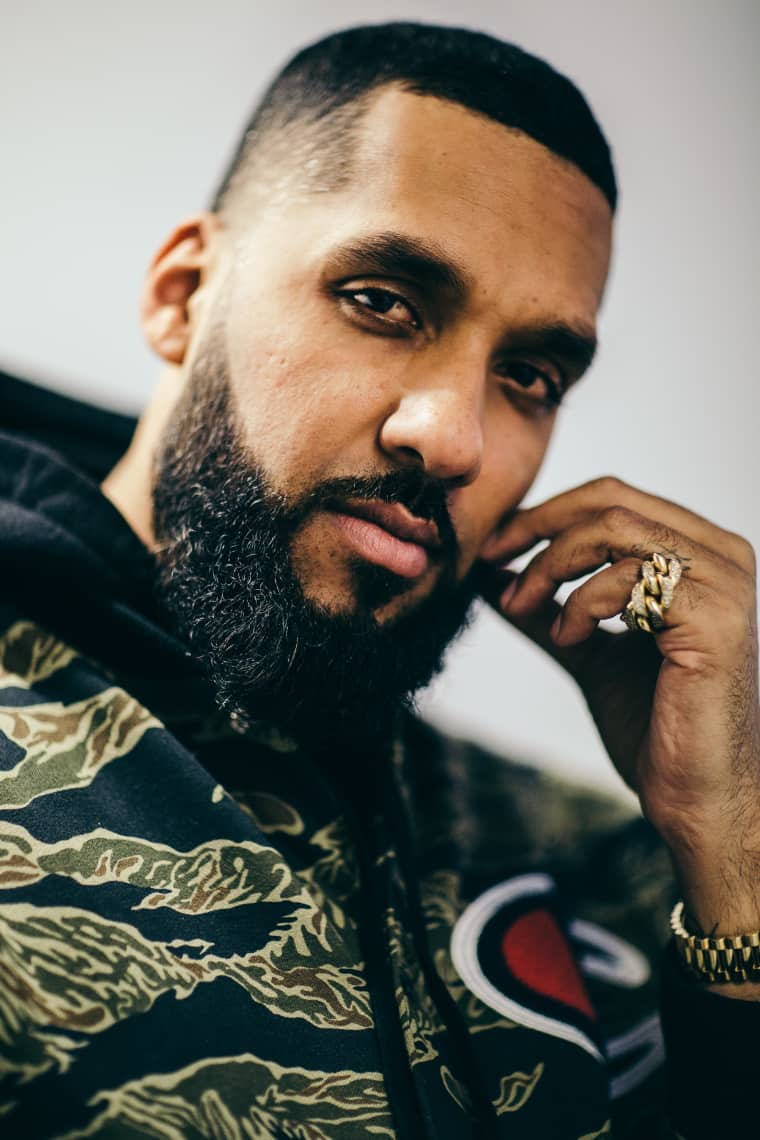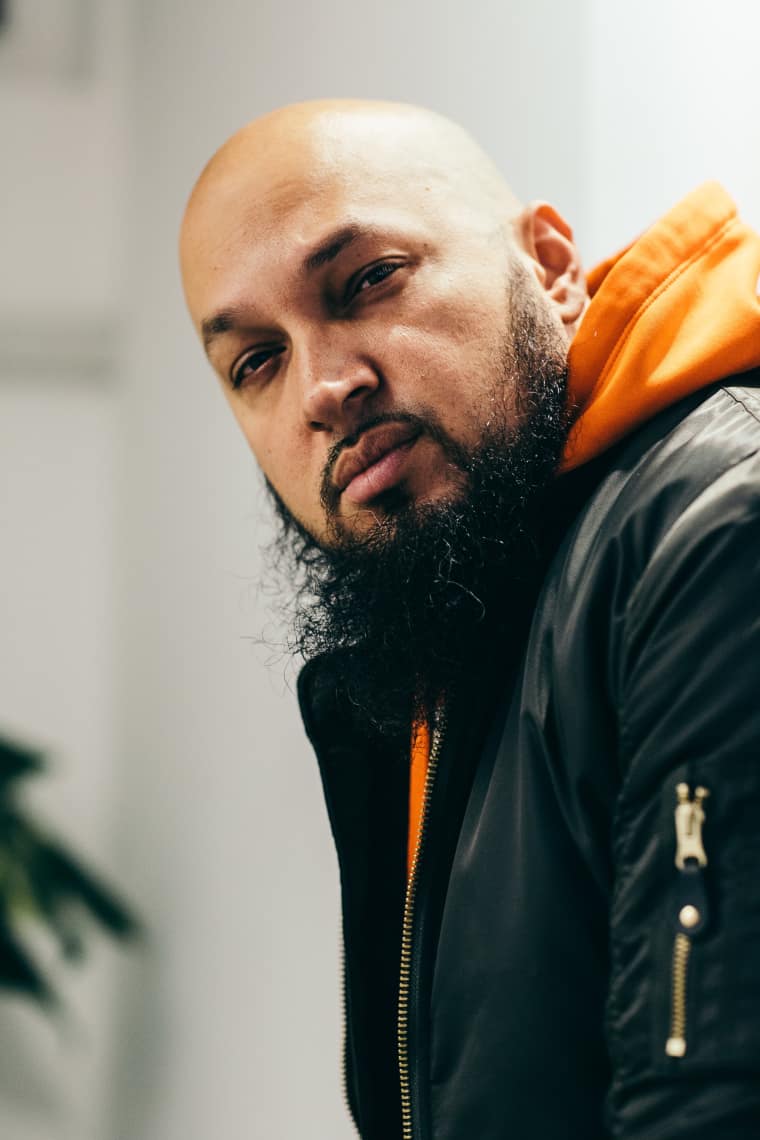 "We've always had a formula: always respect each other's creative space. That's been key to us being able to work together for so long."

Has the way you two work together in the studio changed over time?

Cool: From the beginning, we've always had a formula: always respect each other's creative space. That's been key to us being able to work together for so long. The fact that we were friends before we started producing was a big plus. But if Dre's working on an idea, I'll let him finish his whole vibe out, because I might have came in and interrupted when he had the hit idea. He'll wait til I'm done before he's like, "Cool, let me try this on that." Then we both analyze it. Or Dre will walk in and hear a beat that's already 90 percent done and come in and put a hit hook on it. Boom. Send that to whoever.

Dre: That's like the way that "Hate It Or Love It" came about. This is when we had our little makeshift studio in Cool's mother's garage. I had my own little key to the backdoor and one day I pulled up. I opened the door to the studio and Cool wasn't there, but I always knew something would be on the MPC. So, I just pressed play to see what was up there and it was "Hate Or Love It." The sample was looped, but I heard it a little different. I chopped it up and then Cool up, found the hi-hat. That's just how we work. It's a mutual respect for each other's vision.

That Game record was released just over 10 years ago.

Cool: That took us into another stratosphere. That particular record, we kinda took advantage of the sound a little bit. Me and Dre never really took advantage of the sound of the record that we had at the time. But when we did "New York, New York," everyone was coming to us like, "Yo, I need that vibe with those synths." And me and Dre were like, "Man, why don't you try this?" We weren't giving 'em that vibe. We could've just loaded up the sounds — same synths, same drums — that's what they wanted. But we were like, "Why they want the same shit? Fire up this vibe. This is new."

With "Hate Or Love It," we had a couple of other similar feels out there, where we had that hi-hat loop that was so distinctive. Like, when you heard The Neptunes, you knew it was a Neptunes record because you heard the certain bass sounds, the drums, it had a sound. When we dropped "Hate It Or Love," we had another charting record with Christina Millian called "Say I," which was the same formula as "Hate Or Love It."

Dre: We did the same thing with Khaled's "Brown Paper Bag."

Cool: But "Hate It Or Love It" was like getting a championship ring: the endorsements start kicking in and all these different doors started opening up.

Dre: But I think the record that we did, that every artist always tells us had the most impact, was Juvenile's "Rodeo." I remember being in the studio with DJ Khaled and Jas Prince and he was like, "Yo, we need another 'Rodeo.'" I mean, that really hit a nerve. We knew it was a hit record but we didn't know it was that big even years later.
Why do you think you've enjoyed the kind of staying power that eludes so many other people?

Cool: I think the songwriting has been a humongous contribution. What we went through as an R&B group and in high school with the chorus prepared us, without us even knowing. Like, god was preparing us for our career without us even knowing.

When you can be in the studio with a singer, and you can come up with a melody line for their hook or help them put lyrics to their song, help them arrange the harmonies, and then show them how to sing it, it's a huge plus. Whether it's hip-hop, R&B, whatever. We've been in the studio multiple times, where I'll be like, "Dre, go in there and put a hook on this shit because this session ain't moving along." He'll go in there and put a hook on it and boom there goes the session back on.

Dre: And we really sing. So when we go in there, we always shock the shit out of the artist.

With the growing accessibility of production tools and software, has the value placed on the role of the producer changed since you two began making music?

Dre: There was a point in the music industry where music producers became bigger than the artists. You had producers transitioning into artists. Whether it's Pharrell, Kanye, Swizz. I feel as though a lot of upcoming artists, particularly in the South, started leaning on guys that were up the street to make beats. They'd rather just do that with their homies then get with a big producer because they're not trying to pay that big ticket. I'm not saying that's a good or bad thing.

Even though there's a lot more producers now, the cream will always rise to the top. A true quality producer has the ability to step into a room and set a tone and direct the flow of the room: Getting the songwriters on the right page, inspiring the room with a conversation, having the laptop on and creating something from scratch. We always adapt to the artist that we're working with. Right now, we're recording with Lily Allen and we found ourselves talking about politics for an hour before we got into the flow. At the end of the day, great artists want to work with producers they trust.
With the recent Grammy nomination for Fat Joe and Remy Ma's "All The Way Up," is there a sense that things have come full circle?

Cool: Definitely. I mean, Joe was going through his own ordeals, dealing with his own personal situations, and he would be in the studio every day for the last three years trying to figure it out. He never gave up the love for wanting to make music. Just to be able to contribute to his success with "All The Way Up" it's been an unbelievable experience. And, at the same time, we broke our own artist with Kent Jones. Joe's seen Kent Jones with me and Cool for like four or five years in our studio. It's like the opportunities we received, we, in turn, gave that opportunity to Kent Jones. It's just been a labor of love and a testament to staying loyal.

Dre: I had a conversation with the big homie and he told me, "Yo Dre. No one's ever loyal. You guys are being rewarded for your loyalty." It's been an unbelievable feeling.

Cool: When people ask us what we do for a living, we say, "We make music for our friends." And people look like, "What kinda career is that?" But they don't know who our friends are. We don't call ourselves producers or super producers. We make music with our friends.