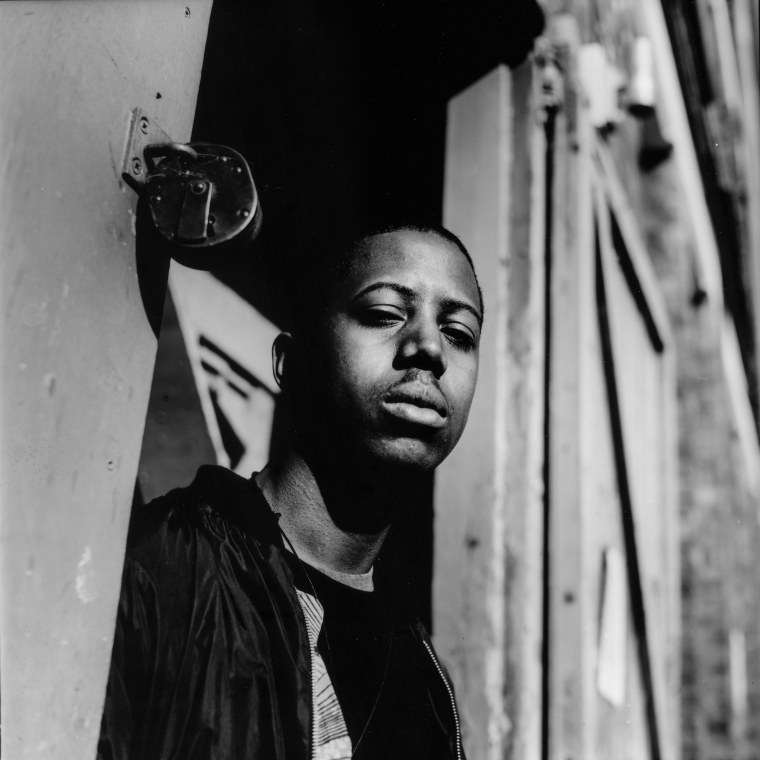 Moses Boyd is one of a wave of London artists bringing a fresh, DIY approach to jazz, fusing it with the grime, jungle, and afrobeats of the city. You might have heard the producer and multi-instrumentalist's sprawling 2016 single "Rye Lane Shuffle," mixed by Four Tet. Today, as he prepares to release his new EP Absolute Zero, The FADER is premiering Boyd's latest "Square Up": a hypnotizing maze of synths, pulled into focus by a shuffling, rough-and-ready rhythm.
"'Square Up' was influenced by a few things," Boyd told The FADER in an email. "I was really getting into the music of Terry Riley and tape loop/ambient music, whilst at the same time listening to a lot of old school grime instrumentals by people like Wiley, Dot Rotten, and Flukes. I wanted to find a middle ground between the two, which is why some of those synths sound really raw and live as opposed to clean and edited. I was improvising with a synthesizer through effects pedals, exploring lots of different textures."
Boyd's Absolute Zero EP will be released tomorrow, August 4, via the Vinyl Factory and his own label Exodus. Order a copy here.