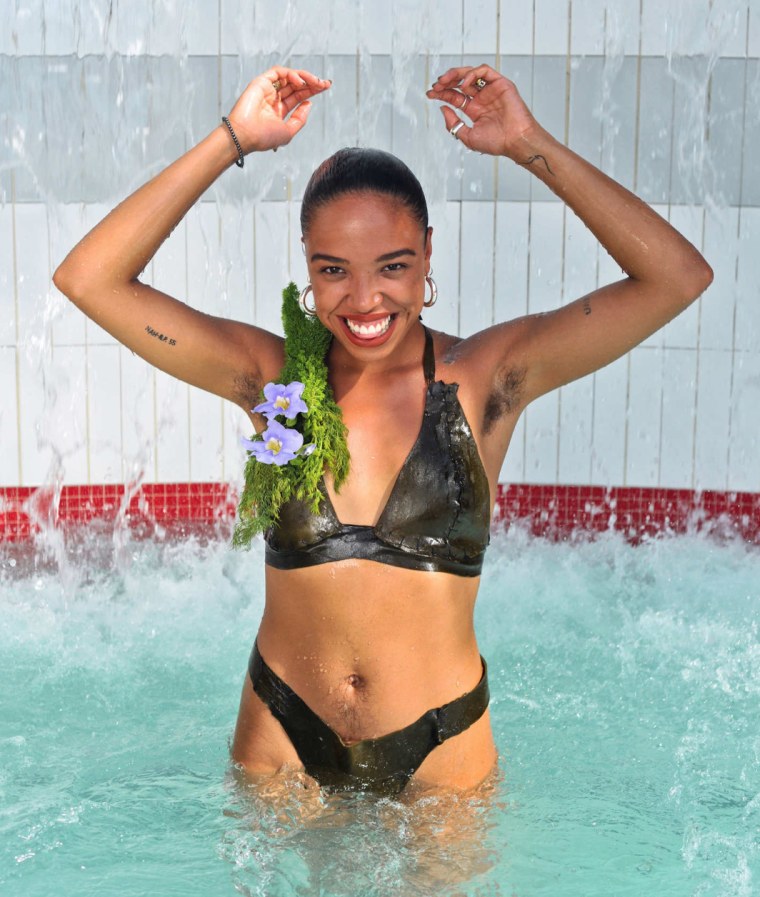 Sustainability within fashion is thankfully becoming more of a priority for designers, and innovative bodywear line Chromat is imagining the possibilities. During Miami Swim Week, Chromat designer Becca McCharen-Tran and Creative Director of Food and Culture at The Standard hotels Angela Dimayuga combined their wheelhouses of knowledge to create what could become the future of swimwear: an edible bikini. The bikini had all the makings of a typical Chromat design — high-cut, two pieces — but instead was made from Kombu seaweed.
The bikini is as far away from the edible underwear gag gift as it gets, and was actually inspired by the queen of avant-garde fashion and imagination, Björk. McCharen-Tran and Dimayuga were deeply inspired by the singer's jaw-dropping performance wardrobe, and began dreaming up ways to get freaky with food and fashion.
"We always think about food as visual in terms of being on a plate, but the materials are so interesting, too," explained Dimayuga to The Cut. "Kombu is an interesting material to work with because it's so widely available, it's sustainable, and it's delicious." Unfortunately, the Kombu bikini went into chlorinated water and was thus deemed inedible, but the possibility of food as clothing is only beginning. Plus, Dimayuga added that Kombu is a natural lubricant — honestly, what can't this bikini do?
Thumbnail via The Cut/Nicole Combeau.