6 cool as hell earrings for non-pierced ears
No pain, all gain.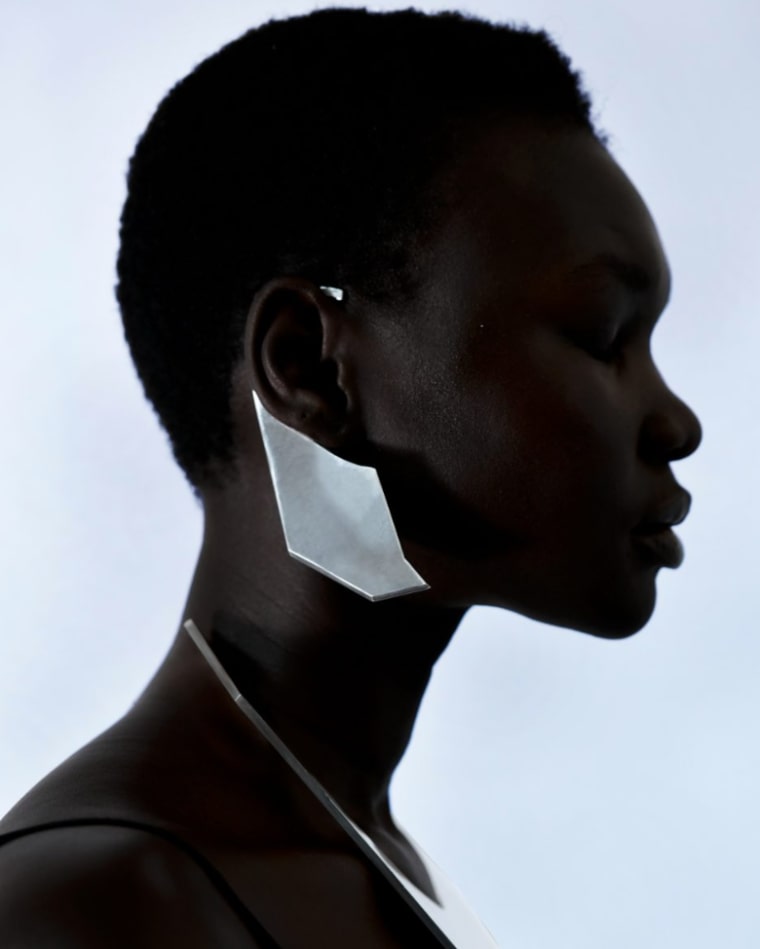 Not to be dramatic, but one of the most unspoken addicting experiences is getting an ear piercing. You start viewing your ear like a canvas ripe for potential, and thanks to piercers with an artistic eye, like J. Colby Smith, turning your ears into a trove for jewelry has never been easier. But there are a few caveats — it's a commitment, and the piercing prices can a quickly take a toll on your finances. For those who want to partake in all the possibilities that come with new piercings, but would also be happy to take it down a notch, there's still room for you to explore.
Clip-on earrings have expanded from cutesy costume jewelry to a viable option for accessorizing, and include everything from architectural ear-cuffs to show-stopping pieces that will leave your lobes intact at the end of the day. It's no pain and all gain, and we've rounded up the coolest earrings for all those non-pierced ears, below.
1. Do you even blade?
Accessories line Bond Hardware regularly pulls inspiration from the most dangerous items at The Home Depot, and their Blade Ear Cuff, pictured above, is no exception. Shaped like a razor-sharp blade, the cuff nestles neatly behind your ear for a cool look that also lets people know not to fuck with you.
NYC-based VERAMEAT has a niche market in creepy, fantastical jewelry design. The line's Petal Metal spiked ear cuff wraps around the ear and is balanced with sweet rosebuds to soften the intensity.
3. NASA FW/18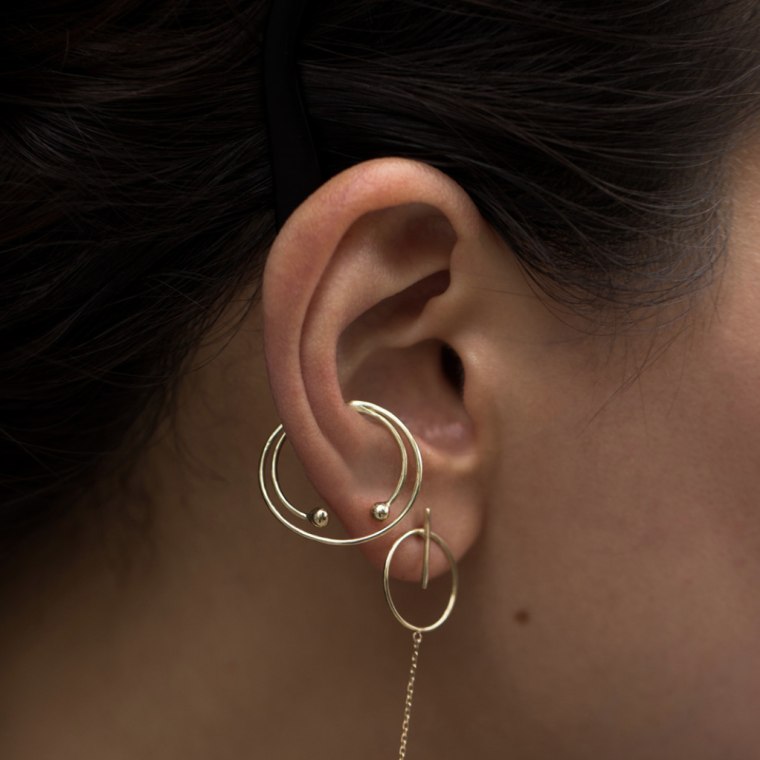 Catbird may have mastered the art of making whisper-thin, delicate jewelry, but the NYC brand still has a few tricks up its sleeve. For the Midnight Baby Ear Cuff, Catbird went bold, creating an orbital concentric circle situation that feels straight out of space.
4. Say it with a cuff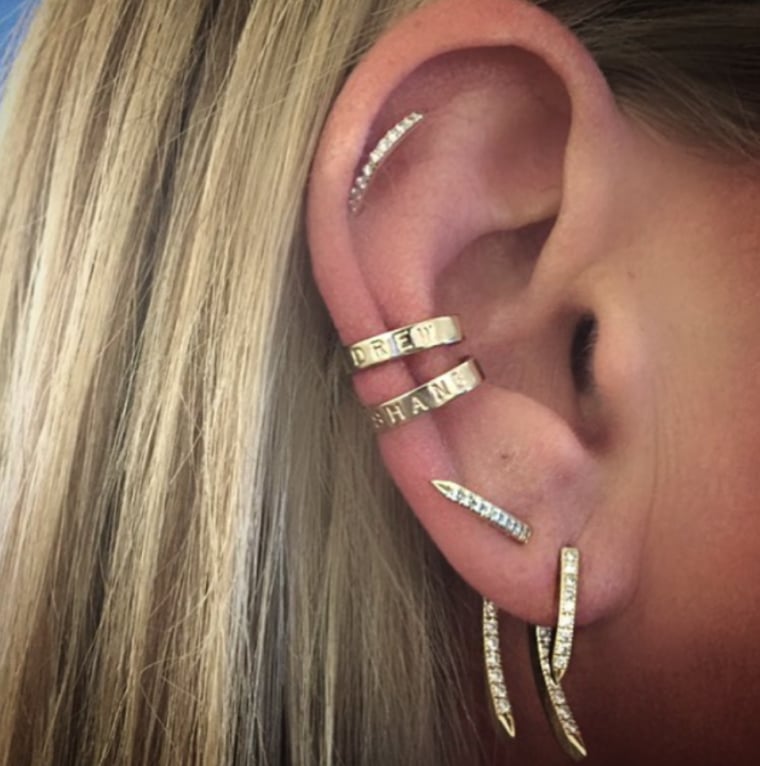 5. A real chandelier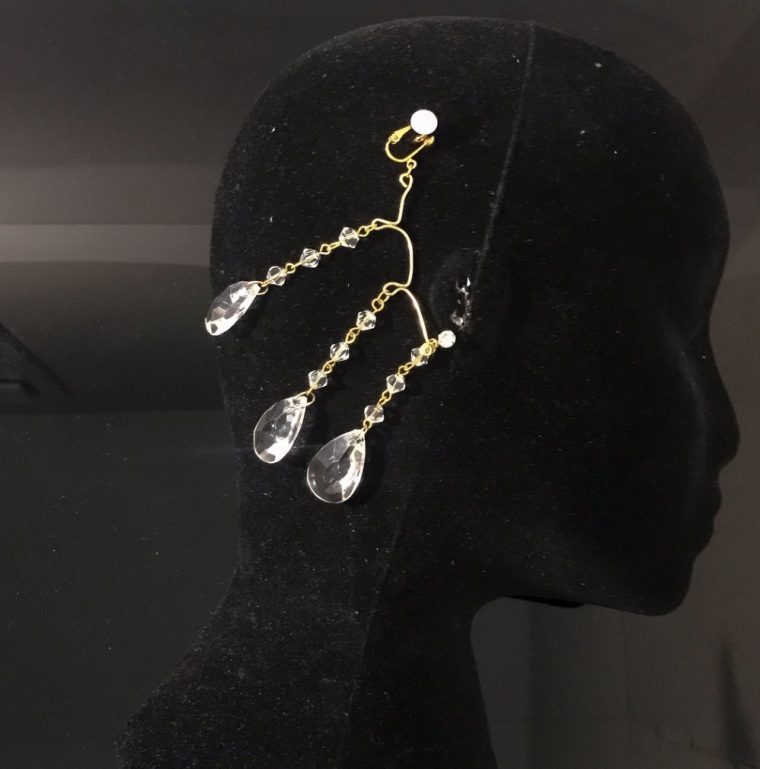 6. A geometric dangle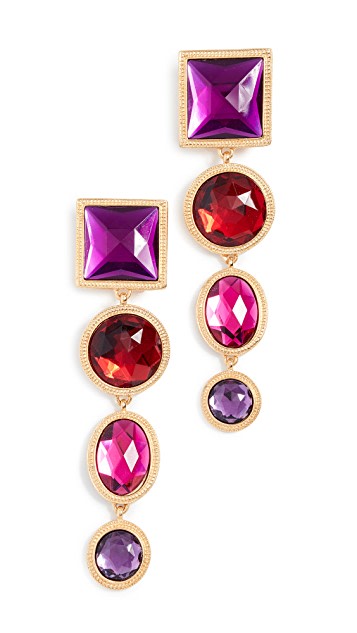 You thought we'd forget the original fake earring? Clip-on earrings are alive and well in 2018, and the more over the top, the better. Try a vibrant, jewel-toned dangle and no one will be the wiser to your non-pierced ways.
Thumbnail via Bond Hardware's webstore.