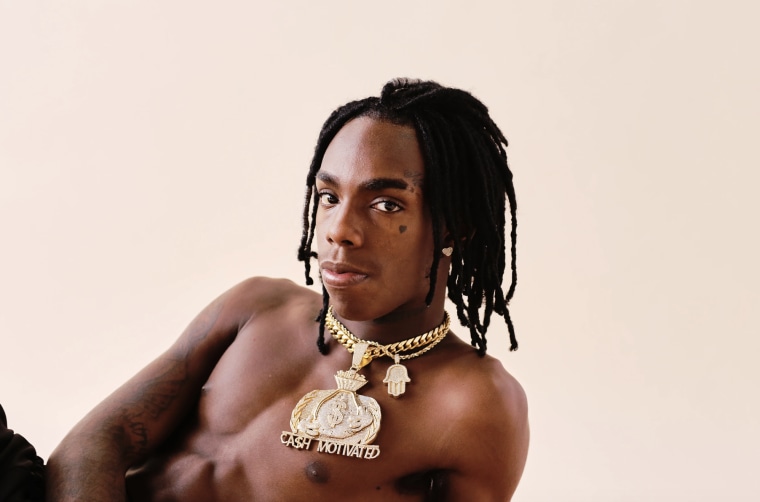 A booking report from police in Miramar, Florida obtained by The FADER alleges that YNW Melly and another associate attempted to conceal his role in the shooting deaths of his friends Anthony Williams and Christopher Thomas Jr. Melly was arrested and charged for the crimes on February 13, and maintains his innocence.
The murders of Williams and Thomas Jr. occurred on October 30, 2018. The men were driven to Memorial Hospital Miramar at 4:30 a.m. by Cortlen Henry a.k.a. YNW Bortlen, who claimed they had been the victims of a drive-by shooting on a freeway. Both Williams and Thomas Jr. were pronounced dead soon after their arrival.
Police began their investigation after discrepancies between Henry's statement and the evidence began to emerge. On February 13, the arrests of Henry and YNW Melly (born Jamell Maurice Demons) were announced. Both Demons and Henry are charged with two counts of first-degree murder, though police believe Demons conducted the shooting that killed both men.
According to the booking report, surveillance footage shows Demons getting into a Jeep Compass with Henry, Williams, and Thomas outside of a recording studio on the night of the murders, with Melly in the "back left seat" of the car. Police reportedly believe the initial shot in the murders was fired from inside of the car from the same direction where Melly was sitting.
Cell phone mapping and records were used to place Demons and Henry together with Williams and Thomas Jr. Authorities reportedly also obtained an excerpt of a Snapchat conversation between Demons and his girlfriend, reportedly about Henry: "Dis nigga saved my life he coming everywhere wit me cuz of dem crackers come grab him it's my fault u forgot?" Melly wrote. "I keep [Henry] wit me kuz at da end of the day he did one of a realist shit in my life."
Authorities reportedly recovered a single shell casing inside of the car, and others were found at a separate location — where police reportedly believe Demons and Henry staged the attack. The booking report claims that after the murders, Demons and Henry drove with the bodies "for a period of time" before Demons left the Jeep for another vehicle and Henry drove to the hospital. In the report, police wrote that the comments "suggest that Henry was loyal to him because he is the one who drove the bodies to the hospital and dealt with law enforcement."
YNW Melly's representatives declined to comment when reached by The FADER.