Lil Gotit is the heir to Atlanta's rap throne
The young rapper has been cosigned by Young Thug, Lil Uzi Vert, and more, but he's only worried about filling his own designer shoes.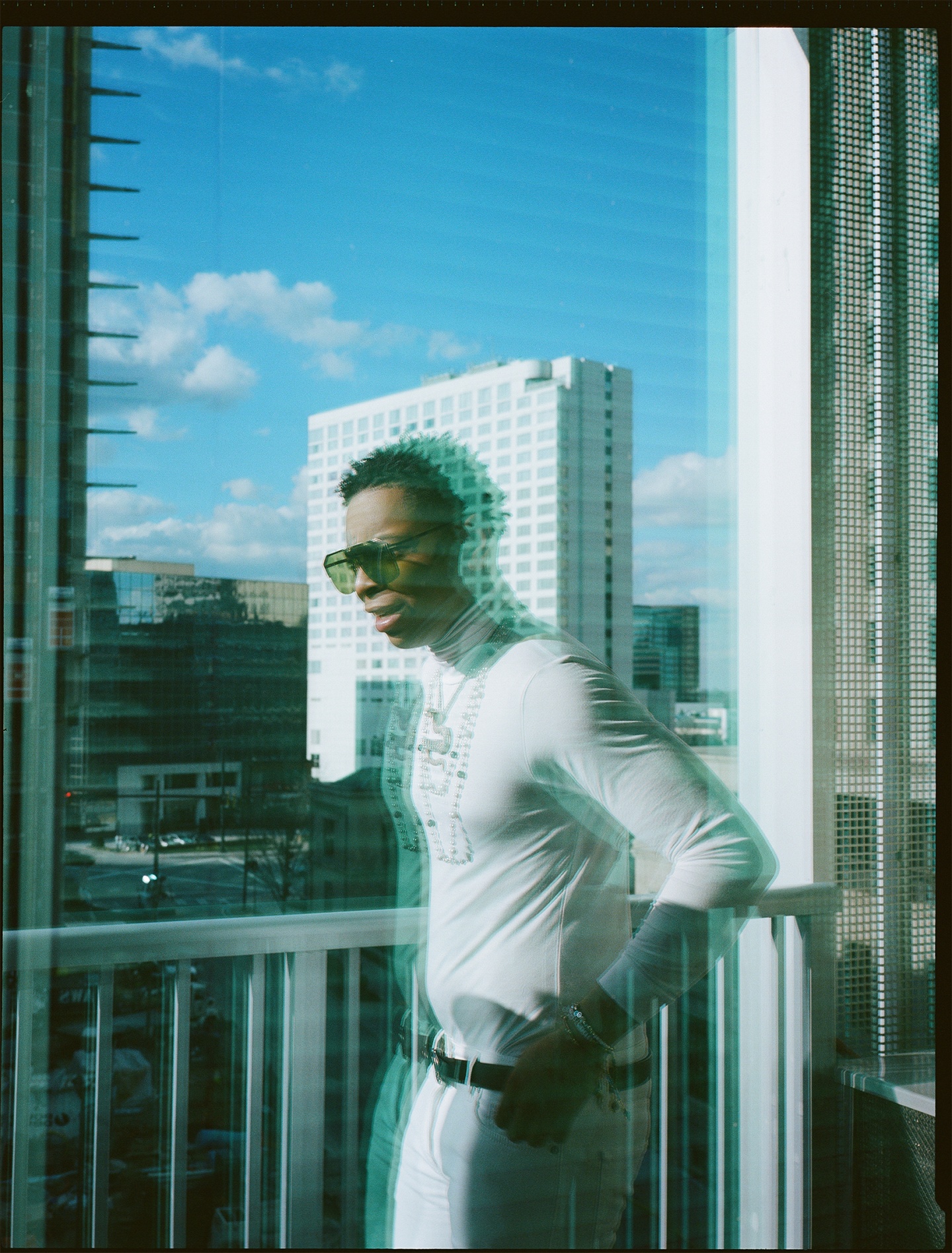 Lil Gotit is asleep inside his new high-rise apartment in Buckhead when I arrive for our interview on a Sunday evening in January. After half an hour of waiting in the lobby, I'm escorted up to his two-bedroom unit with floor-to-ceiling windows overlooking a construction lot and, in the distance, Atlanta mall and influencer magnet Lenox Square. When the 19-year-old emerges from his room, awakened by his team, I ask him if he's tired from a long night out. "Naw, I'm geeked up," he says, discussing his drug use as openly as he has in previous interviews. He gets comfortable on a black bean bag that's pushed up against the living room wall. His days in town, he tells me, are mostly the same: he wakes up, goes to the studio, and comes back home to go to sleep again. His life is his music.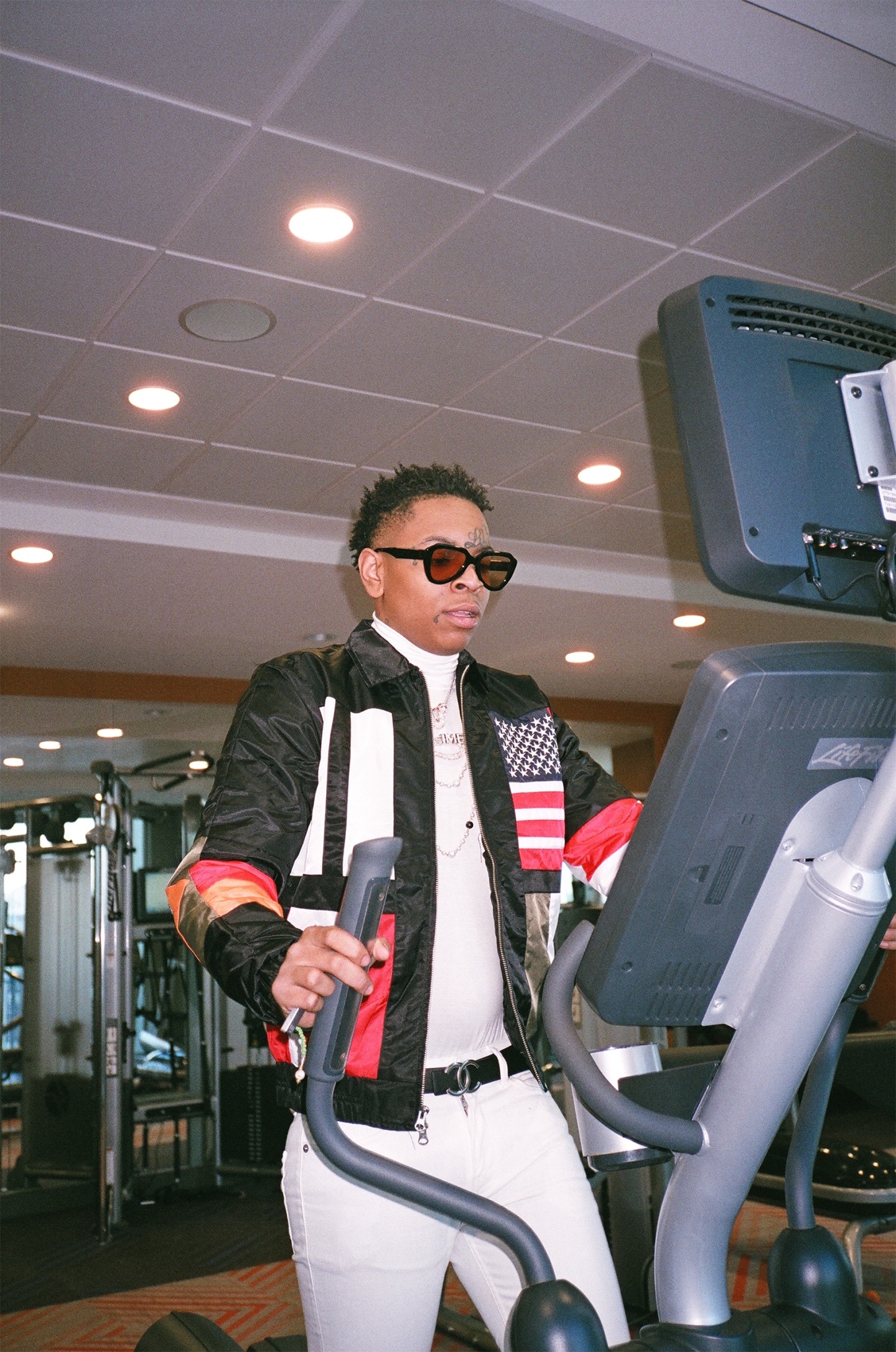 "I'm trying to get to a million," the Alamo Records signee says. "I don't go to clubs unless I'm getting paid to be there. I stay in the studio."
Semaja Render was raised on Southside Atlanta's Conley Road before getting kicked out of high school during his freshman year, when he moved to Cleveland Avenue. Like his brother and fellow rapper Lil Keed, who is one year older, Gotit didn't start taking rap seriously until a few years ago when his friend Lil Rudy was killed—just days before the release of the Young Slime Mixtape in 2016. In previous interviews, Gotit has referred to the rapper as his "little brother," saying, "I cried so much. I just froze. That's a person who you wouldn't believe would get shot."
Gotit's career so far has been fueled mostly by his blunt personality in interviews and on social media, cosigns from rappers such as Gunna and Lil Uzi Vert, and a laser-sharp focus on securing bags. Last November, he released his debut album Hood Baby, an ambitious 18-track project that found him rapping about his love for guns ("Big Bertha"), money ("Racks"), and fashion and women ("Gucci High Socks"). In its best moments, Hood Baby showcases the rapper's knack for matter-of-fact rhymes about beating the odds and positions him as one of the most promising rising talents out of Atlanta. Shortly after the album's release, Gotit quickly returned to the studio, working on a follow up to his debut, which he's hoping to release in the next month. "Gunna told me if you gone do this shit, you gotta do it," he says, plainly. "It's gotta be all you do."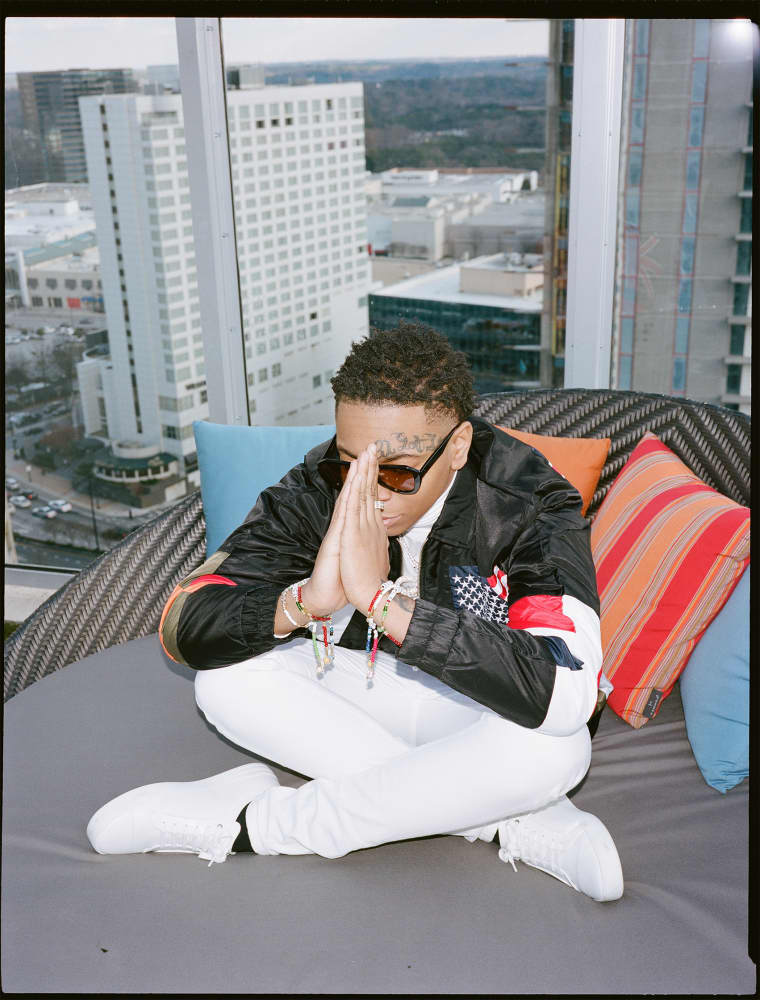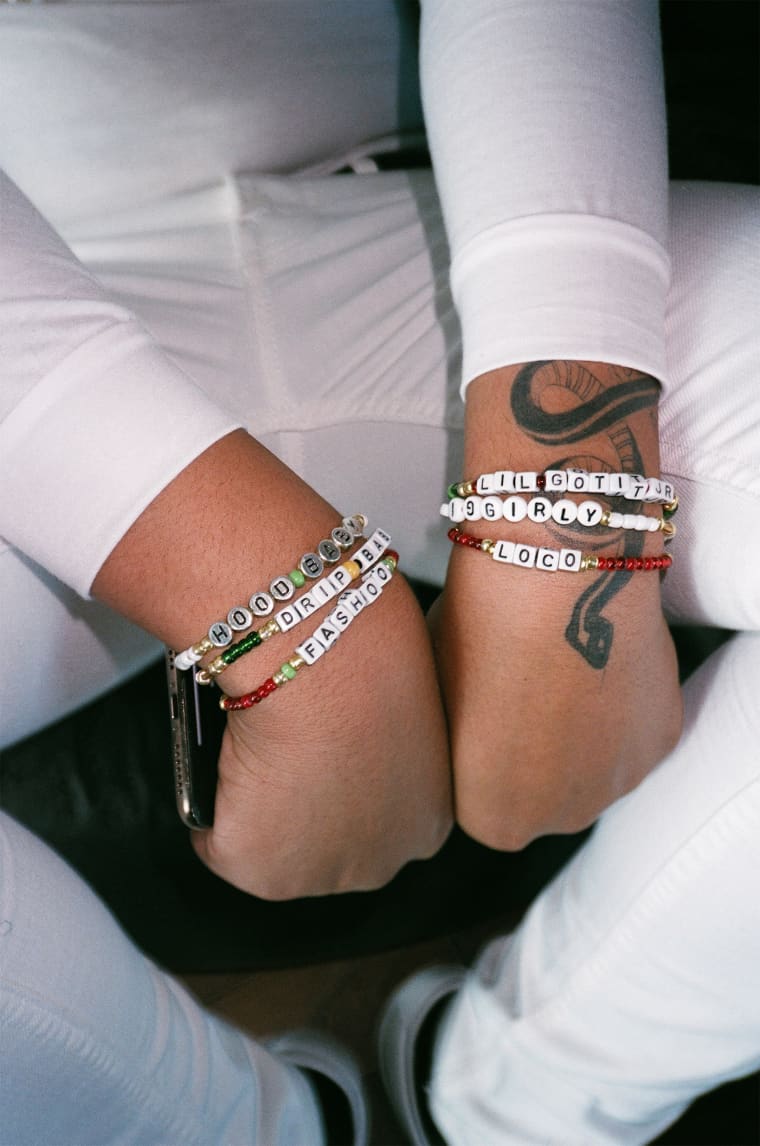 Gotit only moved into the luxury apartment a week ago, but he's already done some home decorating. "PERC" is spray-painted on the wall as soon as you walk in. Turn the corner, headed further into the apartment, and you'll see an RX bottle is spray painted on the wall. In the living room hangs an impressive portrait of the rapper, featuring a snake, dripping water, and a speech bubble that says, "PERC want one?"
Later in the week, Gotit will go live on Instagram from the studio, dancing to an unreleased track with three white pills secured between his fingers. He holds them up to the camera before popping them in his mouth. As he does this, he's heard on the track clarifying his recreational use of the drug. "I ain't no addict," he says to his followers. Sitting in his apartment, Gotit says he'd taken a break from pills for a while before starting back again recently. "I just got back on perc about two weeks ago," he says. "I only do it when I'm making music." For better or for worse, Gotit is unafraid to deliver his life experiences unfiltered to Gen Z, one Triller dance video and Instagram Live at a time.
Looking in the direction of Lenox Mall, Gotit says his label has "cursed him out" about his spending habits in the past, which has included withdrawing $20,000 from the bank to spend at Neiman Marcus on shoes and belts. "I try to stay away from [Lenox]. I got a shopping addiction, really," he says. "I'm trying to learn to save. It just comes from never really having anything." Eventually, he hopes to design clothes and channel his love for fashion into making money, not just spending it.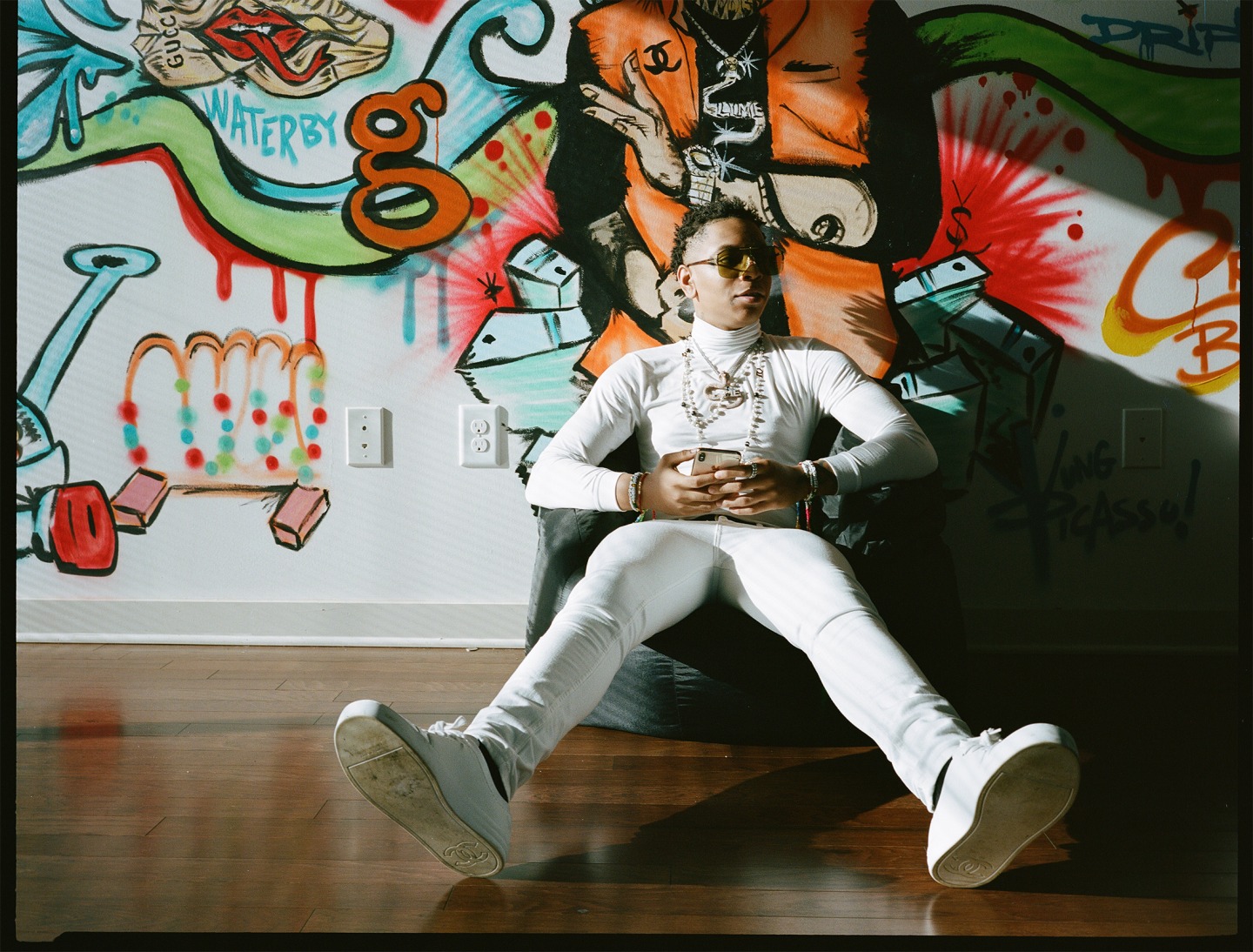 For now, though, Gotit's meager upbringing and desire to provide for his family and friends is a major part of his motivation to become the next big rapper out of Atlanta, but he'll have some big shoes to fill. When asked if he's bothered by being compared to other artists such as Gunna and Young Thug, both of whom the rapper has a close relationship with, Gotit delivers a quick response.
"I don't give a fuck," he says with a shrug, looking down at his phone. "They still gone listen." I chuckle at the nonchalant response, causing the rapper to snap his head in my direction. "I'm serious," he says, holding the stare for a few seconds before redirecting his attention back to his phone.