Peggy Gou reveals details of DJ-Kicks mix
The South Korean artist's instalment of the long-running series is out in June.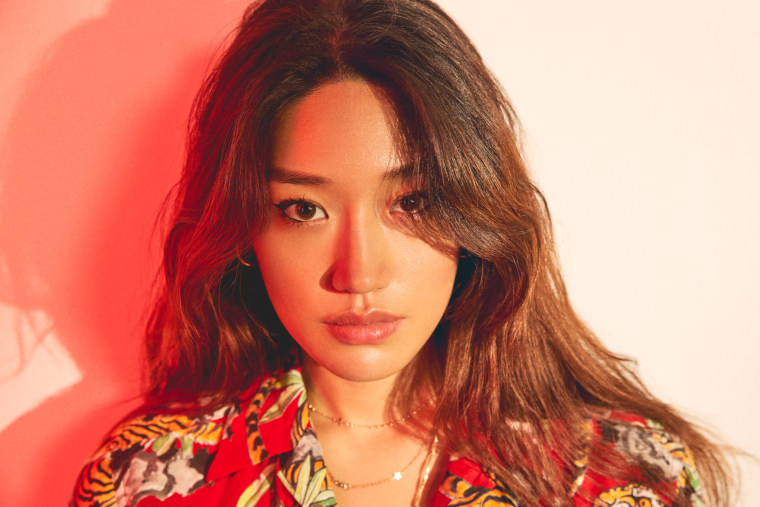 Peggy Gou has been named as the latest selector to curate a DJ-Kicks mix. South Korean DJ Gou's instalment will be released on June 28 and includes "Hungoo," the first song she ever wrote. The full tracklist can be seen below.
Gou describes her addition to !K7's series as being "a portrayal of her musical journey," as opposed to a pure relfection of her DJ sets. It features tracks by Aphex Twin, Kode 9, and Pearson Sound alongside JRMS, an artist signed to her Gudu label.
The album artwork shows Gou posing alongside a tiger. "As the first Korean woman to contribute to the DJ-Kicks series I wanted to do something from my heritage," she said in a statement. "I chose the tiger, which is very important in Korean traditions and a metaphor for my personality. As it is not humane to shoot with a real tiger, I and the photographer Jonas Lindstroem used a library image to make a composite. The tiger disappears when you turn to the inside-cover photo, to highlight that these beautiful animals are already extinct in my home country and in danger of disappearing from our world entirely."
Peggy Gou DJ-Kicks tracklist:
Spacetime Continuum, "Fluresence"
Peggy Gou, "Hungboo (DJ-Kicks)"
Pearson Sound, "Earwig
Pegasus, "Perseguido Por El Rayo"
Sly and Lovechild, "The World According To Sly and Lovechild (Andrew Weatherall Soul Of Europe Mix)"
Dorisburg, "Rytm804"
Hiver, "Pert"
Kyle Hall, "Flemmenup"
DMX Krew, "EPR Phenomena"
JRMS, "3"
Shades of Rhythm, "Exorcist"
Kode 9, "Magnetic City"
The System, "Vampirella"
Black Merlin, "Kundu"
Aphex Twin, "Vordhosbn"
R-Tyme, "Illusion (Mayday Remix)"
Psyche, "Crackdown"
Deniro, "Epirus"
I:Cube, "Cassette Jam 1993"
Artwork