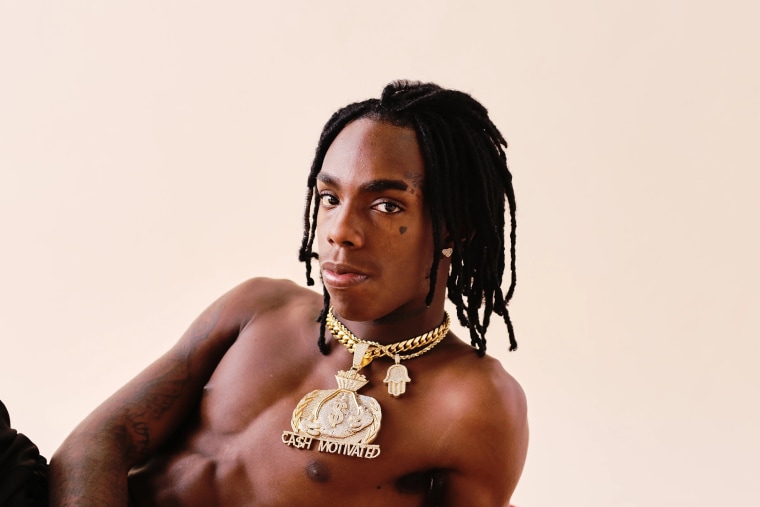 YNW Melly's official Instagram account has shared a phone message from the rapper, who remains in prison awaiting trial for the double murder of Christopher "YNW Juvy" Thomas Jr and Anthony Williams a.k.a. YNW Sakchaser. The State of Florida is seeking the death penalty. Melly has pleaded not guilty to both counts.
Despite the serious charges, Melly sounded optimistic about his future during the call. "I just want to let all my fans know that God is real," Melly says. "He has anointed my head with oils, feel me? He has cleansed my soul. He has blessed me tremendously... He is the reason I'm coming home."
Listen to the call below via Complex.
There is no official indication of any change in the charges against Melly. In a booking report, Melly is accused of shooting Juvy and Sakchaser on October 30, 2018 for financial gain. The murders allegedly took place inside of a Jeep Compass — Melly and his associate YNW Bortlen allegedly drove around with the bodies before Bortlen drove them to Memorial Hospital Miramar at 4:30 a.m. and claimed to have been hit by a drive-by shooting. Discrepancies in the mens' accounts and the evidence began to emerge soon after police began their investigation. Bortlen is also charged with the double murder.
The FADER has reached out to YNW Melly's representative for more information.