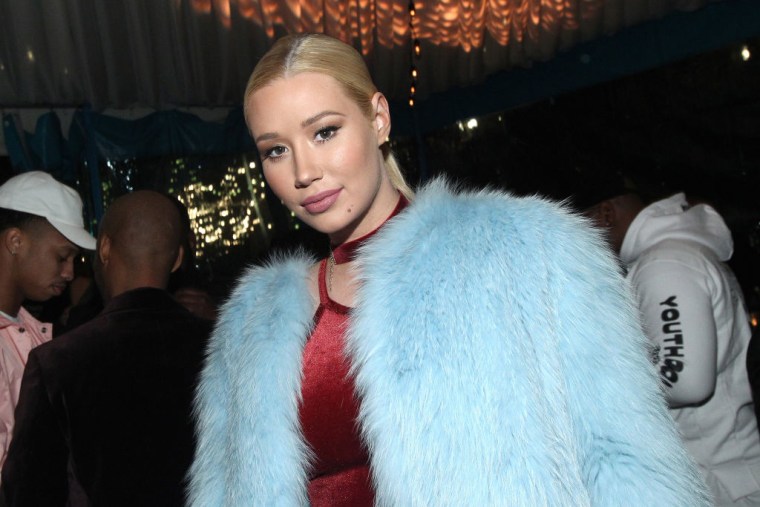 Iggy Azalea has threatened to take legal action against whoever leaked topless photographs of her. Azalea issued a statement saying she is "surprised and angry" after the images from a 2016 GQ photo shoot appeared online over the weekend. She promptly deleted her social media accounts, which remain deactivated at the time of writing.
The images were outtakes from a GQ shoot taken by photographer Nino Munoz. In her statement Azalea explained that the pictures were never intended for publication and that she assumed they would be deleted.
"There was no reason for anyone to have kept the outtakes from the shoot," Azalea wrote. "I'm surprised and angry that they were not immediately deleted after the final images were selected."
"Today I'm a ball of negative emotions. I feel blindsided, embarrassed, violated, angry, sad, and a million other things. Not solely because I did not consent to this – but also because of the vile way people have reacted."
She added, "I fully intended on finding out where the leak originated from and pressing criminal charges in regards to this. It's important to me that someone actually be held accountable for their actions & the way it impacts my life. It's important to me that someone actually be held accountable for their actions & the way it impacts my life."
Iggy Azalea releases statement following the deactivation of her social media accounts after GQ photoshoot topless outtakes leaked.

She states that a lot of women have done this topless shoot but it never gets released and she will keep her accounts deactivated for now. pic.twitter.com/NfEmjw7TJ0

— Pop Alarms 🚨 (@Pop_Alarms) May 27, 2019
Approached for comment, GQ Australia editor Michael Christensen said: "We were very disappointed to learn that outtakes from a 2016 photo shoot which were not approved or intended for publication appear to have been stolen from the photographer. We understand an investigation is underway and join the condemnation of the publication of these images."
In his own statement, photographer Munoz denied any involvement in the leak and said he is leading an investigation into how the images appeared online. "My heart goes out to anyone this situation has affected. I'm utterly outraged and will not rest until justice is served," he wrote on Instagram.
The FADER has reached out for more information.