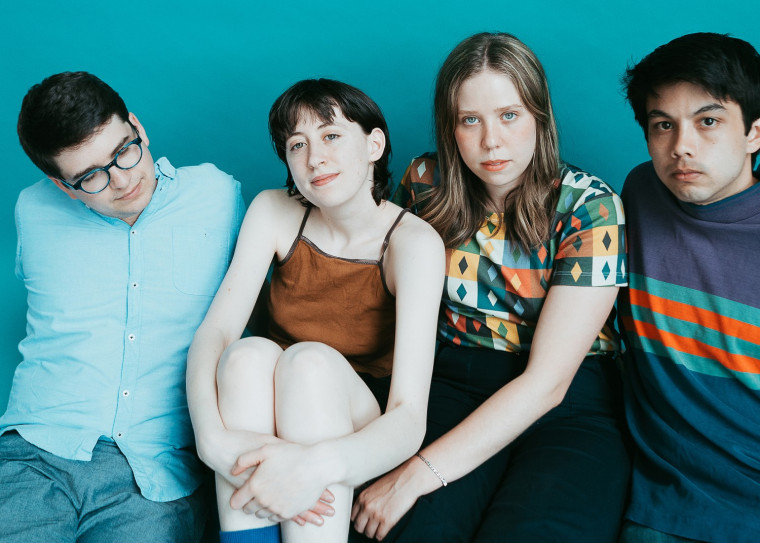 Frankie Cosmos will release new album Close It Quietly on September 6. In addition to announcing their new album, the band has also shared new song "Windows" and announced details of a tour.
Close It Quietly is the band's fourth album and the follow-up to 2018's Vessel. It is co-produced by Gabe Wax alongside the band.
Speaking abour "Windows" in a statement, Greta Kline of the band said: "This song takes place during the waiting period of healing, not knowing how to proceed or how to find the path to forgiveness. The inner versus the outer- learning to see yourself as part of the whole. For me the lyrics cover some of the slow movements of relationships, the shifts that occur in ways of thinking over time."
Frankie Cosmos will hit the road from September, starting their tour in Boston, MA on September 18. They will then head overseas beginning from October 8 in Munich, Germany with shows in Prague, Amsterdam, and Paris, ending in London on October 22. The band then returns to North America for shows between Oct 31st - Nov 16. See here for their full schedule.
Tracklist:
"Moonsea"
"Cosmic Shop"
"41st"
"So Blue"
"A Joke"
"Rings (On A Tree)"
"Actin' Weird"
"Windows"
"Never Would"
"Self-destruct"
"Wannago"
"I'm It"
"Trunk Of A Tree"
"Last Season's Textures"
"Even Though I Knew"
"UFO"
"Marbles"
"Did You Find"
"A Hit"
"With Great Purpose"
"This Swirling"
Close It Quietly artwork: