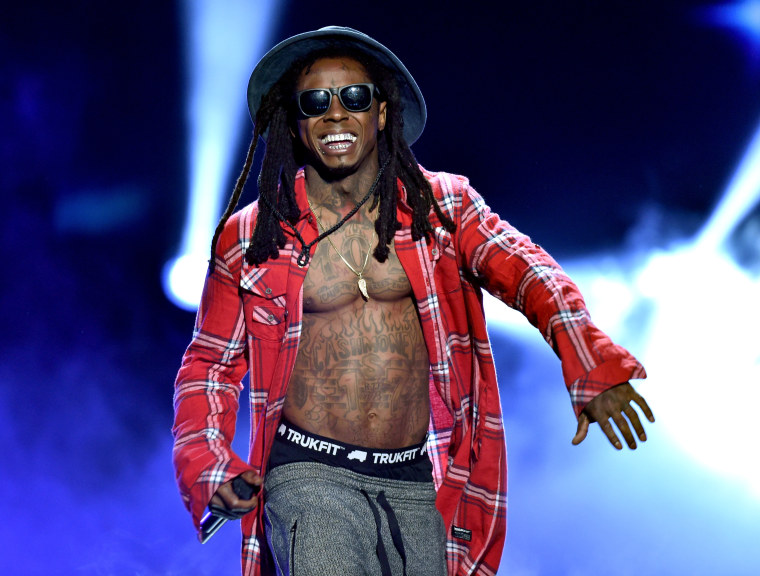 Lil Wayne took the stage at this year's Lollapalooza on Saturday, finding time in his set to treat fans to a remix of Lil Nas X's record-breaking No.1 hit, "Old Town Road" along the way. According to Complex, the rapper says he recorded an unreleased official remix of the track, but there's no way to tell if that mirrors his performance.
A brand new remix would make sense since Lil Nas X has so far released two other remixes: the first with Billy Ray Cyrus and another with Cyrus, Mason Ramsey, and Young Thug, and joked on Twitter about releasing more of them with artists like Mariah Carey, Megan Thee Stallion and even Dolly Parton.
Watch the clip of Wayne's "Old Town Road" remix below.