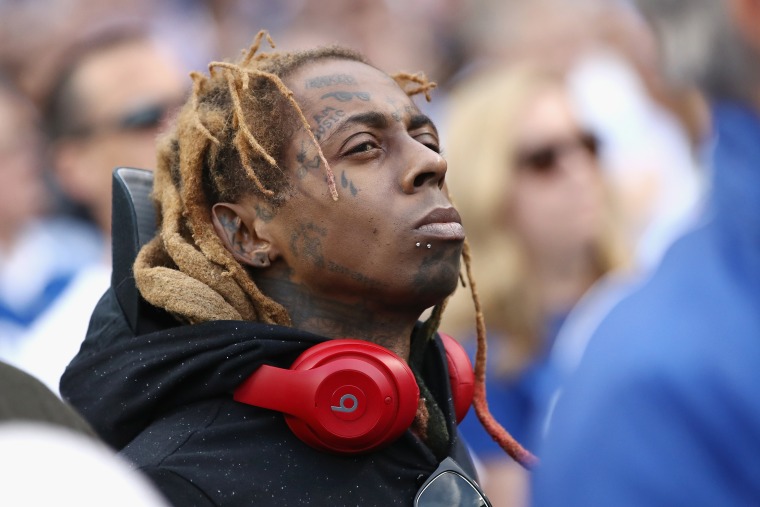 Last Saturday's edition of Lil Wayne's annual Lil WeezyAna Festival in New Orleans was hit by a stampede after Meek Mill's set, The New Orleans Advocate reports.
Around 15,000 people were assembled at the UNO Lakefront Arena when large numbers of people began to flee from the stage area. Melanie Melasky described the panic to the Advocate: "My brother said to me and my cousin, 'Run. Just run. I don't know what's happening.' I turned around at one point to see what was happening, but everyone was running away."
It's still not yet known what caused the rush, but police on site claim no gunshots were fired during the festival. Concession stands were damaged or destroyed in the melee, with some reports of concessions, money, and "personal items" stolen. One anonymous staff member who had worked many other festivals described the scene as "the worst I've seen."
The incident did not affect the performances. Travis Scott went on to take the stage, followed by Lil Wayne.