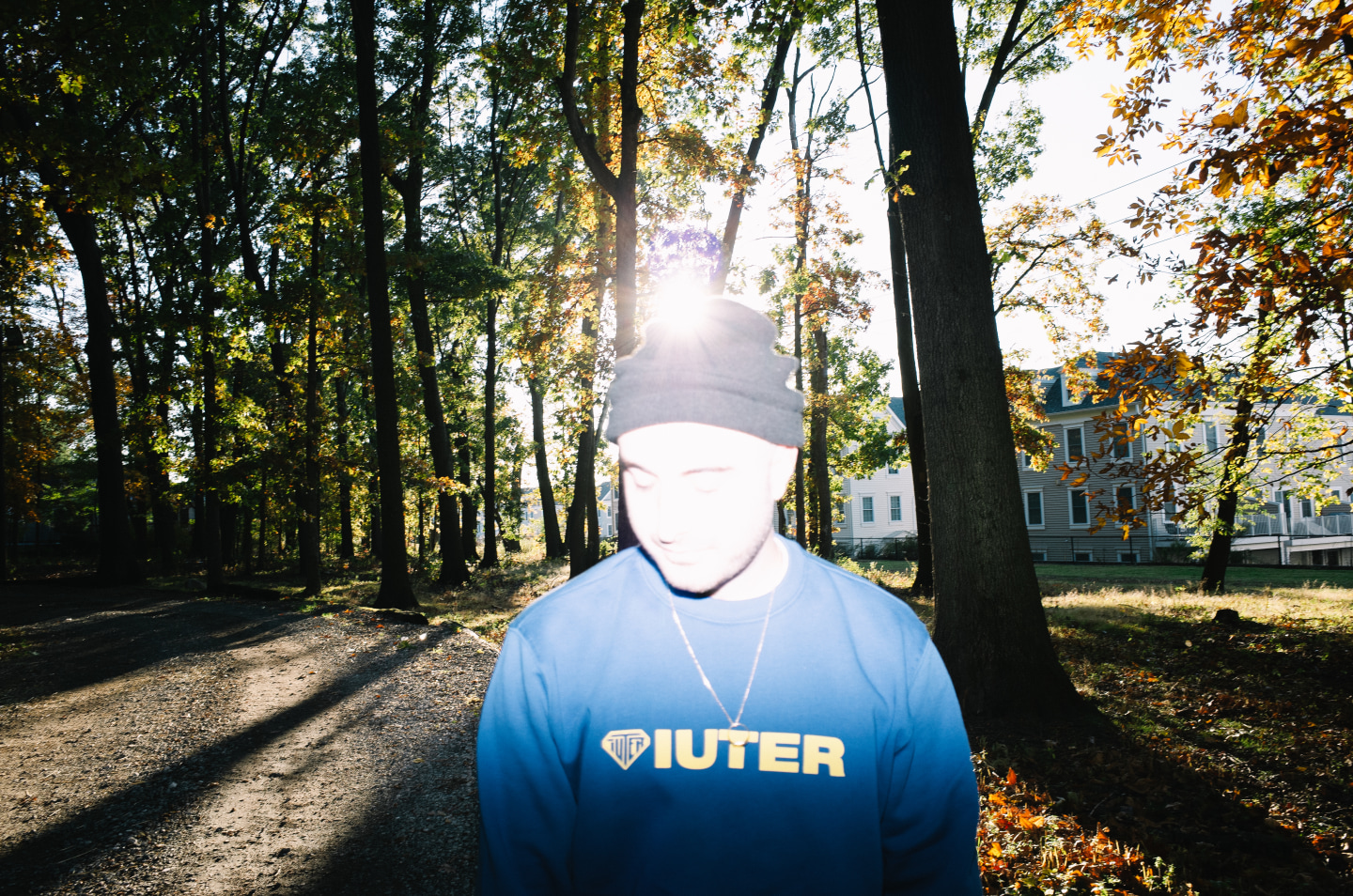 It only takes 30 minutes to get to Clams Casino's house from Manhattan, but where he lives couldn't feel further from the skyscrapers and sour air. The pioneering producer born Mike Volpe has spent his whole life in northern New Jersey; he lives on a quiet, idyllic street just a few towns over from where he grew up. There are American flags, spacious front yards, and, on the front porch of his charming house, an extensive collection of pumpkins to welcome the change in season.
It's the first gray day of fall, and on the bus ride there — through tunnels, on highways, past industrial parks — I listen to Moon Trip Radio, Volpe's forthcoming instrumental album. Eight years removed from his first solo release, 2011's Instrumentals, this new project still feels like it's in conversation with its earliest predecessor: huge, sweeping productions that crest and fall in waves of triumph and gloom. Like much of Volpe's solo work, it's probably best experienced in transit — on a long car ride or flight, always on headphones — when nostalgia takes hold most persuasively.
Volpe makes most of his music in his headphones these days too — a side effect of having a two-year-old son who doesn't keep the same hours as his musician father. In the basement, Volpe's studio is set up across the hall from his son's playroom; his Korg synths and effects pedals are in the same line of vision as a set of wooden train tracks and a Radio Flyer wagon. "I had an old video on my phone of him driving his train around in a circle while I was playing one of the beats that actually turned out to be the first track on this project, and I remember his head was going like this," Volpe says, imitating a toddler's head nodding in approval. "I was laughing at that like, Alright, that's a good sign."

A small corner of the basement studio is dedicated to Lil B. Volpe shows me his framed prints of the artwork from 6 Kiss and Illusions of Grandeur, two of the Berkeley rapper's most celebrated early projects, hanging prominently on the wall. He first connected with Lil B on Myspace a decade ago, and the music they made together — the rapper's stream-of-consciousness thoughts over the producer's warped vocal samples — went on to shape the sound of rap music on the internet in the 2010s. "I started posting stuff online ten years ago, and now younger kids that I listen to and reach out to work with will tell me like they wouldn't have started if it wasn't for the stuff I made," Volpe says. "It's a weird circle."
He mentions his collaborations with Wicca Phase Springs Eternal and the late Lil Peep, two pioneering voices of emo-rap, as a more recent part of that circle of influence. For Volpe, who grew up on Mobb Deep and The Diplomats, his connection to the subgenre wasn't immediate. "At first, I didn't really get it," he says. "I kept going back and listening to it, and then, slowly, I started to understand [Peep's] sense of melody. [Our music] is connected in a way that's not really so up front, but it's there, you know?" But the common denominator between Clams Casino and Lil Peep is also somewhat simple. In the same way that some artists do through sung lyrics and melody, Volpe has always been able to convey a profound vulnerability with his production.

Over the last ten years, he's faded in and out of the public eye, often appearing in short spurts with innovative solo and collaborative music before retreating back again. On the 15-minute walk to his local coffee shop, wearing a daytime lounge fit of sweatpants and a white T-shirt, Volpe explains that his creative process has always been a cycle of ups and downs. "I'll be super productive for a while and then it's like, Damn, am I ever gonna make anything that I like again?," he says. "I'm used to that because I know how I work by now. I take a long time; I need time alone with the music at some point."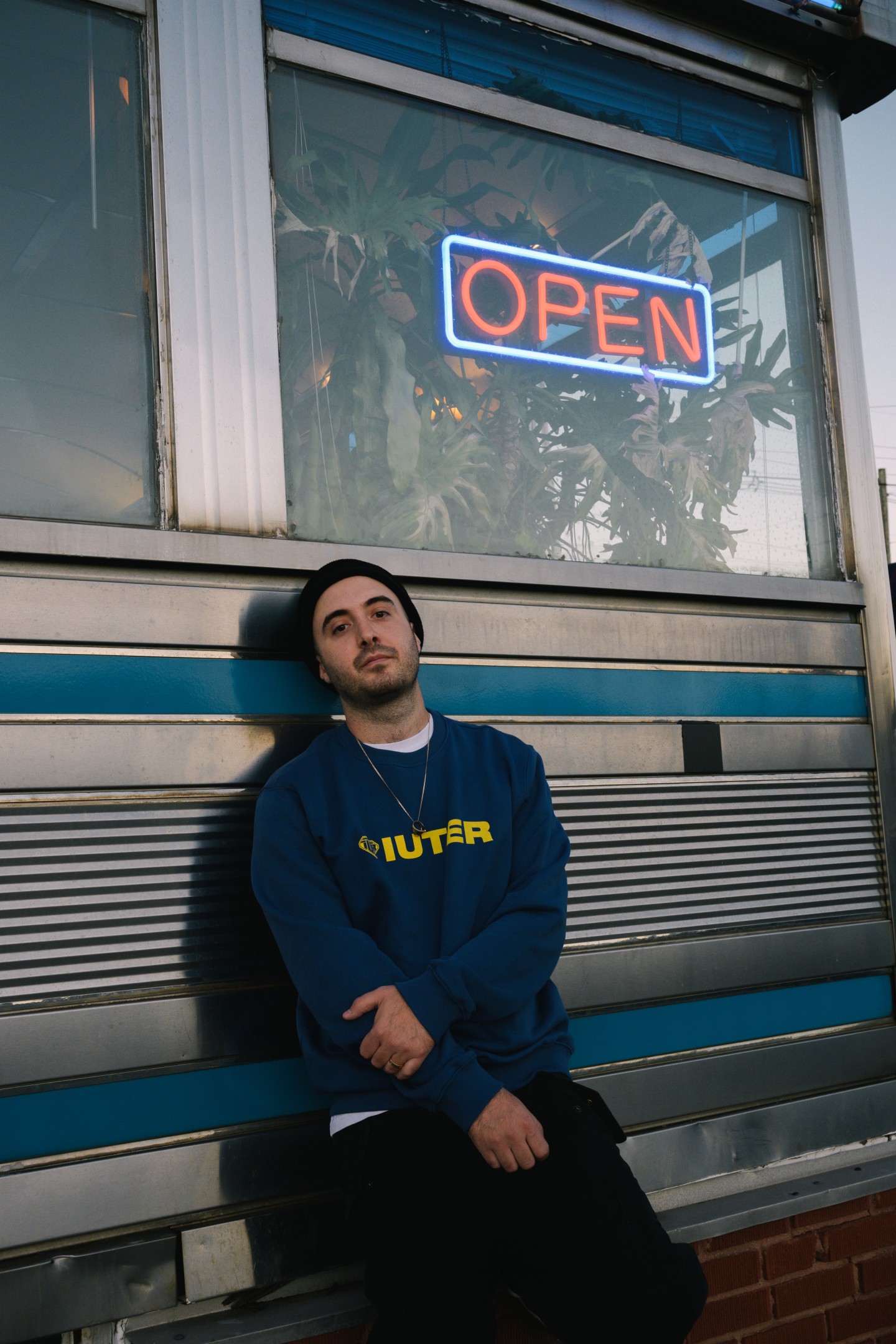 Some of the songs on Moon Trip Radio — his first solo release since 2017's Instrumentals 4 — have been gathering digital dust on Volpe's hard drive for years; he originally made "In A Mirror," a stuttered march of soft piano chords and swung percussion, over five years ago as part of the score for his cousin's ballet. The 11 songs are a mix of beats that never found a home with vocalists and songs that Volpe set out to make for himself. In either case, each instrumental needs to meet a certain emotional threshold that keeps Volpe coming back to it year after year: "Whatever the feeling is, it can be a range of stuff, but it has to be that to the maximum."
In person, Volpe is humble and soft-spoken, and I get the sense that he's never been fully comfortable putting his music into words. Sitting at his kitchen island, the thick PC laptop he uses to produce closed shut on the counter nearby, he describes a phenomenon that seems to have defined his process. "I'll make music that sounds pretty intense or emotional, but I won't be feeling like that at the time," he says. "I can be just having a normal day, and some crazy thing comes out. I don't know where it's coming from. Maybe I'll figure it out down the road. It's just kind of a weird unconscious thing where it's coming out, and I'm feeling regular."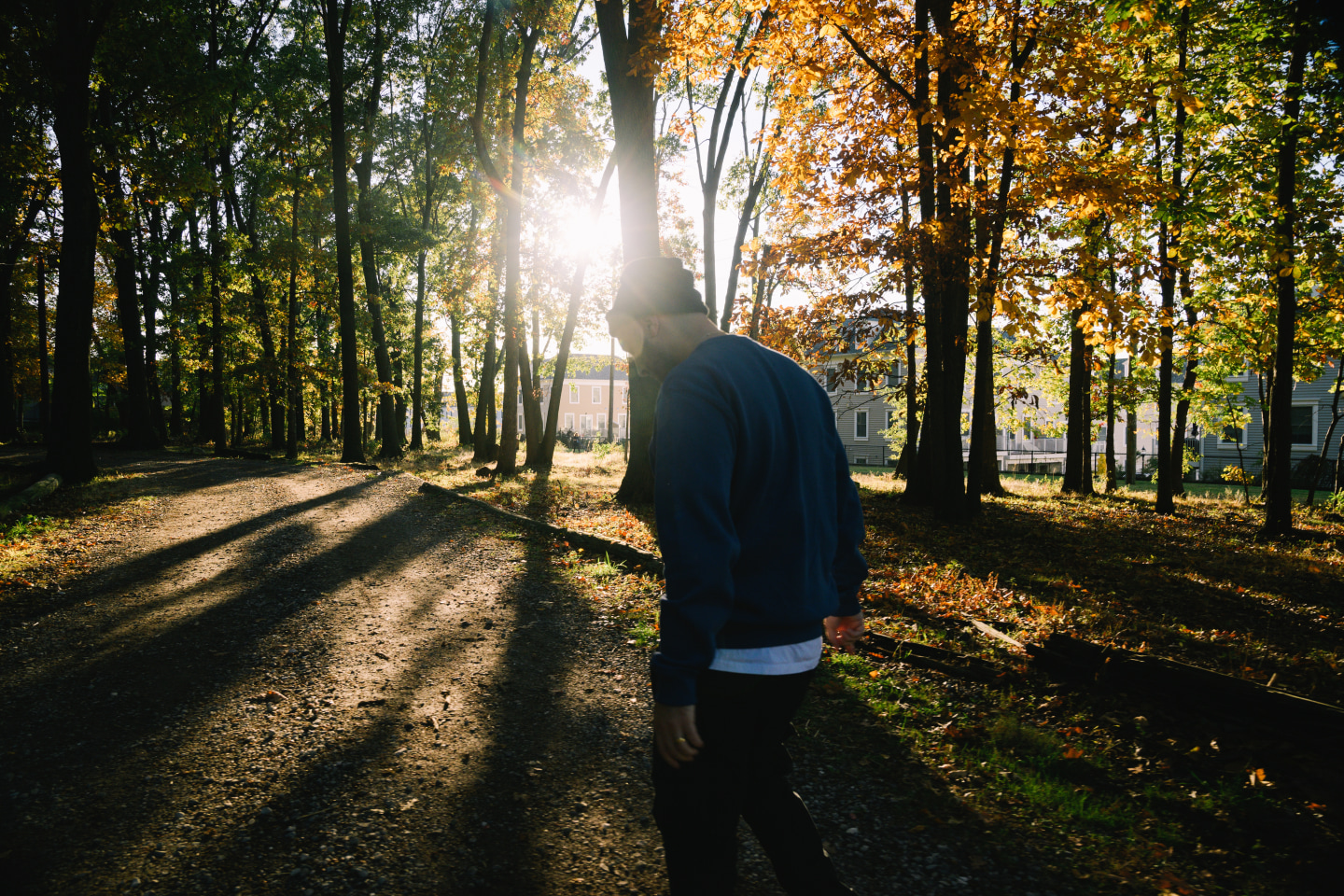 The biggest change in the way Volpe makes music began out of necessity around the creation of his 2016 debut studio album, 32 Levels. In order to avoid copyright infringement, he dispensed with the vocal samples that had defined the ethereal sound of his early production, instead building up an extensive sample bank from found sounds and recording sessions. Just a few days after our interview, he'll head to L.A. for sessions to return with a library of new sounds to play with. Volpe also makes regular trips into New York to work in the studio — but, mostly, he likes to stay close to home. He's never invited any artist out to New Jersey; he doubts anyone would make the trip.
Over the years, he says he's grown to love touring — the gratifying feeling that comes with meeting fans face-to-face, and the traveling that comes with it — but Volpe still doesn't see himself leaving New Jersey. "I stay where I am for a lot of reasons," he says. "I'm in a good spot. It's so close to family, which is important, and everybody is close by. Just from growing up like that, I feel like I would never want to go super far."
At this point, Volpe has carved out a unique musical space for himself. He's helped create rap subgenres, worked with pop stars, and collaborated with other internationally renowned producers. He's released music on both Columbia and Tri Angle Records, straddling the line between the worlds of rap, pop, and experimental electronic music. When I ask if he's going to disappear again for a while after the release of this project, he says instead that this will mark the beginning of one of his "up" periods. After some time spent on his own solo work, he's looking forward to collaborating with old friends and finding new artists to work with."It's nice to get a mental break from the heavy solo stuff and being in my head doing that," he says. "It's like, alright, now let's go make some fun rap shit or something."