Paired with BACARDÍ, Miami's Art Week Was One to Remember.
During Miami's art week, most people are enjoying an art gallery, showing off their closet, or partying until 5 a.m. with a drink in hand. BACARDÍ's selection of rums makes it effortless to enjoy the weekend, and from hand-crafted cocktails to on the rocks, BACARDÍ became everyone's drink of choice.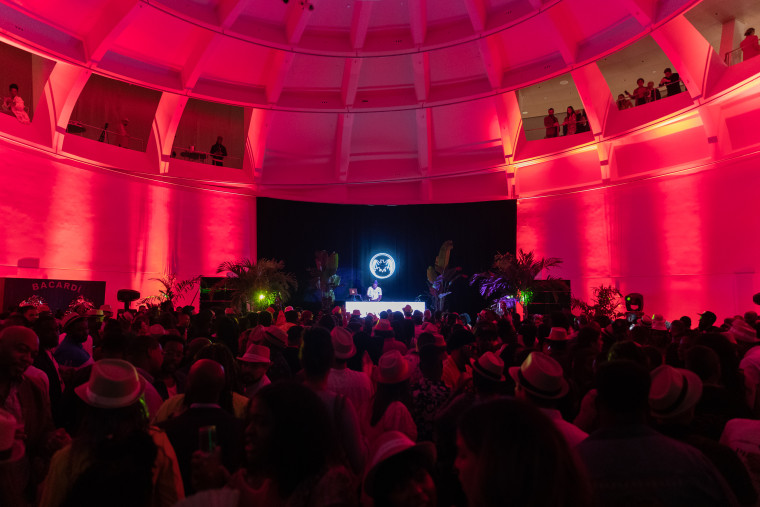 Let's be honest; most of us have no idea how to drink rum. It's easy to throw a few ice cubes in it or a splash Coke and call it a day. In Miami, cocktails reign supreme, and during Art Basel weekend, most wouldn't be caught dead with a simple drink. BACARDÍ's Rum Room allowed us to explore options at the Faena Forum through a curated night of cocktails, music, and art installations.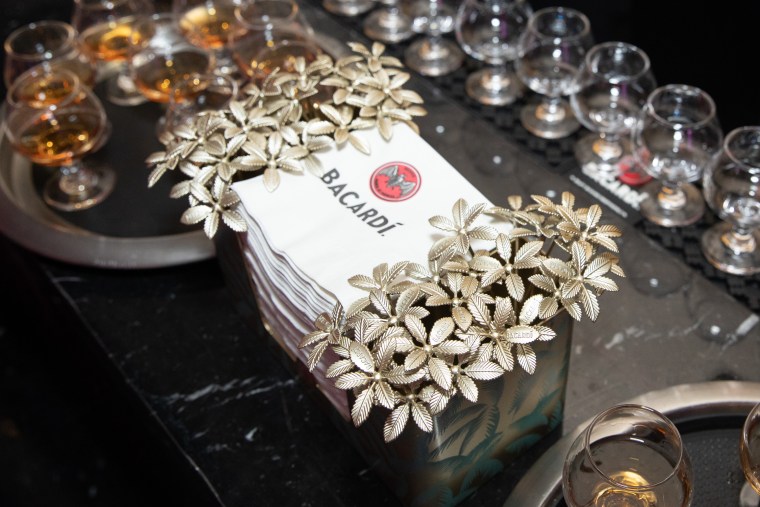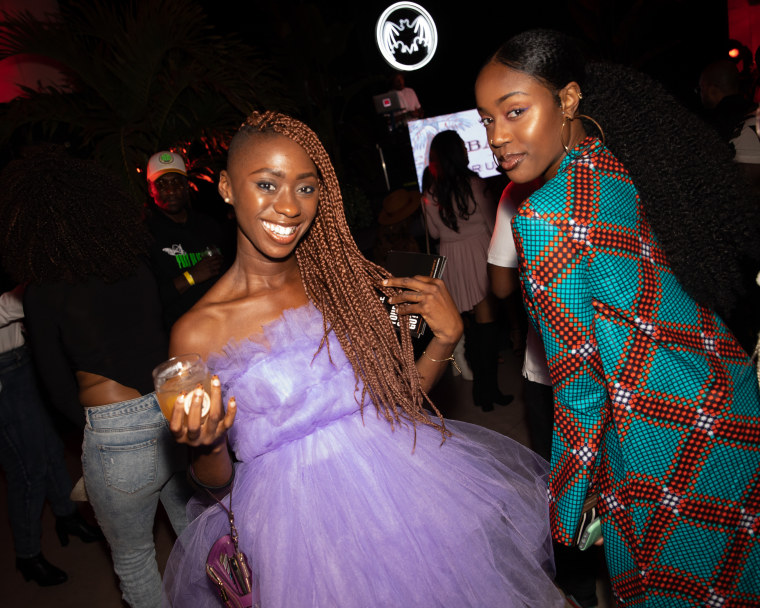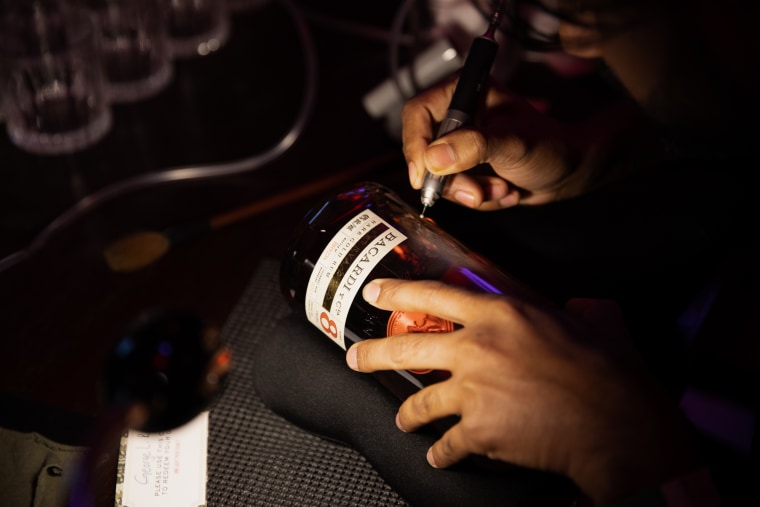 It was a chilly night in Miami — but for most out-of-towners, 69 degrees was paradise. The Faena Forum lit up Collins Avenue from a mile away as guests entered the venue; while the dress code was "Cuban Chic," we all know Miami never follows the rules. Guests arrived wearing ensembles ranging from suit and sneaker combos to streetwear to Chonga's finest. With a line wrapped around the building, guests were eager to get in. "I don't even drink rum like that," said a tall blonde girl to her friend in line. "Well, we are tonight," assured her friend sporting waist-length braids and gold eyeshadow.
Upon entering, we were greeted with a glass of aged rum. The setting was filled with greenery, various options of rum, and an art display poised gently against the back wall. As guests mingled in the first room with glasses in hands, the host demanded everyone's attention by clanking his ring against the glass. "I have something special for you all. Have a seat," he says. We sat around the rounded seating area as more servers poured. We sampled Bacardi 8, 10, and 16. "Take my picture, I haven't posted all week," said the blonde girl holding her glass in the air. She was now a BACARDÍ fan.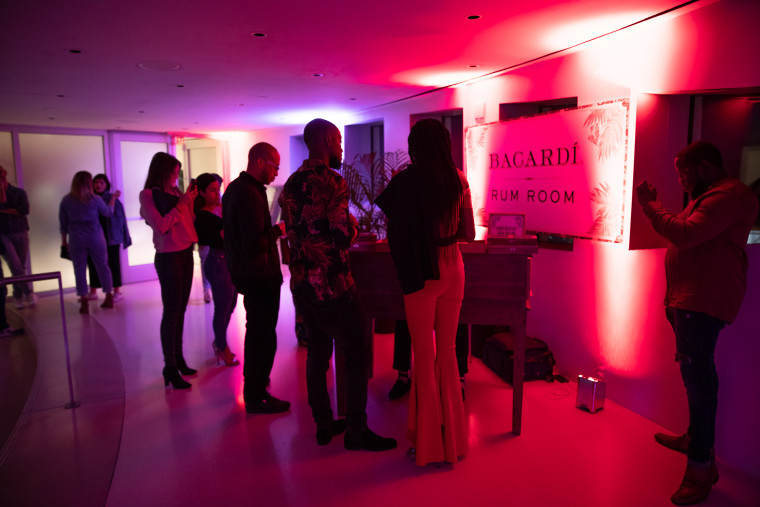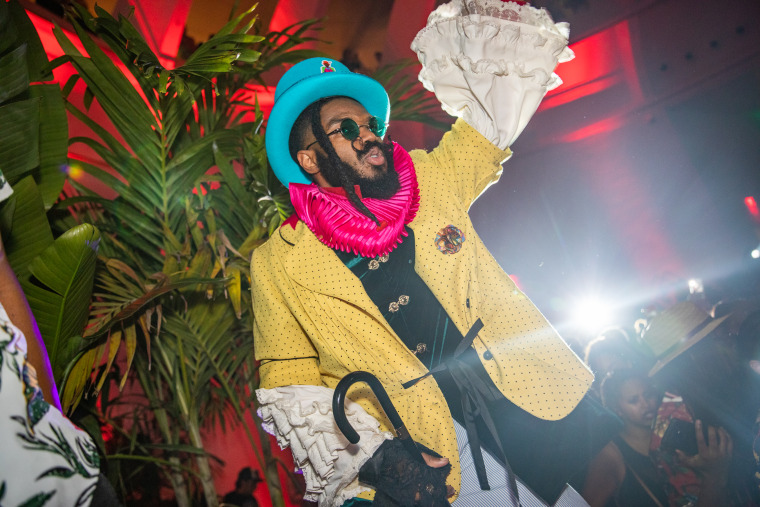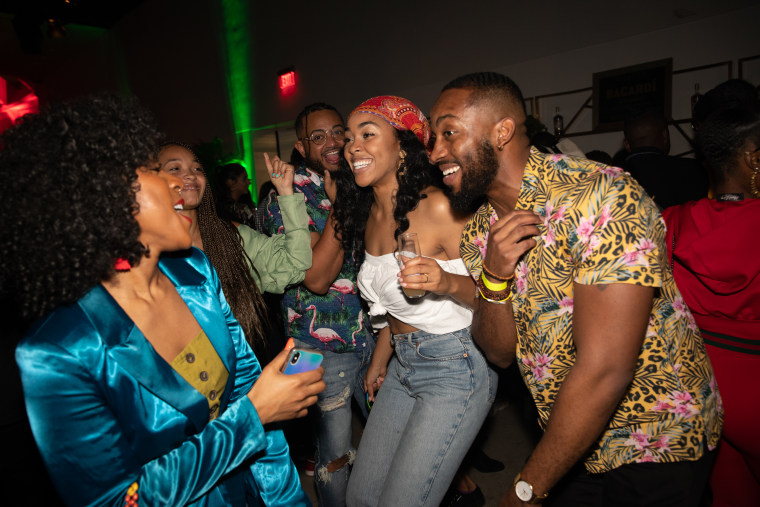 Once the tasting concluded, guests were invited upstairs to enjoy the several rooms BACARDÍ curated. Up the stairs, we wandered through an 8-shaped door, the sounds of Rihanna's "What's My Name" oozing through the speakers. Tokens in hand, we were ready for cocktails. The first room featured cocktails made with Bacardi 8; basked in red lights, the room began to transform into a party. Curated cocktails included an Old Fashioned, an Old Cuban, and an option for neat or on the rocks. As the music played, guests started to loosen up and taste how BACARDÍ Ocho paired with their usual drink choices at their regular bars.
On the other side of the building, another room opened up for guests to continue to experience BACARDÍ. Basked in green lighting, this room welcomed a new set of cocktails featuring BACARDÍ Cuatro. Cuban hats and fans were gifted as we took photos in the booth and opened up on the dance floor. Light bites also floated around the setting along with designated water stations making this an authentic experience, followed by the much anticipated music of Swizz Beatz.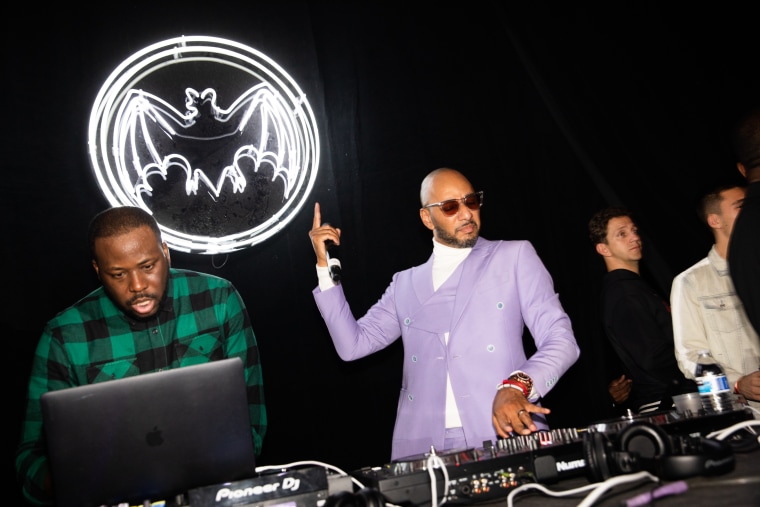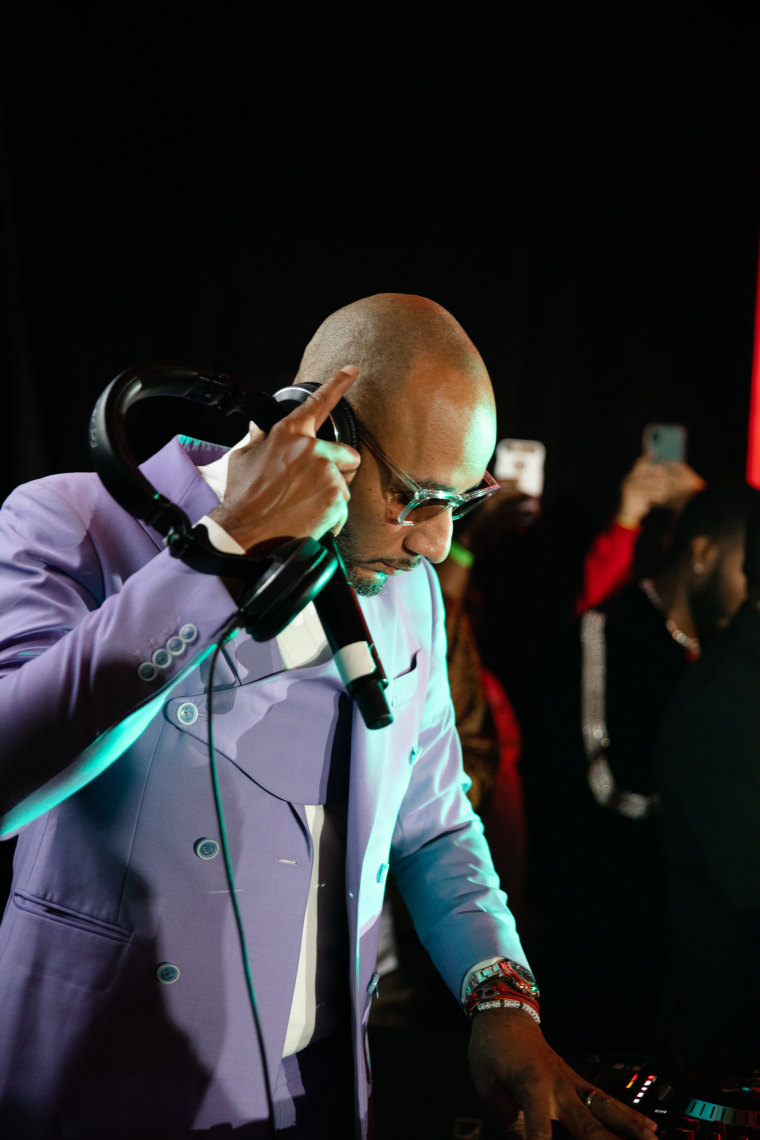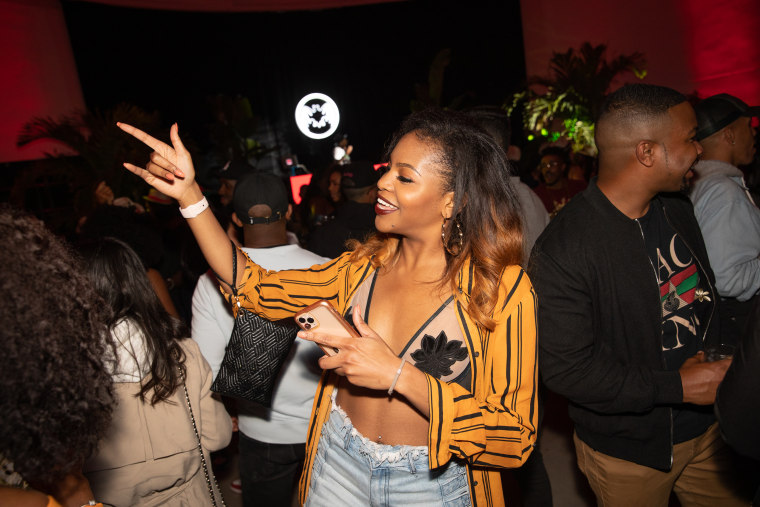 As the stage started to fill with Swizz's entourage and the DJ Trauma played every song in his arsenal to get the crowd excited, the front of the room packed awaiting eager guests with drinks in hand. Swizz Beatz entered the room with his hands up, and the group lost their shit but managed to still hold on to their cups. Dressed dapper in a baby blue suit, white turtleneck, and sunglasses, Swizz didn't come to play. His set was composed of afrobeat and Carribean sounds to set the mood, then quickly transitioned to a few of his produced hits including "Uproar" featuring Lil Wayne.
Drinks continued to pour on the dance floor, and it's safe to say that BACARDÍ effortlessly became everyone's drink of choice. While most attended alcohol branded events to drink, BACARDÍ created an impact. By substituting various rums to fit what a millennial usually orders, it's now easy to incorporate BACARDÍ into our pallette. As the rum began to heat up the room, a bit of flavor was found in Miami, and it won't be forgotten.