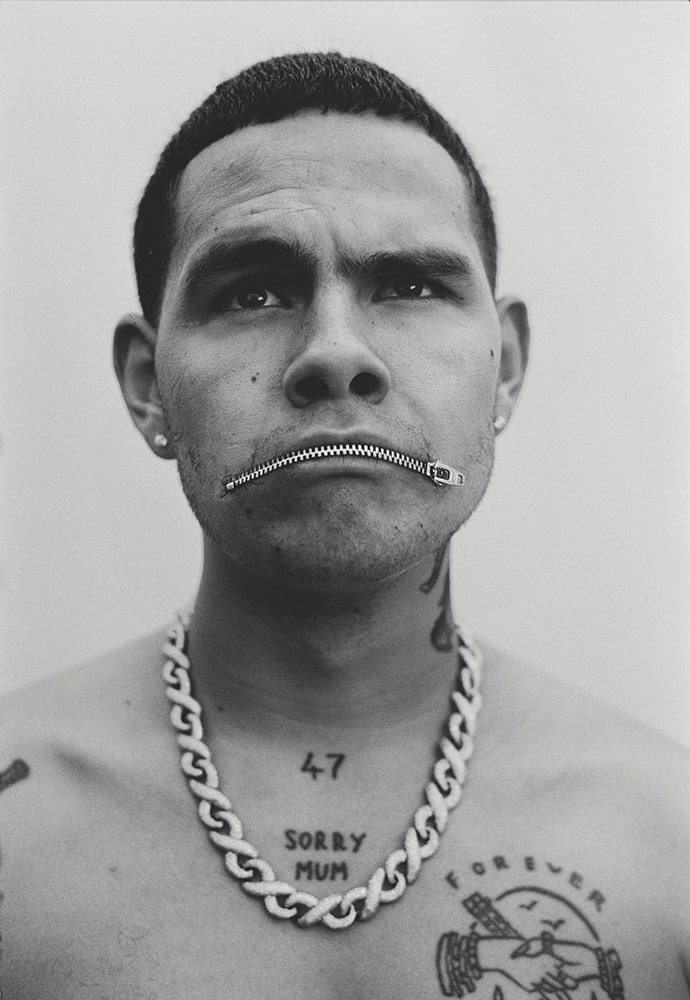 slowthai has announced details of his second album. TYRON will be released on February 5, 2021 and is preceded by new song "NHS." Check out his tribute to the British healthcare system below.
Tweeting about "NHS" slowthai wrote: "I wrote this track as a reminder to always appreciate what you have whilst you have it. Be happy and make do with what you have. Things could always be better but things could also be worse. Thank you for everything."
TYRON is slowthai's follow-up to 2019 debut Nothing Great About Britain. The album is split in two halves, with the second part offering a softer side to the confrontational artist. "NHS" and James Blake collaboration "Feel Away," released in September, both appear on this second side.
Guests on the album include A$AP Rocky, Dominic Fike, Deb Never, and Denzel Curry. Skepta appears on "Cancelled," a song described in a press release as addressing "the overzealous practice of tearing people down in the name of 'progress'." slowthai made headlines earlier in 2020 when he was removed from the stage by security at the NME Awards.
TYRON tracklist:
Side 1
"45 SMOKE"
"CANCELLED" feat. Skepta
"MAZZA" feat. A$AP Rocky
"VEX"
"WOT"
"DEAD"
"PLAY WITH FIRE"
Side 2
"i tried"
"focus"
"terms" feat. Dominic Fike and Denzel Curry
"push" feat. Deb Never
"nhs"
"feel away" feat. James Blake and Mount Kimbie
"adhd"