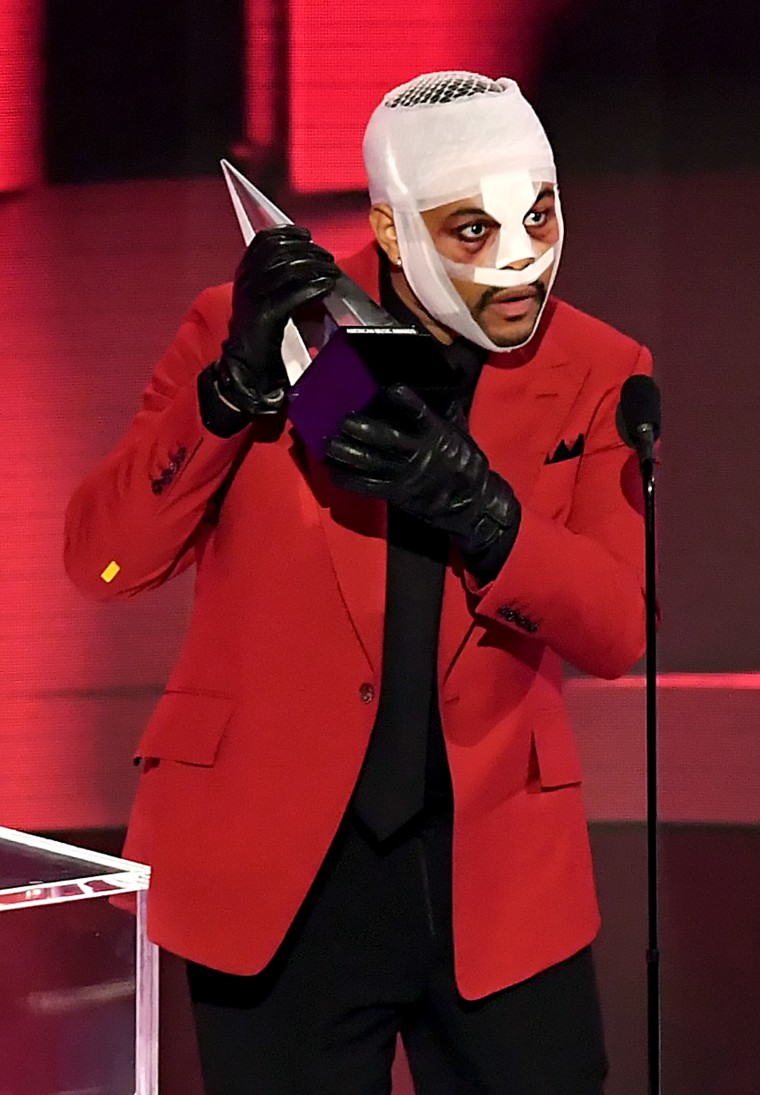 For the most part, the nominees for the 2021 Grammy Awards, announced earlier today, seem pretty standard. Beyoncé was the most nominated artist despite not releasing an album in the past year, Taylor Swift's folklore is up for Album of the Year against Post Malone, HAIM, Jacob Collier, and more, and Megan Thee Stallion is set to compete for Best New Artist. One snub, though, seems particularly egregious: The Weeknd was nowhere to be seen amongst the nominations list, his album After Hours and its gargantuan single "Blinding Lights" entirely absent despite their critical and commercial success.
As soon as the nominations list dropped, fans seemed to be hyperaware of the snub. Now, The Weeknd has weighed in. "The Grammys remain corrupt," the Canadian star wrote on Twitter. "You owe me, my fans and the industry transparency..." Replying to the original tweet, Oneohtrix Point Never — a key collaborator on After Hours — added: "sometimes it feels like we're living in soulless paper thin times." View the tweets below, and see all the Grammy nominations here.
sometimes it feels like we're living in soulless paper thin times

— opn (@0PN) November 25, 2020
UPDATE: In a new interview with Variety, Grammys chief executive Harvey Mason Jr. has addressed The Weeknd's Grammys snub, saying that any omission "really just comes down to the voting body that decides." When asked about whether The Weeknd's omission would warrant future changes to the nominating process, Mason said:
"I don't think [The Weeknd's lack of nominations] calls [the nomination process] into question, honestly. The process is there so we can continue to monitor excellence. I was in the "core room" this year [which decides the Big Four] and I observed, and the people that were in it are music professionals — they are excellent, at the top of their craft in songwriting and producing, and there are a lot of artists. They were critically listening to every song that came across their desks — or virtual desks — so I don't think it shows a flaw in the process. I think it's actually… as you get a nomination, you start to really appreciate the process, where you're saying, "I really made it through a strenuous and thoughtful process," to get to who are really the deserving nominees for that given year."
Later, when asked if an album that was as commercially successful as After Hours had ever been left out of the nominations list, Mason replied:
"I can't ever remember a time when we've had 23,000 entries — that is the most entries we've ever had. I can't remember a time when we've ever had this much range of genres and different types of musicians and music all in the [top four] categories. It's actually amazing."