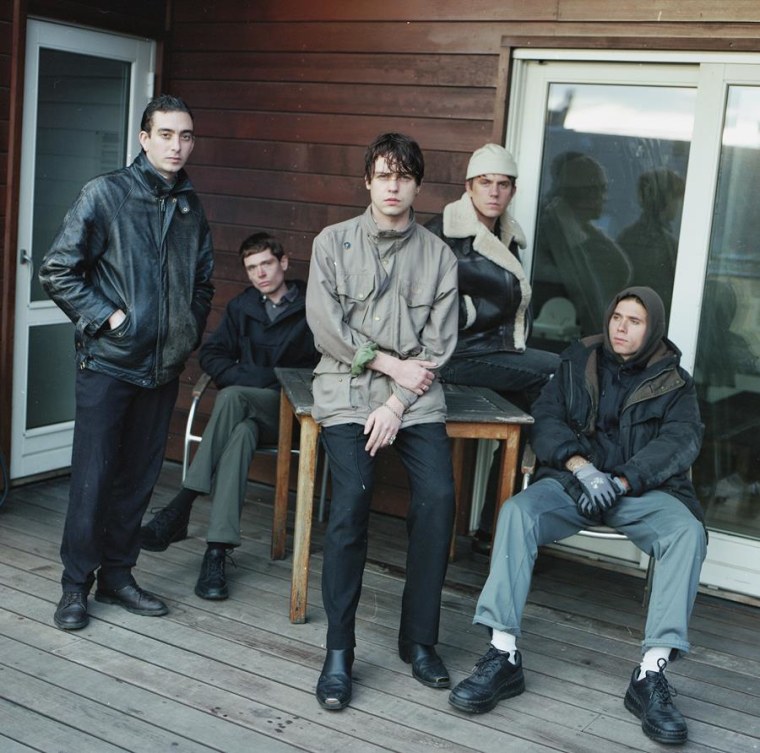 Iceage have shared new song "The Holding Hand." The track comes accompanied by a video in which frontman Elias Rønnenfelt and his bandmates perform live amid a moody backdrop. It is the Danish group's first release on new label Mexican Summer and features new member Casper Morilla Fernandez.
"The song lives in a slurred world, movements are elastically stretched out and strength is found in weakness while you find it hard to tell the difference between fume and matter," Rønnenfelt said in a statement. "Gently the swaying intensifies, feel it escalate. Reach out for the holding hand, it seems almost within scope now."
Prior to "The Holding Hand" Iceage had primarily released music through Matador Records. The band's most recent album, 2018's Beyondless, featured Sky Ferreira collaboration "Pain Killer." Their debut album New Brigade celebrates its 10th anniversary in 2021.