Mount Kimbie share new songs "Black Stone / Blue Liquid"
The tracks, recorded for their 2017 album Love What Survives, are available to download for free.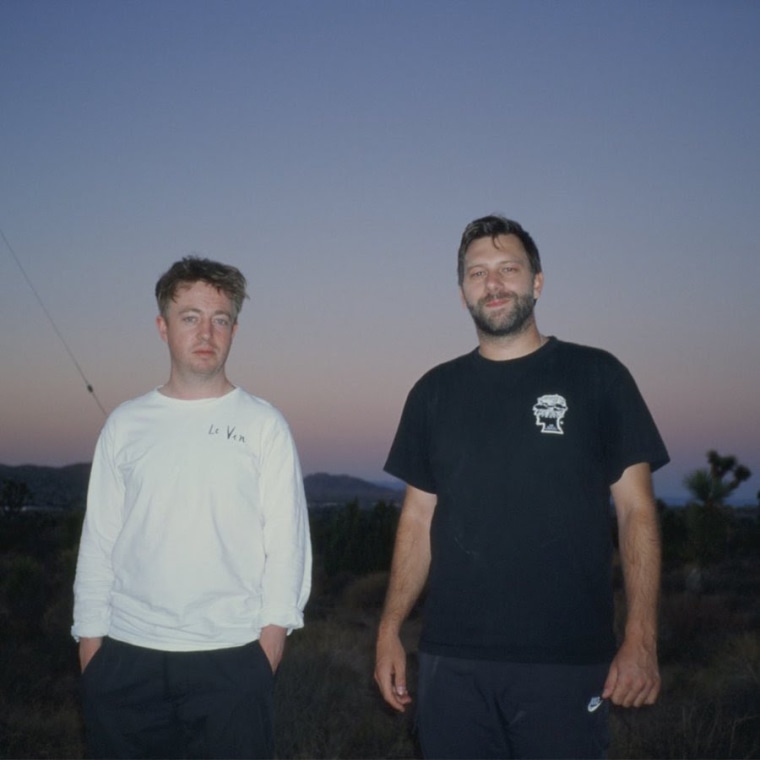 It's been nearly four years since Mount Kimbie graced the world of electronic dance with their great album Love What Remains. If you missed that project when it dropped back in 2017, the duo are revisiting it today with two previously unreleased songs from the Love What Remains sessions, "Black Stone" and "Blue Liquid." They're not available on streaming platforms just yet, but you can get them for free at Mount Kimbie's website in exchange for an email. The songs will be available until Friday, July 30 at midnight PST.
The photo above of Mount Kimbie was taken during a recent reunion in Yucca Valley, the first time they'd been together in person in over a year. "Kai flew over & we spent some time together writing new music in the desert," the band wrote in a press release. "Both very hyped about what we put down - Just got to piece it all together now to release it." Please do!