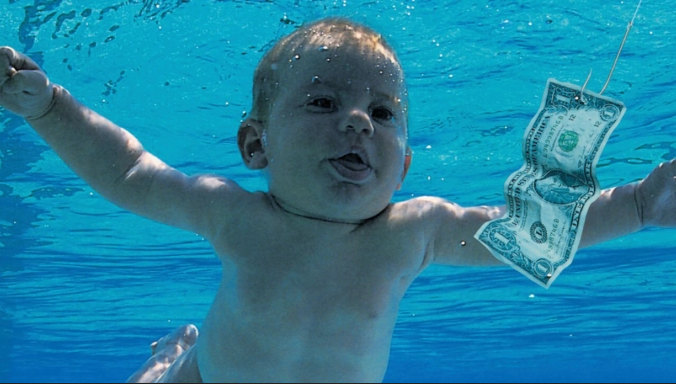 The child star of Nirvana's 1991 album Nevermind artwork is suing the band for child sexual exploitation. Spencer Elden filed legal action against the band, Kurt Cobain's widow Courtney Love, and multiple record labels, in a Californian district court on Monday, per TMZ. He is seeking damages of at least $150,000 from each of the 15 defendants. The FADER has contacted Elden for comment.
Elden was four months old when he was photographed by Kirk Weddle for the cover of the grunge band's 1991 album. Shot naked and chasing a bank note while submerged in a pool, the image would go on to become one of the most memorable and widely seen album artworks of the decade.
In his lawsuit Elden alleges that the defendants produced child pornography by photographing him with his genitalia visible before distributing it across the world.
The lawsuit accuses the defendants of "commercial child sexual exploitation of him from while he was a minor to the present day … defendants knowingly produced, possessed and advertised commercial child pornography depicting Spencer." It is also alleged that Elden was never paid for his appearance and that his parents did not sign a release form for the image, which was devised by Cobain and art director Robert Fisher.
Elden states in the suit that he has suffered "lifelong damages" from his appearance on the cover, including "extreme and permanent emotional distress with physical manifestations."
Since appearing on the cover in 1991, Elden has returned to the shot on a number of occasions. He most recently recreated the image in 2016 to mark the 25th anniversary of Nevermind. Speaking to the New York Post at the time, he suggested that he was uncomfortable with his role in the shoot telling the newspaper. "Recently I've been thinking, 'What if I wasn't OK with my freaking penis being shown to everybody?' I didn't really have a choice."
The FADER has reached out to Nirvana's representatives for comment.