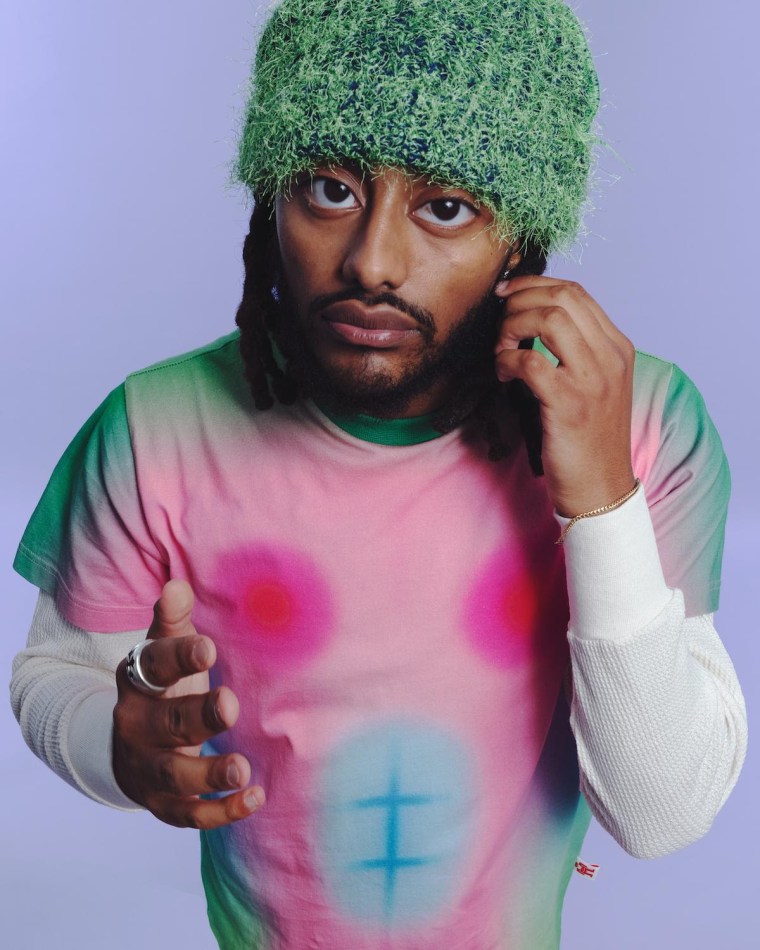 Portland rapper Aminé will return this week with a new mixtape. TWOPOINTFIVE is out on Friday, November 5, and will feature the just-released single "Charmander." Watch a trailer below.
In a recent interview with Apple Music, Aminé described the process behind TWOPOINTFIVE as looser than that of his previous full-length Limbo. "I worked a lot on Limbo," he said. "It was almost mentally tiring for me because it was a lot of rewriting of verses and a lot of trying to construct this body of work that really hit a certain like line that I was trying to hit. And for this new stuff, I'm just trying to have fun. I don't care what anyone thinks."
Back in 2018, Aminé shared a mixtape called OnePointFive between his debut album Good For You and 2020's Limbo. "The POINTFIVE projects are the breaks in between albums," Aminé said in a press release, "where I give myself the freedom to make music without expectations, focusing instead of spontaneity and the best of what comes from stream of conscious creation, which is why they arrive unexpectedly without a long rollout."