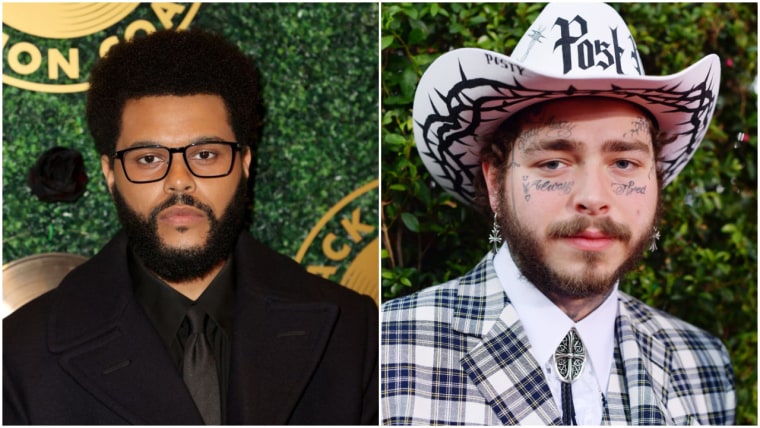 Streaming giants Post Malone and The Weeknd appear to be teasing their first official collaboration. Both artists posted a clip of a song on social media on Tuesday night while Post Malone's manager Dre London also shared the clip, stating that the track's title "One Right Now" and suggesting it is due out later this week, November 5.
'One Right Now' will be Post Malone's second single of 2021, following summer release "Motley Crew." It will also represent the first time he and The Weeknd have appeared on a track together.
The Weeknd, who has been teasing a new era of his own recently, has been busy collaborating with other artists this year. He appeared on Doja Cat's "You Right," contributed to Kanye West's Donda track "Hurricane" and most recently featured on Swedish House Mafia's "Moth to a Flame."