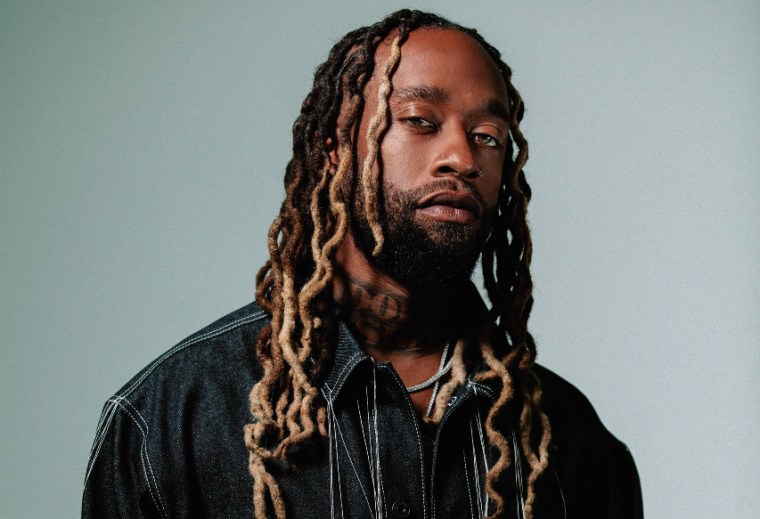 The FADER Uncovered, the podcast series in which host Mark Ronson talks with the world's most impactful musicians, is back for a second season. For the fifteenth episode of the podcast Mark is joined by Ty Dolla $ign Together they revisit Ty's appearance on The FADER cover in 2014, written off the back of his cult Beach House mixtapes and before he dropped debut album Free TC.
Since that cover story Ty has established himself as an integral part to many great hip-hop and R&B tracks, lending his distinctive vocals to songs by Kanye West, Post Malone, and Megan Thee Stallion to name just a few. Ty casts his mind back to his early days hustling in New York before returning to his native LA and finding his musical crowd, including producer DJ Mustard and rapper YG. They discuss old school R&B and house influences, the keys to a successful collaboration, plus touring with Justin Timberlake and sharing stories about how nervous meeting Stevie Wonder made them both feel.
Before the interview goes live, check out the 2014 FADER cover story. Follow The FADER by clicking on the cover photo, below.
Follow and subscribe to The FADER Uncovered here and check back for new episodes every Monday. This week's episode with DJ Premier is available now.
The Prisoner Wine Company is an official sponsor of UNCOVERED. For a limited time, take 20% off & get Shipping Included on the star-studded Prisoner lineup by using code: UNCOVERED at theprisonerwinecompany.com/uncovered.
Offer valid on first time online orders only for U.S. residents of legal drinking age through 12/31/2021. Rebate requests from alcoholic beverage retailers, wholesalers, or anyone suspected of submitting fraudulent requests, will not be honored or returned. Limit 1 offer per household, name, or address. For more information, contact customerservice@theprisonerwinecompany.com. Other exclusions may apply. Please enjoy our wines responsibly.