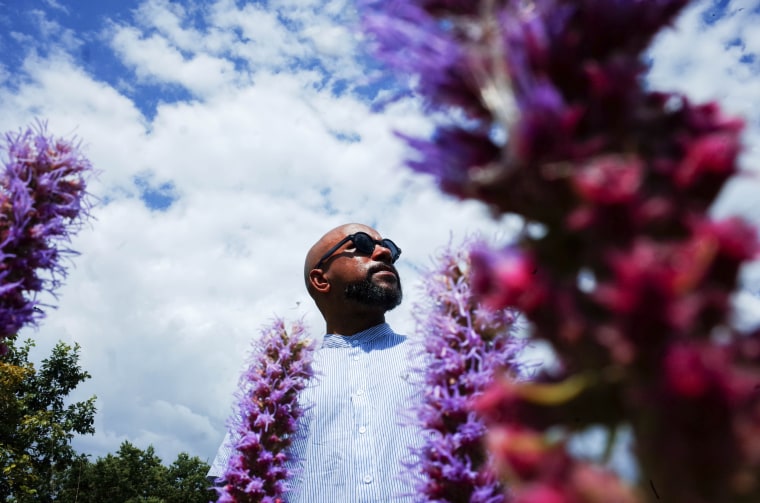 Chicago composer and cornetist Ben Lamar Gay makes music that transcends phyical borders and conceptual boundaries. Today, he shared "Aunt Lola and the Quail," the fourth single from his sophomore album, Open Arms to Open Us, out November 19 on International Anthem and Nonesuch Records. The new track comes with a cryptic video directed by Chris Strong.
"Aunt Lola and the Quail" places a sturdy tuba beat under polyrhythmic percussion, glitchy synths, and a medley of strings, horns and woodwinds. This interplay recalls the summers Gay spent on his Aunt Lola's land in Alabama as a child.
"Aunt Lola and I would stand still and listen together," Gay said in a statement describing the song's inspiration. "We would immediately become aware of the winds approaching through the wavering pines, quail sounds and the chatter of distant cousins just up the road."
Gay will perform the album in full at Brooklyn's Public Records on January 18, 2022 as part of the NYC Winter Jazzfest. Advance tickets are available on the festival's website. Open Arms to Open Us is also available for pre-order via this link.
Watch the new music video for "Aunt Lola and the Quail" below.