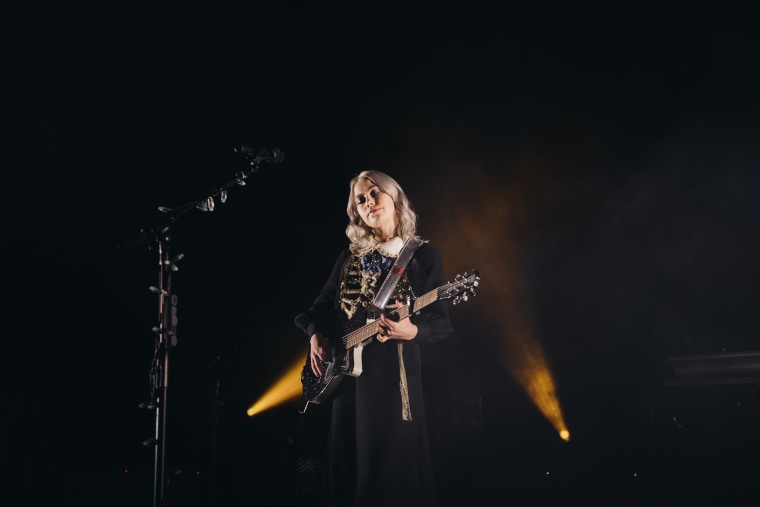 Last year, Phoebe Bridgers was hit with a $3.8 million defamation suit filed by Chris Nelson, a producer and studio owner. The suit stemmed from posts on Bridgers' Instagram account: in one Instagram story, she claimed to have witnessed Nelson engaging in "abuse" including "grooming, stealing, [and] violence." Nelson's lawsuit also alleged that Bridgers used her account to broadcast claims made by Nelson's ex-girlfriend Emily Bannon reportedly accusing him of murder, assault, and fraud.
Bridgers has responded to the suit in court, Pitchfork reports and a representative for Bridgers confirmed to The FADER. "I believe that the statements I made in my Instagram story are true," Bridgers wrote in a motion to strike the suit. "My statements were made based on my personal knowledge, including statements I personally heard Mr. Nelson make, as well as my own observations. I continue to believe the statements that I made were true."
In the filing, Bridgers' legal team call the motion to strike "a straightforward application of the anti-SLAPP statute." These laws allow courts to dismiss lawsuits they determine to have been filed with the primary goal of infringing a defendant's First Amendment right to free speech.
Nelson's suit accused Bridgers of "intentionally used her high-profile public platform on Instagram to publish false and defamatory statements regarding [Nelson] in order to destroy his reputation." The filing, Pitchfork reports, accuses Bridgers of "alleged defamation, false light, intentional infliction of emotional distress, intentional interference with prospective economic relations, and negligent interference with prospective economic relations."