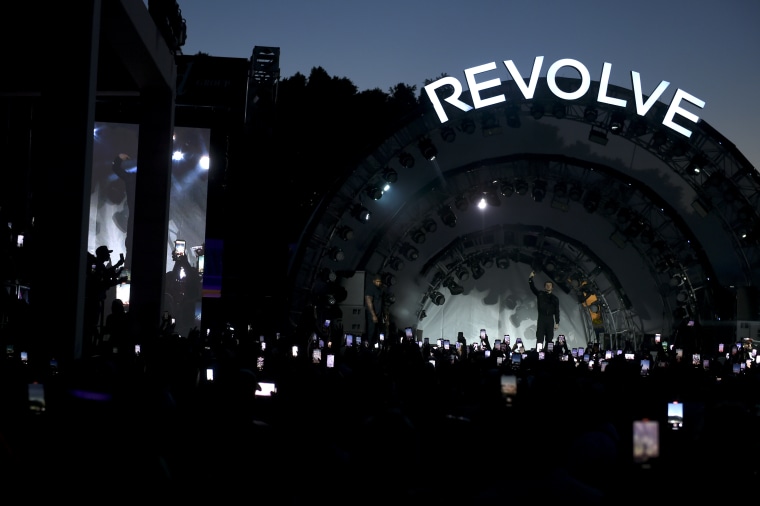 The Revolve Festival was a two-day invite-only event hosted by the e-commerce brand that congregated influencers of different stripes on April 16–17 at a site close to Coachella. As Revolve unfolded, numerous would-be attendees complained of a hectic, lengthy wait for shuttle transportation. Fights reportedly broke out, guests began to faint, and security was unprepared for the chaos, which sources told Los Angeles Times editor Joseph Kapsch "[sank] to level of [Fyre] Festival."
In a statement to E! News, the Revolve Festival issued an apology while insisting that the festival had "worked closely with all appropriate city and safety authorities to ensure a safe and secure path for guests."
"With an event of this magnitude," the statement continues, "city regulations mandate an off-site location for guest check-in and parking, as well as licensed shuttle transportation to and from the venue. The off-site lot was set up with guest parking, as well as rideshare drop-off and pickup access with added WIFI for car booking, restrooms, shade, water, medics and security."
The festival allegedly was at capacity on Saturday afternoon, preventing some of the invitees from accessing the festival. "[S]huttle access to the venue was limited in order to remain in compliance with safety requirements causing longer wait times for entry and resulting in some guests not being able to attend the festival. The safety of our guests is of the utmost importance to us and we will always make that a priority."
"We sincerely apologize to all the guests who were impacted," the statement concludes. "We always strive to provide a great experience and we promise to do better."