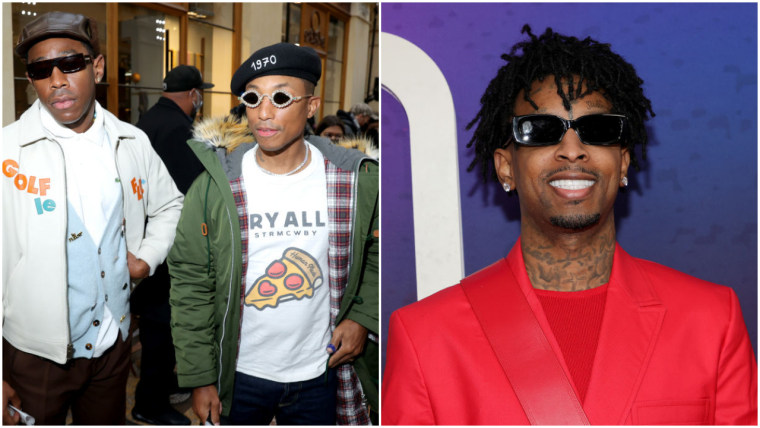 Pharrell has dropped a new song with 21 Savage and Tyler, the Creator. Scroll down to hear "Cash In Cash Out," below.
"I knew the track was aggressive, and it doesn't let up," Pharrell said in an Apple Music 1 interview with Zane Lowe. "So it's like those are the two. It's like letting two pit bulls loose. Ravenous. Two ravenous wolves. Tyler went crazy. He had done that verse before he put his last album out."
Both 21 Savage and Tyler, The Creator will be on the bill at Pharrell's Something in the Water Festival. which takes place in Washington, D.C. later this month. Joining them on the bill will be Lil Uzi Vert, Tierra Whack, Rae Sremmurd, Davido, Baby Tate, Chloe x Halle, Ashanti & Ja Rule, and many more.
Something In The Water originally took place in Virginia Beach with the coronavirus pandemic meaning that it has been postponed for the past two years. In October Pharrell announced that the festival would not return to Virginia Beach due to conduct by police and city officials in the wake of the death of his cousin, Donovan Lynch, who was killed by police in March 2021.