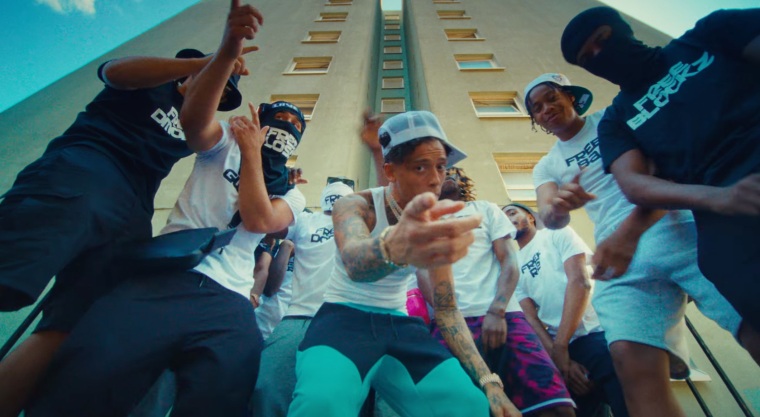 The FADER's "Songs You Need" are the tracks we can't stop playing. Check back every day for new music and follow along on our Spotify playlist.
For the past week TikTok has been awash with videos utilising the eyebrow raising opener of Central Cee's "Doja." It's not surprsing, the song is custom built for this kind of grabby viral moment, from its smart-dumb lyrics to the way the beat samples Eve and Gwen Stefani's 2001 hit, "Let Me Blow Ya Mind." You don't write a bar like "How can I be homophobic? My bitch is gay" without knowing that people's ears are going to prick up when they hear it, and Central Cee knows it.
The fact that "Doja" feels more tactical than exploitative is what (just about) saves the song from crashing into offensive territory. He's had previous success with samples, a trend that unites the mainstream U.K. rap scene he hails from with Brooklyn drill, having jumped on PinkPantheress' "Just For Me" last year. The transatlantic aspirations of "Doja" extend further, not just in his lyrical flirtation with Doja Cat but also the fact that tastemaker director Cole Bennett shot the video, his first time working with a U.K. artist.
It's not all meme-worthy words and industry goals, though. Elsewhere, the U.K. rapper delves into the homoerotic undertones of gang culture, though he sadly pulls back rather than delving further with his observations. Central Cee is a rapper in uber-confident mode right now, surfing the wave of his mixtape 23 and looking to build bridges overseas. "Doja" seems like it has achieved its express goal of grabbing as many eyeballs as possible. What he does with this moment in the spotlight will be interesting to watch.