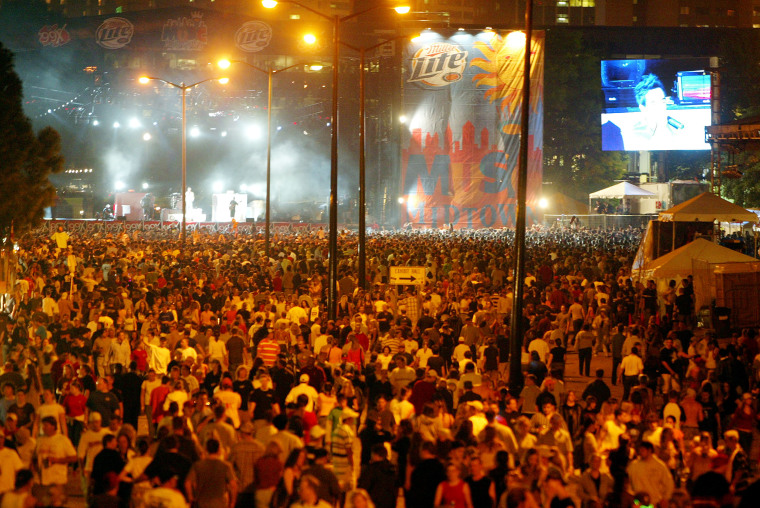 At the start of the month, the Atlanta-based festival Music Midtown announced it would not be going forward in September. A reason for the cancellation was not given, though Billboard reported that Georgia's gun laws, which would have permitted firearms to be brought onto the festival grounds, led to organizers nixing the show. In a new interview with Billboard, Phillip Evans, the gun activist and blogger who threatened the lawsuit against Music Midtown, says he wants to "challenge" Live Nation's weapons policy banning guns inside Georgia amphitheaters.
The state's existing gun laws are the result of a 2019 decision by the Georgia Supreme Court, prompted by Evans' unsuccessful lawsuit in 2014 seeking to overturn the firearms bans at the Atlanta Botanical Garden. Businesses with long-term leases on public lands are allowed to prohibit firearms while those with short-term leases, like music festivals, are not. The law has not been tested at events in amphitheaters, and Evans said he plans to see for himself.
"For a long time now there have been various pop acts and '70s acts that I've wanted to see," Evans said. "So I do plan at some point to challenge that, because I really do want to go to one of those concerts and to maintain my right of self-defense." This could include, Evans said, showing up armed to a concert. However, because amphitheaters hold long-term leases, it's unclear if such a stunt would ultimately lead to new laws.
Evans claims it wasn't his intention wasn't to cancel Music Midtown, but to force it to follow existing Georgia law. In the lead-up to Music Midtown, he emailed Live Nation and the festival's private security contractor reminding them of existing Georgia law and demanding they follow it under the threat of a lawsuit. He also posted on Music Midtown's Facebook page encouraging fellow gun activists to file their own suits.