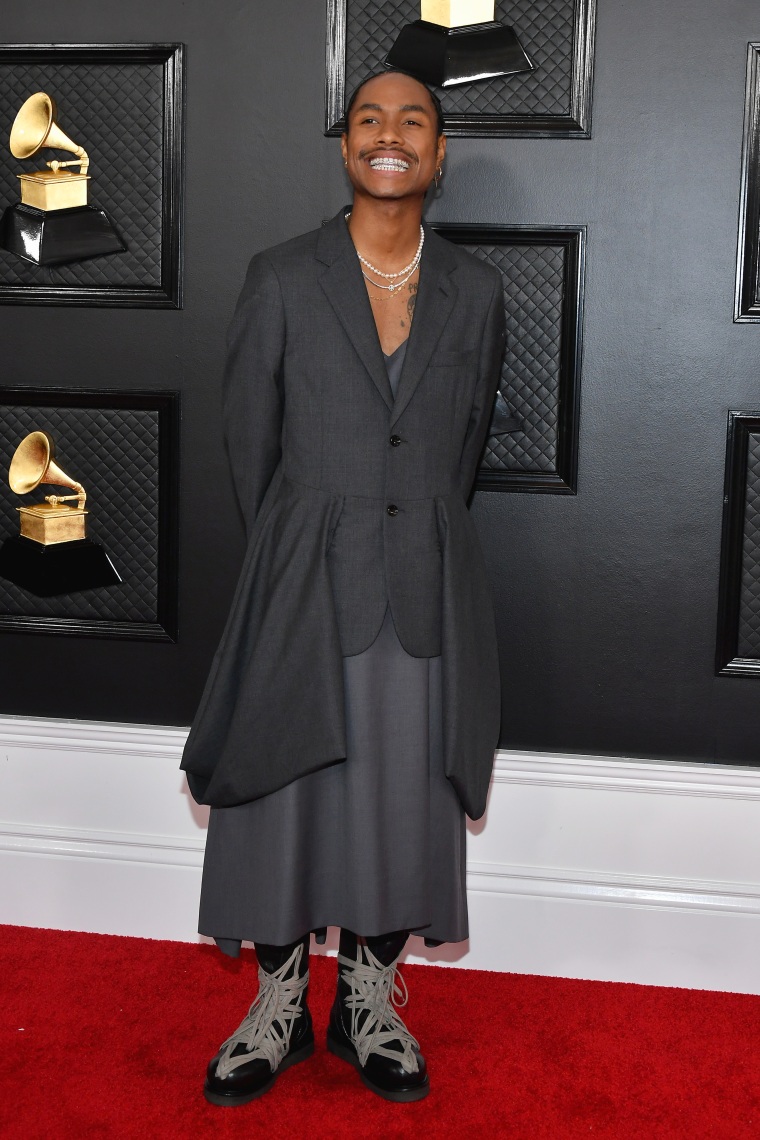 Steve Lacy's having a bit of a moment right now. The singer-songwriter and guitarist for The Internet saw his new album Gemini Rights debut at No. 7 on the Billboard 200 albums chart thanks to the strength of its single "Bad Habit," a top 10 hit on the Billboard Hot 100. He also appears to be making some pretty significant connections judging by his new Instagram post, which depicts Lacy with Kanye West and Lil Uzi Vert showing off their matching tattoos.
The new tattoos are placed on the left arm and read "We here forever technically." Los Angeles-based tattoo artist Meza Afram appears in the photo as well. See it below.
Does it signal an upcoming collaboration of some kind? Maybe, but judging from Lacy's other Instagram post shared just hours before, it's more likely that he and Uzi were enlisted by West for a campaign for Yeezy Gap, West's clothing line collaboration with the fast fashion line. Still, some music may be in the cards: West praised Gemini Rights and called Lacy "one of the most inspiring people on the planet" in an Instagram comment on a post announcing the album's release.
Steve Lacy will soon embark on his tour "Give You The World," though many dates are sold out with scalpers hawking tickets for hundreds of dollars.