Song You Need: The Soft Moon and Alli Logout unleash the guilt
"Unforgiven" is the third single from The Soft Moon's sixth studio LP, Exister, due out September 23 via Sacred Bones.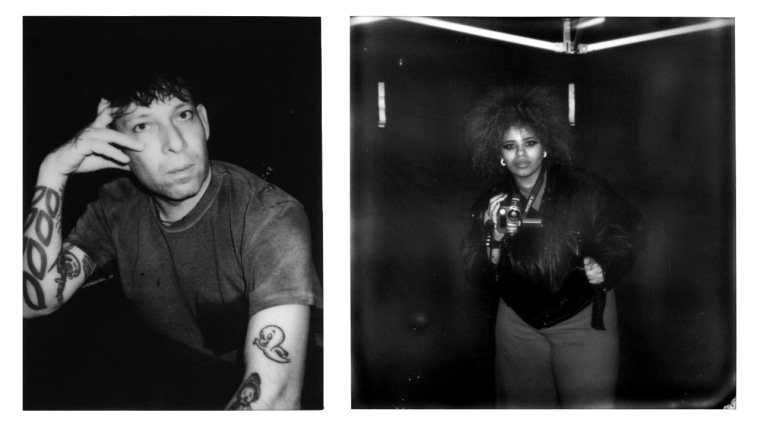 The FADER's "Songs You Need" are the tracks we can't stop playing. Check back every day for new music and follow along on our Spotify playlist.
Luis Vasquez (The Soft Moon) has been plumbing the depths of his psyche for raw materials and spilling them out over pummeling darkwave instrumentals for over a decade now. Back in June, he announced his sixth solo studio album, Exister, and shared its lead single, "Him," featuring fish narc. Due out September 23 on Sacred Bones, it's a document of personal trauma via generational deceit, a premise Vasquez revealed with the release of the project's second single, "Become the Lies," late last month.
"I had an identity crisis after discovering dark secrets about my family's past," he explained. "This happened while I was writing the album and it destroyed me. 'Become The Lies' expresses how everything I thought I knew about my life was untrue.
"Lies, shame and guilt have been a recurring theme in my music," he continued. "I explored it in [2018's] Criminal, but during the writing process of Exister, I became more self-aware and finally understood that I was never the liar in the story."
For "Unforgiven," out today, Vasquez enlisted the ferocious vocals of Special Interest's Alli Logout. Where Exister's previous two singles are perfect for dark, steamy dance floors crowded with leather punks, the new track is altogether heavier fare. "You fuck with / My failures / When you know / That I'm / Ashamed / And I'm / To blame," Vasquez's strangled voice screams over an apocalyptic sub bass to start things off, and from there, the song descends even further into madness. Logout's verse is practically incomprehensible, though their tone conveys a level of anguish even Vasquez can't quite attain. "I had a great time feeding off of his energy," Logout said of the collaboration. "Sonically, the song hits on our most depraved and deepest griefs."
Watch the track's trippy visualizer, courtesy of Alana-Marie French, below.