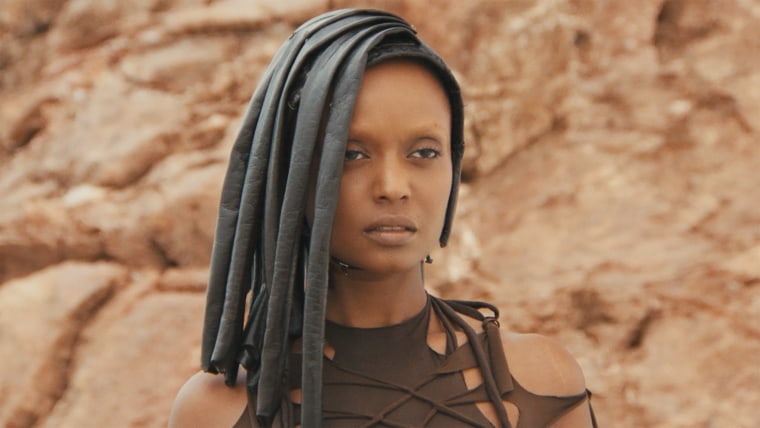 Kelela has shared new song "Washed Away," her first new solo music since 2018. The Yo van Lenz-produced track is released via Warp and comes with a video shot in the Danakil Depression, located in the northern part of the Afar Triangle in Ethiopia. Check it out below.
"I love a banger, but for the first point of contact out of my hiatus, it felt more honest to lead with an ambient heart-check," Kelela said in a statement. "I specifically want to speak to marginalized Black folk and highlight the work we do to find renewal in a world that's built to make us feel inadequate. This song is the soundtrack to the relief we find after going inward."
"Washed Away" marks the return of Kelela following a four year break. Her debut studio album Take Me Apart was followed a year later by remix project Take Me a_Part, the Remixes. Her absence from the music world was used in promotion for "Washed Away," with a video of fans asking "Do you know where Kelela's been?" circulated over the weekend. Revisit The FADER's 2017 Kelela cover story here.