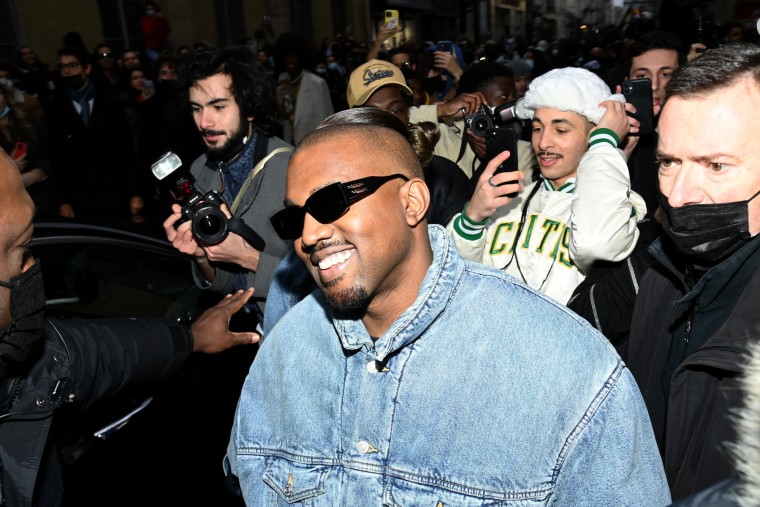 On Wednesday, Kanye West shared an excerpt of what appears to be a promo for his YZY Gap clothing line styled after the popular video game series Grand Theft Auto.
The 56-second video was shared on West's Instagram Story. It depicts a character dressed in items from West's YZY Gap roaming the streets of Shibuya and Shinjuku in Tokyo. The movement physics in the video as well as the HUDs (health, wanted levels, radar, etc) all resemble those from the Grand Theft Auto games. Watch it in full below.
It's a bit surprising to see West reference the YZY Gap line after his ongoing feud with Gap exploded this week. Months of simmering tensions led to West finally announcing his intention to terminate his deal with Gap (as well as a separate Adidas partnership). He formally notified the company through his attorney on September 15, claiming that Gap did not fulfill its contractual obligations.
"Gap left Ye no choice but to terminate their collaboration agreement because of Gap's substantial noncompliance," West's attorney Nicholas Gravante said in a statement to The FADER. "Ye will now promptly move forward to make up for lost time by opening Yeezy retail stores."
West has reportedly hired Alex Spiro, a lawyer who has represented Elon Musk, Jay-Z, and Meek Mill, as his attorney in his legal proceedings against Gap. On Monday (September 19), he decried the terms of ending his contracts with Gap and Adidas, writing that the "war's not over" on Instagram.
In other Grand Theft Auto-related news, the game's developer Rockstar Games suffered a massive and unprecedented leak of in-development footage for its latest installment, Grand Theft Auto 6.