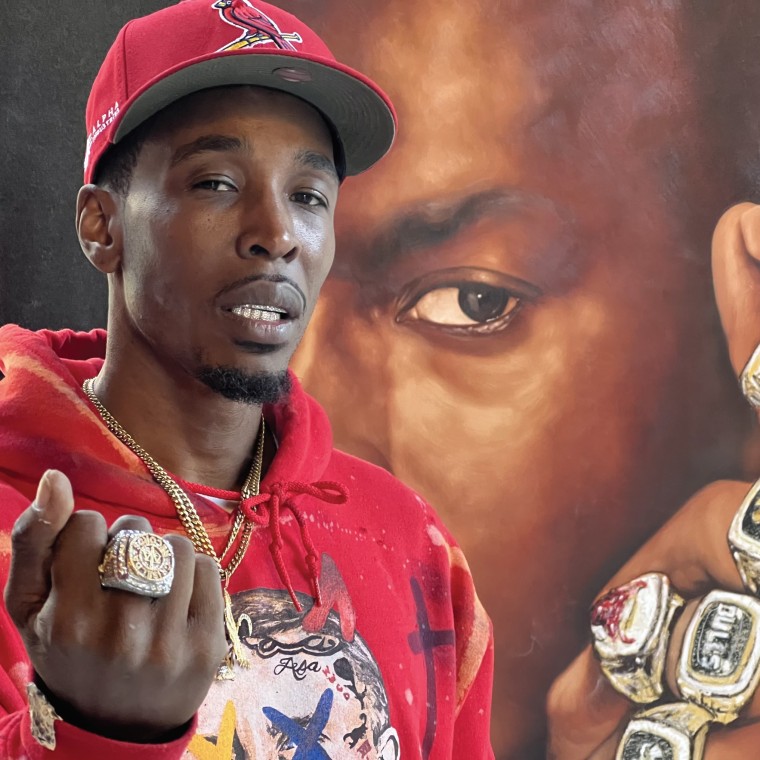 The FADER's "Songs You Need" are the tracks we can't stop playing. Check back every day for new music and follow along on our Spotify playlist.
My favorite moments on Kiss The Ring, the excellent new album from New York rapper Rome Streetz, are the ones where chaos very nearly takes over. When the engine of '90s east coast hip-hop and Streetz's own well-earned braggadocio becomes so overpowered, the wheels of the song seem liable to fall off. It's an invigorating sound to bear witness to, and one the veteran MC taps into to a new degree on songs like "Heart On Froze."
Streetz unloads on the track from the jump with both barrels blazing. "You fuck niggas will never, ever get close to this / Rose out the coke, smoke to gold quote vocalist." It's more than confidence in Streetz's voice: it's a menace, the same hard-won protectiveness over his skills Big L displayed in his all-too-brief career. He's almost egged on by Conductor's beat, a spaghetti western standoff theme that's warped as if the heat from Streetz's vocals is shaping the music itself.
Towards the end, Conductor's producer tag — a sample of a man frantically calling for help on a subway car, easily one of the best in hip-hop — overwhelms Streetz's vocals. It's a bold, unorthodox choice, and one that only affirms just how confident and in control Streetz really is.
"Kiss The Ring is Rome Streetz on steroids," the rapper said in a press statement sent on Friday. "This album is my deepest thoughts, feelings and experiences. This is the culmination of all of my hard work and the times people said I couldn't get lit making this type of music. Fast forward, I blew past them all and now they gotta Kiss The Ring."