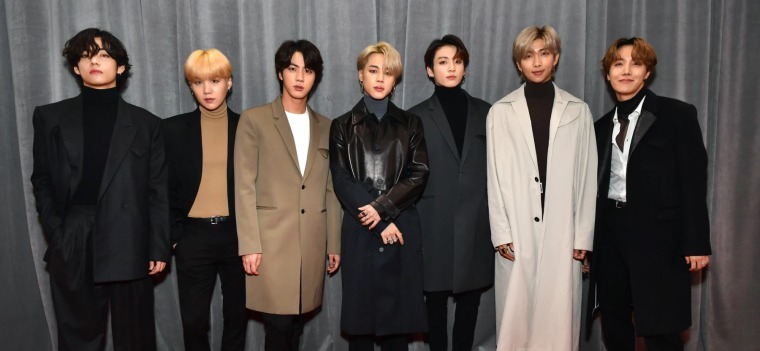 The door for members of BTS to put their music careers on pause to serve in South Korea's mandatory military draft is still very much open. In comments flagged by the Associated Press, Lee Ki Sik, commissioner of the Military Manpower Administration, said on Friday that it would be "desirable" for BTS members to take part in the draft in order to preserve the appearance of fairness.
The government of South Korea appears close to deciding on whether or not the members of one of the biggest pop groups in the world will be forced to serve in the military. Earlier this week, Culture Minister Park Bo Gyoon said that the government would soon take a final position on the matter, and Defense Minister Lee Jong-sup expressed support for BTS's drafting during a parliamentary meeting.
The law in South Korea requires all able-bodied men to perform 18–21 months of mandatory military service. Exemptions are given to certain athletes, artists who perform "classical and traditional" music, and prize-winning dancers that increase the national profile of South Korea. The government is also allowed to make special exemptions; the South Korean public, however, is split over whether or not BTS should serve. In a recent poll in South Korea, 54 percent of respondents believed that the draft should apply to BTS, though 61 percent supported exemptions for certain artists in principle.
In 2019, BTS were denied a military service exemption. A Change.org petition asking the then-President of South Korea Jae-In Moon to allow each member of the group to fufill their duties side by side gathererd over 84,000 signatures. Jin, the oldest member of BTS at 30, could be enlisted as early as next year.
Members of BTS are currently working on different solo projects. Rumors of a hiatus were quashed in June by the group's label Big Hit. Their most recent project, a retrospective called Proof, arrived the same month.