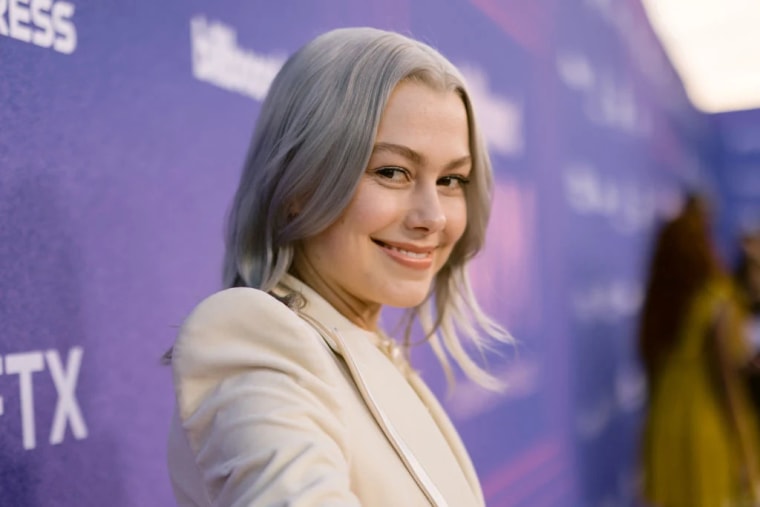 A $3.8-million defamation lawsuit against Phoebe Bridgers has been dismissed. A California judge made the final ruling on Wednesday (November 9), MyNewsLA first reported last night and The FADER independently confirmed this morning (November 10).
Last fall, producer and studio owner Chris Nelson sued Bridgers for defamation, false light, intentional infliction of emotional distress, intentional interference with prospective economic relations, and negligent interference with prospective economic relations. According to the complaint, the hugely popular indie rocker had "published false and misleading statements about [Nelson] on her public Instagram account, "@_fake_nudes" [(now @phoebebridgers)], stating: 'I witnessed and can personally verify much of the abuse (grooming, stealing, violence) perpetuated by Chris Nelson, owner of a studio called Sound Space.'"
Per Nelson, these accusations came in October 2020, two years after he and his ex-girlfriend had begun having "consensual sexual encounters" with Bridgers. Bridgers' and Nelson's ex, he claims, continued dating after the original couple broke up in fall 2019. He claimed that Bridgers had also directed her Instagram followers (now numbering more than 2 million) to the account of his ex, who was alleging at the time that Nelson had "beat a young Latinx man to death," "bludgeoned at least one other man with a baseball bat," "defrauded [a] neighbor out of an estimated $100,000-$130,000," and committed several other serious crimes.
In February, Bridgers moved to dismiss Nelson's suit based on California's anti-SLAPP statute, which allows courts to toss lawsuits they determine to have been filed with the primary goal of infringing a defendant's First Amendment right to free speech. "I believe that the statements I made in my Instagram story are true," Bridgers wrote in her motion. "My statements were made based on my personal knowledge, including statements I personally heard Mr. Nelson make, as well as my own observations."
Nearly nine months later, her' motion has been granted. When reached for comment on ruling, a spokesperson for Bridgers shared the following prepared statement with The FADER:
"We feel vindicated that the Court recognized this lawsuit as frivolous and without merit. It was not grounded in law, or facts, but was filed with the sole intention of causing harm to our client's reputation and career. This victory is important not just for our client but for all those she was seeking to protect by using her platform."
The FADER has also reached out to Chris Nelson's attorney.

Update (November 10, 3:55 p.m.): Nelson's attorney has responded to The FADER's request for comment, clarifying that "an appeal is currently being filed."