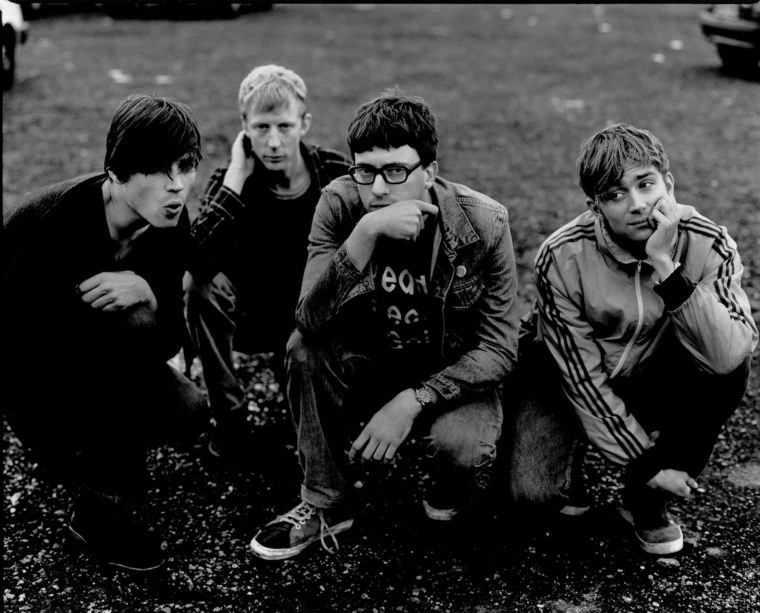 Blur have announced details of a rare live show with the band, fronted by Damon Albarn, set to headline London's Wembely Stadium next summer. The headline show, scheduled for July 8, will mark the Britpop group's first performance together since 2015. Opening acts for the stadium show will be Slowthai, Self Esteem, and Jockstrap with tickets available from Wednesday, November 16.
In a statement, Albarn said: "We really love playing these songs and thought it's about time we did it again." Guitarist Graham Coxon adds "I'm really looking forward to playing with my Blur brothers again and revisiting all those great songs… Blur live shows are always amazing for me. A nice guitar and an amp turned right up and loads of smiling faces…"
Blur last performed together eight years ago on a tour supporting their 2015 album The Magic Whip. The four members briefly reunited in 2019 during an Africa Express show helmed by Albarn.
All four members of Blur have continued with their various solo ventures in the years since Blur last played together. Albarn recently announced a new Gorillaz album, also due in 2023, while Coxon's new band The Waeve will release its debut next year as will drummer Dave Rowntree, whose solo album Radio Songs is out in January. Bassist Alex James, meanwhile, has runs The Big Feastival, an annual music festival held on his farm in the Cotswolds.