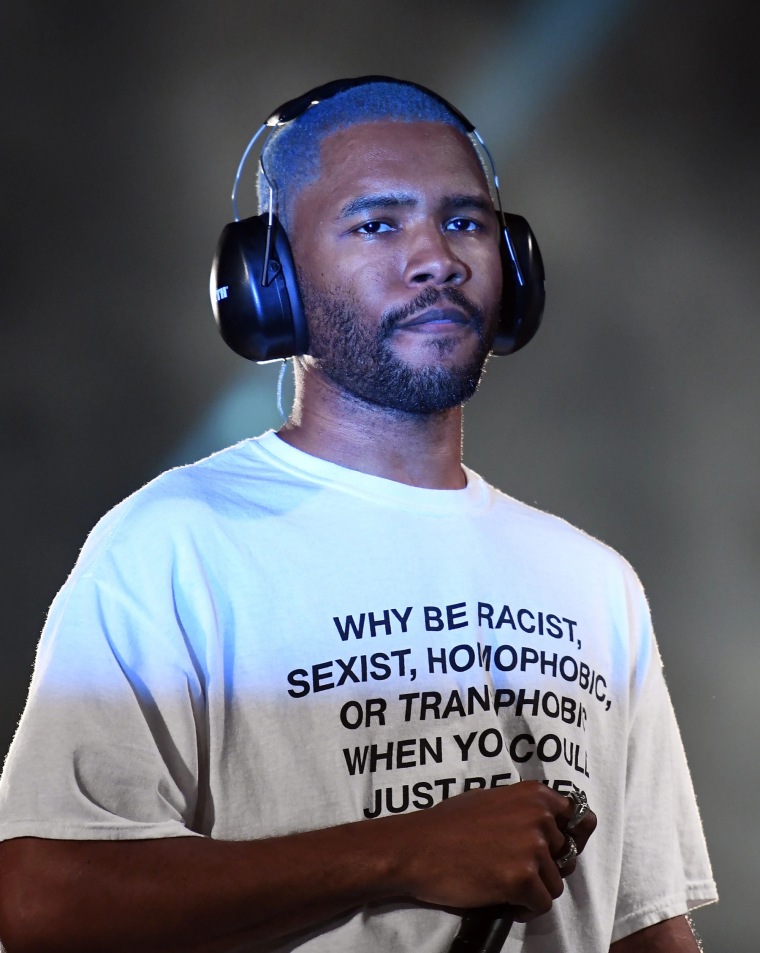 Nearly six-and-a-half years after the release of Blonde, Frank Ocean has expressed interest in the prospect of making a new album. The revelation arrived on the back of a poster the reclusive artist mailed out with his latest Blonded merch drop, at the end of a characteristically cryptic but not entirely indecipherable message. blonded.blog, a Frank Ocean archive, tweeted out an image of the poster on Monday, January 16 and Stereogum reported the news the following day.
Back sides of the posters from the recent Blonded merch sale tell a narrative that's as close to an album announcement as we'll ever get from Frank Ocean. pic.twitter.com/15nvU780No

— blonded.blog (@blondedblog) January 16, 2023
"The Recording Artist has since changed his mind about the singles model, and is again interested in more durational bodies of work," Ocean writes, apparently referring to himself in the third person, after describing the scenario depicted on the poster: a meeting between said Recording Artist and a label exec, played by Succession's Jeremy Strong. Read the full message below:
In the summer of 2019, Blonded produced a photo series shot on Thursday, August 8, 2019, by photographer Michael Marcelle. The photo series follows the story of a fictitious Recording Artist as he navigates the radio system.
In one scene the actor Jeremy Strong plays a Chairman of a major record label. On the walls: a clock, two framed records. The Chairman is flanked by another figure. Both are dressed in suits, wearing ties, and are positioned behind a long boardroom table. They are opposite a shadowed figure in the foreground — the Recording Artist — whose subjectivity the viewer is to inhabit.
The Recording Artist attempts to explain to the major music label the singles distribution model as opposed to the long-form album model. The Recording Artist believes the latter to be outdated, and that releasing singles is more suited to modern consumption habits where people curate their own playlists which are then shared within private circles. The meeting does not appear to be productive.
The photo series coincided with the planning of three Blonded live radio events that year. They were held on three Thursday nights towards the end of 2019, in the basement of the Knockdown Center in Queens, New York. On October 19th, 24th, and the 31st, 2019, doors opened at 10PM. A custom nightclub with vintage lighting fixtures was installed for the duration of each party.
On the first night, Bouffant Bouffant played at 10:15PM, followed by Justice at midnight, Sango at 1:15AM and Sherelle at 2:30AM. Leeon, Arca, Papi Juice, Shyboi, Joey LaBeija, Last Japan, and DJ Heather played sets on subsequent nights.
Prior to the COVID-19 pandemic, these events were intended to grow from small club events to larger raves across the world.
The Recording Artist has since changed his mind about the singles model, and is again interested in more durational bodies of work.