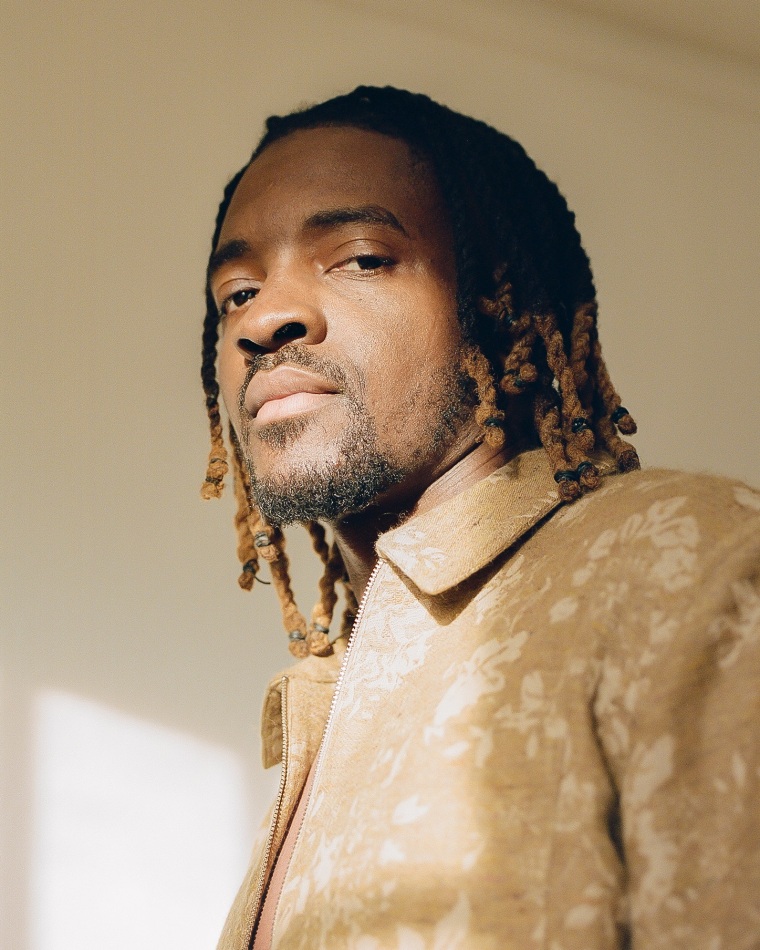 Guvna B is a creative whose work has led him through music, writing, fashion, podcasting, and even a stint in sports broadcasting. Though his lanes of work have been varied, musically the London-born artist has focused mainly on gospel - winning multiple MOBO Awards for his work in that lane. On new album The Village is On Fire, however, Guvna B is changing things up and dipping his toe into a range of different sounds and styles. Long time friend Ghetts brings the energy of grime to "U Get Me?" while the omnipresent sound of afrobeats in his home city is reflected on "Amplify."
The album is not just a chance to experiment musically, however. The catalyst for Guvna B's tenth album came following an unprovoked attack in which he was harmed not just by the perpetrator but also in the struggle to get justice through the legal system. Speaking to his cousin Michaela Coel, star of Black Panther: Wakanda Forever and creator of the Emmy-winning I May Destroy You, she told him the best way to deal with feelings of frustration is to write about them.
"Bridgeland Road," premiering below, establishes the tone for an album that takes a zoomed out look at where the fractures in our communities begin and how best to heal them. It's a deeply personal song about that racially motivated attack in 2021 that begins with Guvna B recalling his days as a child in east London and the efforts his family put in to raise him, as well as the reality of having to help them with the rent. There's a swing to the drums and low basslines that are deceiving, the vibe may be smooth but what he has to say is clearly still raw. "Wrong place, wrong time," he says as the song opens up. "Pain by the blade of a long knife." Coel's voice appears via voicemail, speaking directly to her cousin after seeing a picture of him after the attack. "I am livid," she tells him. It feels strange hearing such a private moment aired like this but the point is clear, nothing is secret from here on in.
Speaking via email, Guvna B told The FADER: "What I experienced was tough to deal with and my mind was loaded with nuanced thoughts around race, identity and the structures which contribute to shaping society.
"Michaela reminded me that art isn't just for others to consume, but it's also a processing tool for ourselves. She encouraged me to write about what happened and the result is not only this song, but an album that provided me with the closure I desperately needed.
I'm really proud of it and I hope it helps people to think about how they can positively impact the world around them."
The video for "Bridgeland Road," featuring Guvna B making his way through the streets of London surrounded by memories of his past, can be seen below. The Village is On Fire is out May 26.