Salami Rose Joe Louis announces new album Akousmatikous, shares two tracks
The record's announcement comes with the releases of its Soccer 96-featuring title track and "Propaganda" (feat. Brijean).
Lindsay Olsen (Salami Rose Joe Louis) has announced a new album titled Akousmatikous. Due out May 19, it's her third full-length release via Flying Lotus' label, Brainfeeder, following 2019's Zdenka 2080 and 2020's Chapters of Zdenka. Along with the news, the Bay area singer-songwriter-producer has shared the record's title track, a collaboration with London space-jazz duo Soccer96, and a second single called "Propaganda," featuring Toro y Moi percussionist Brijean.
Each of the new tracks are special in its own right, but the five-minute-plus "Akousmatikous" is a more notable departure for Olsen, who generally works in miniature. Really, though, it's two tracks in one: a drifting vessel that reaches a floating, unsteady standstill before exploding into an electrified passage of fusion perfection that finds Olsen singing semi-coherent lyrics in unison with an over-excited synth atop a hi-hat-heavy flurry of drum fills.
Watch Carlos López Estrada's animated visual treatment for "Akousmatikous," listen to "Propaganda," check out Akousmatikous' cover art and tracklist, and view Salami Rose Joe Louis' upcoming tour dates below.
Akousmatikous album art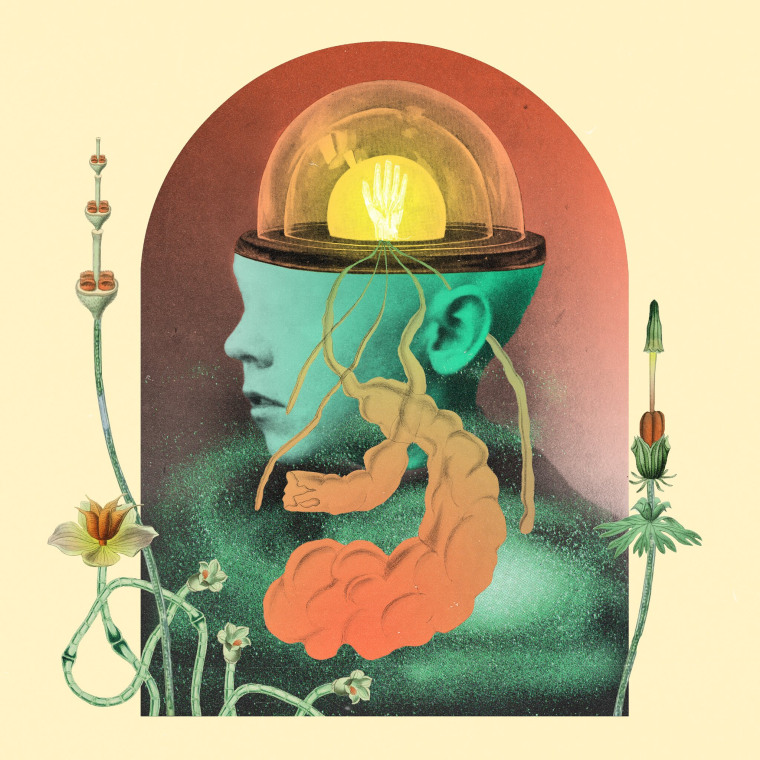 Akousmatikous tracklist
1. Akousmatikous (feat. Soccer 96)
2. Dimensional Collapse
3. Always on my Mind
4. Fireflies
5. Dimcola Reprise
6. Propaganda (feat. Brijean)
7. Zee Complex
8. The Giddy Aquatic
9. Sugar Coating
10. Proof is in the Pudding
11. Cathartic Interlude
12. Pushing Me
13. Gradients
14. Losing Steam
15. Zaza Flip
16. Exhaustion and the Open Mind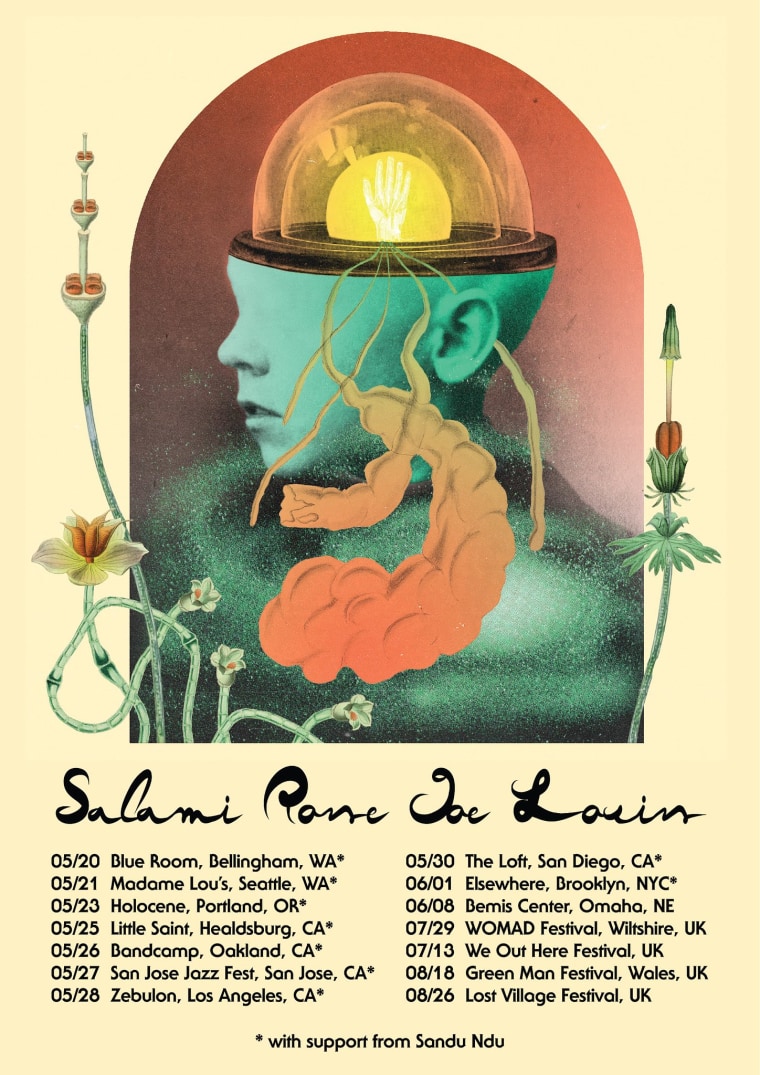 Salami Rose Joe Louis 2023 tour dates
May 20 - Bellingham, WA - Blue Room*
May 21 - Seattle, WA - Madame Lou's @ The Crocodile *
May 23 - Portland, OR - Holocene*
May 25 - Healdsburg, CA - Little Saint*
May 26 - Oakland, CA - Bandcamp*
May 27 - San Jose, CA - San Jose Jazz Fest*
May 28 - Zebulon, Los Angeles, CA*
May 30 - San Diego, CA - The Loft*
June 1 - Brooklyn, NY - Elsewhere*
June 8 - Omaha, NE - Bemis Center
July 29 - Wilshire, UK - WOMAD Festival
August 13 - Wimborne St. Giles, UK - We Out Here Festival
August 18 - Crickhowell, WLS - Green Man Festival
August 26 - Norton Disney, UK - Lost Village Festival
* with support from Sandra Lawson-Ndu