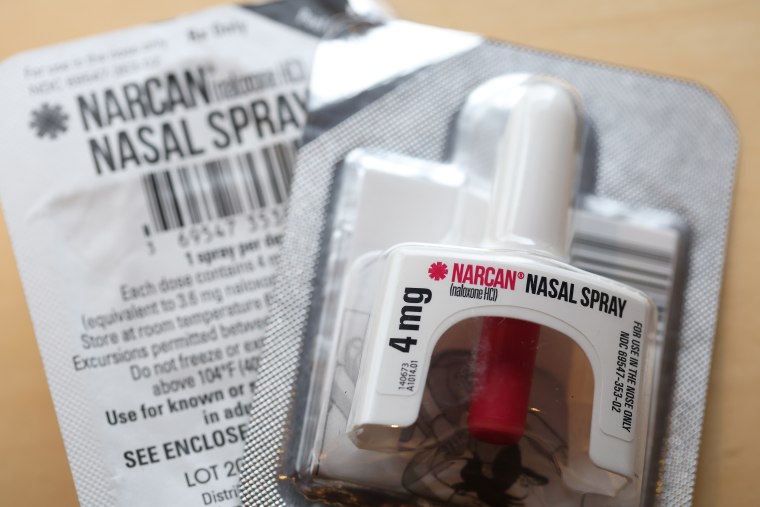 The Food and Drug Administration (F.D.A.) has approved naloxone hydrochloride nasal spray, better known as the opioid overdose treatment Narcan, for over-the-counter, non-prescription purchase. The change in status will take place over the coming months, with specific guidelines for the availability and price of the medicine to be left to the manufacturer.
"Today's approval of [over-the-counter] naloxone nasal spray will help improve access to naloxone, increase the number of locations where it's available and help reduce opioid overdose deaths throughout the country," FDA Commissioner Robert M. Califf, M.D., said in a statement. "We encourage the manufacturer to make accessibility to the product a priority by making it available as soon as possible and at an affordable price."
Approximately 107,477 people in the United States died of an opioid overdose in the 12-month period ending August 22. Most of these deaths are believed to be accidental due to the contamination of drugs with other substances such as fentanyl and methamphetamine. The crisis has led to the growth of grassroots movements in nightlife communities around the world such as Last Night a DeeJay Saved My Life which provide free Narcan as well as training.