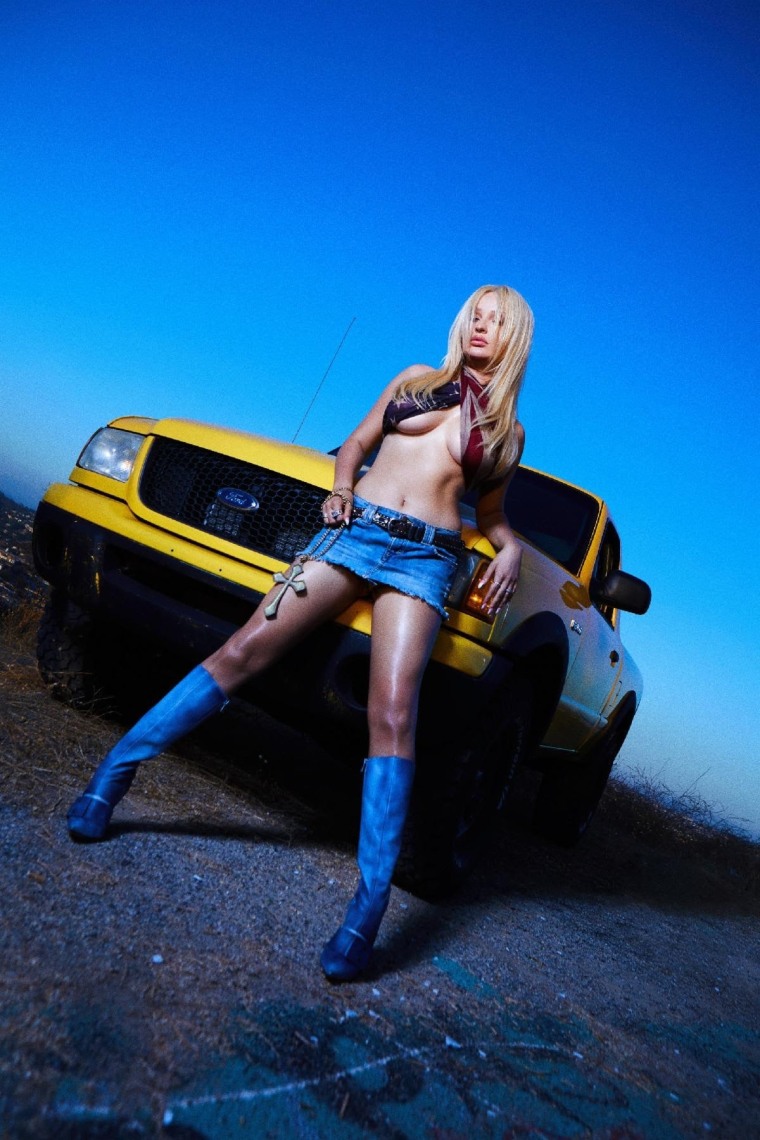 Kim Petras has announced she'll be releasing an album called Feed The Beast, her major label debut. "The story begins on June 23rd," she wrote on social media. "Feed The Beast." The record will be released on Republic Records/Amigo Records.
Along with the news of her upcoming record, Feed the Beast, the pop singer has also unveiled sultry swimsuit photos as the latest Sports Illustrated cover star. You can see the photos here.
Last month (April 21), Kim Petras tapped Nicki Minaj for her new song, "Alone." The song samples Alice Deejay's club classic "Better Off Alone."