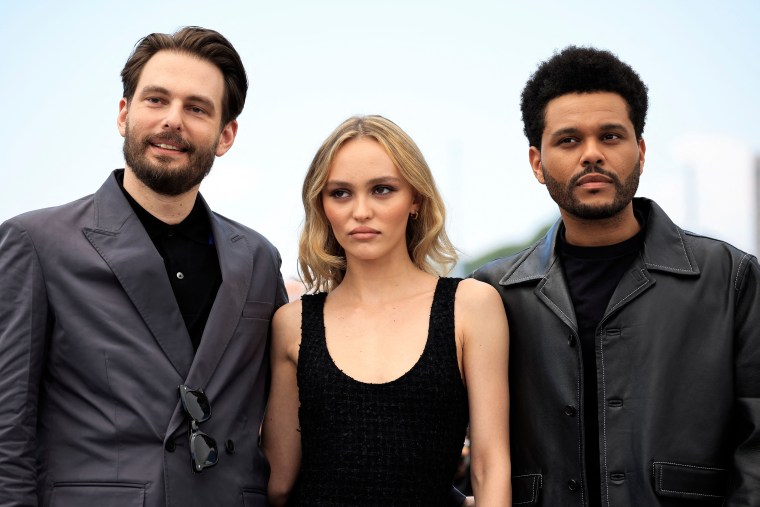 On May 22, the Cannes Film Festival saw the premiere of The Idol, the upcoming erotic music industry thriller show from Euphoria's creator Sam Levinson and The Weeknd (who now goes by his birth name, Abel Tesfaye). According to The Hollywood Reporter, the show was met with "polite applause" from the audience and "a standard-measure 5-minute standing ovation."
The show's two-episode premiere in France arrived after reports of a controversial production that left its creators and HBO dealing with reshoots, as well as allegations of a toxic work environment and misogyny — Amy Seimetz, the show's original director, left the program over what a Rolling Stone report alleged was Tesfaye's worry that the show had too much of a "female perspective." Tesfaye denied this and called the controversy "ridiculous" in a Vanity Fair profile (in The Idol, Tesfaye plays a nightclub manager named Tedros Tedros).
At Cannes, Levinson told the audience that he was "proud of this show, proud of how we made this show." At the end of the protracted creation of the show's first season, Levinson said, "I feel like I gained a family. I know that's a little culty, but that's how it feels."
After the premiere, intital reviews for The Idol began to roll in. Variety called the show a "sordid male fantasy" while Deadline praised Lily-Rose Depp as "riveting" in her performance as Jocelyn. "More regressive than transgressive," a headline from the Hollywood Reporter reads, a sentiment backed up by a review in the Los Angeles Times.