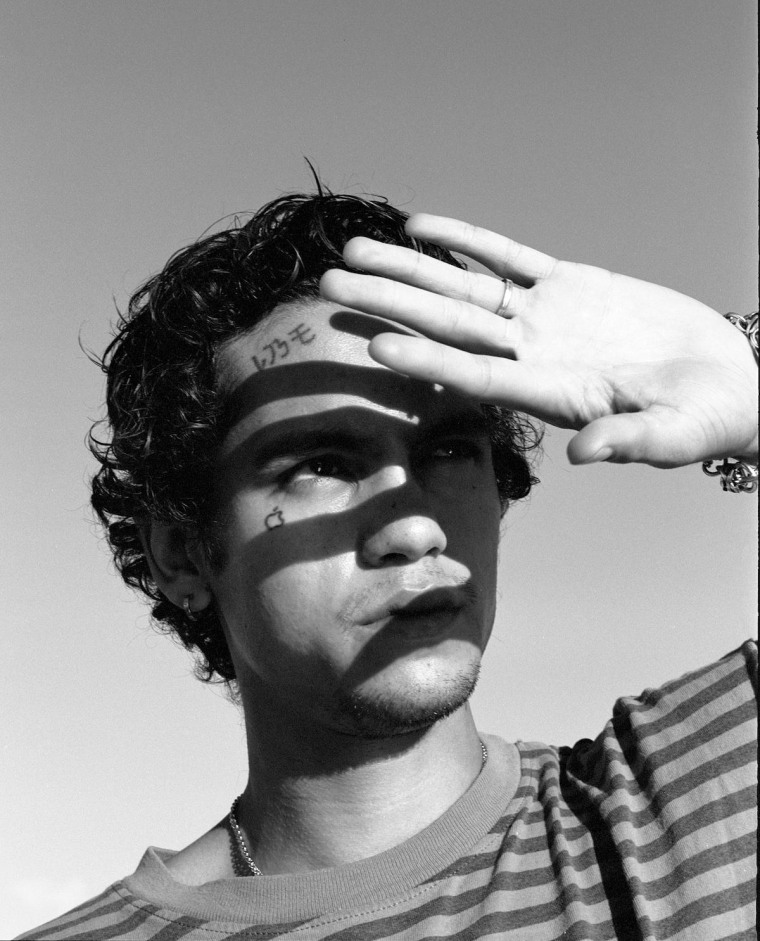 Dominic Fike has announced details of his second studio album. Sunburn is Fike's will be released on July 7 via Columbia Records. A single titled "Ant Pile" is scheduled to arrive this Friday, May 26.
Sunburn is the follow-up to Fike's 2020 debut, What Could Possibly Go Wrong. The new album will feature "Dancing In The Courthouse," which was released in April. Fike appeared at Coachella later that same month.
The project was recorded in Florida, where Fike was born and raised. It was made with producer Jim-E-Stack plus Dijon drummer Henry Kwapis and bassist Devon Workman. Press materials describe it as having themes of "heartbreak and regret, addiction, sex, and jealousy."
Fike's most notable endeavor since the release of his last album has been playing the role of Elliot on HBO's Euphoria, his first major acting gig. Last year, he shared a shortened studio version of "Elliot's Song," a much-memed track he sings during the finale of that show's second season. It features backing vocals from Zendaya and was produced by Labrinth, who scores the series.
View Sunburn's cover art below.
Sunburn artwork