Frost Children switch things up with their emo ballad "Lethal"
The song will appear on the duo's upcoming album Hearth Room.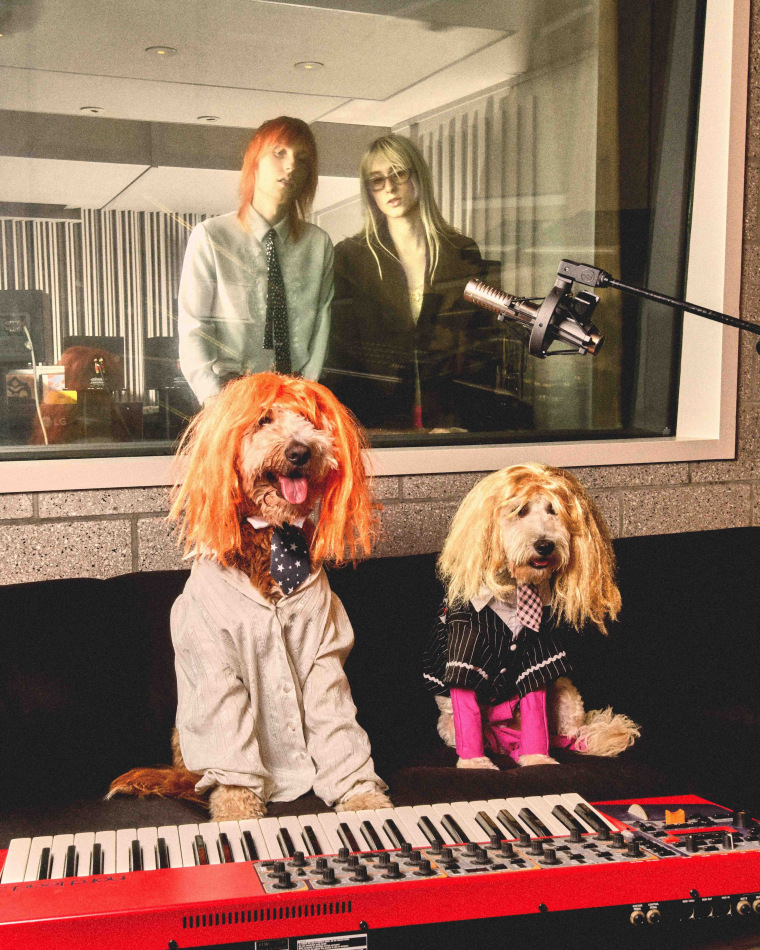 Frost Children have announced details of a new album, their second project of 2023. Hearth Room is due on November 17 via True Panther and follows SPEED RUN, which was released in April. A song from the album, "Lethal," is streaming below.
SPEED RUN was filled with trashy and brash party music that the New York duo, siblings Angel and Lulu Prost described as being "somewhere in that spectrum of goofy and really emotional." "Lethal" seems to exist firmly in the latter part of that scale, with an open-hearted embrace of emo balladry. Unrequited love turns to self-laceration with Prost singing "If I had a spine / You'd be mine."
The new album was recorded in a cabin in Pennsylvania's Poconos Mountains earlier this year and features two cute dogs on the cover. See that below.
Frost Children are on tour from the end of this month, with a busy schedule of shows taking them across North America. They will be joined by openers George Clanton and Gravity Kills on select dates.
Hearth Room artwork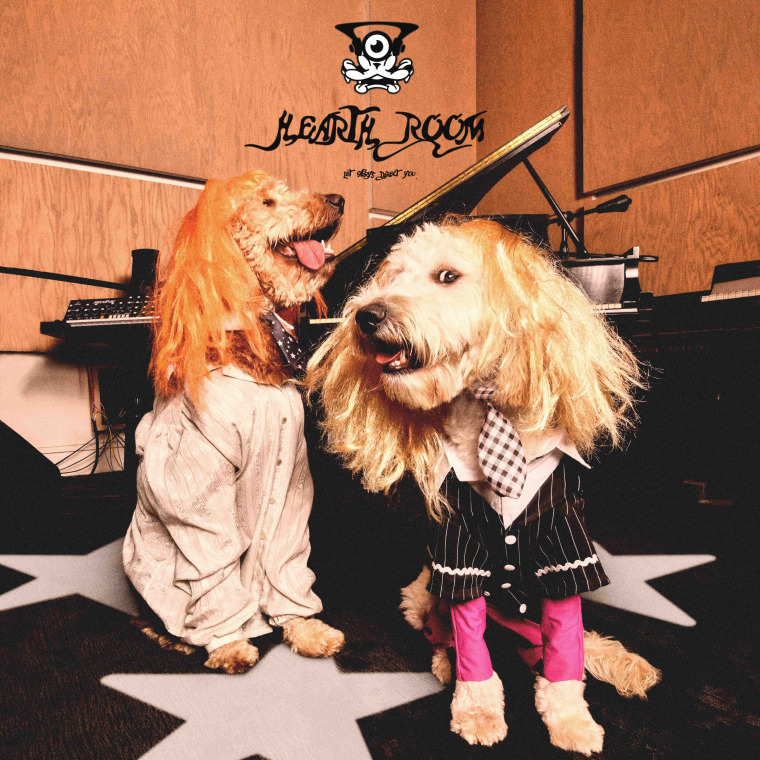 Frost Children live
September 19 - Seattle, WA - The Crocodile #
September 20 - Vancouver, CA - The Pearl #
September 21 - Portland, OR - Holocene #
September 22 - Boise, ID - Flipside Fest #
September 23 - Salt Lake City, UT - Soundwell #
September 24 - Englewood, CO - Gothic Theatre #
September 26 - Lawrence, KS - Granada Theatre #
September 27 - Madison, WI - Majestic Theatre #
September 28 - Minneapolis, MN - Fine Line #
September 29 - Chicago, IL - Metro #
September 30 - Detroit, MI - Tangent Gallery #
October 1 - Columbus, OH - Skully's Music Diner #
October 3 - Lakewood, OH - The Roxy #
October 4 - Toronto, ON - The Axis Club #
October 5 - Montreal, QC - Les Foufounes Electriques #
October 6 - Boston, MA - Royale #
October 10 - Philadelphia, PA - Union Transfer #
October 11 - Washington, DC - 9:30 Club #
October 12 - Charlottesville, VA - The Jefferson Theater #
October 13 - Asheville, NC - The Orange Peel #
October 14 - Carrboro, NC - Cat's Cradle #
October 15 - Atlanta, GA - The Masquerade #
October 17 - New Orleans, LA - Toulouse Theatre #
October 18 - Houston, TX - White Oak Music Hall #
October 19 - Dallas, TX - The Studio at the Factory #
October 21 - Austin, TX - Empire Control Room #
October 22 - San Antonio, Tx - Paper Tiger #
October 24- Phoenix, AZ - Nile Theater #
October 26 - Los Angeles, CA - The Regent Theatre #
November 11 - St Louis, MO - The Pageant %
# = with George Clanton and death dynamic shroud
% = with Gravity Kills