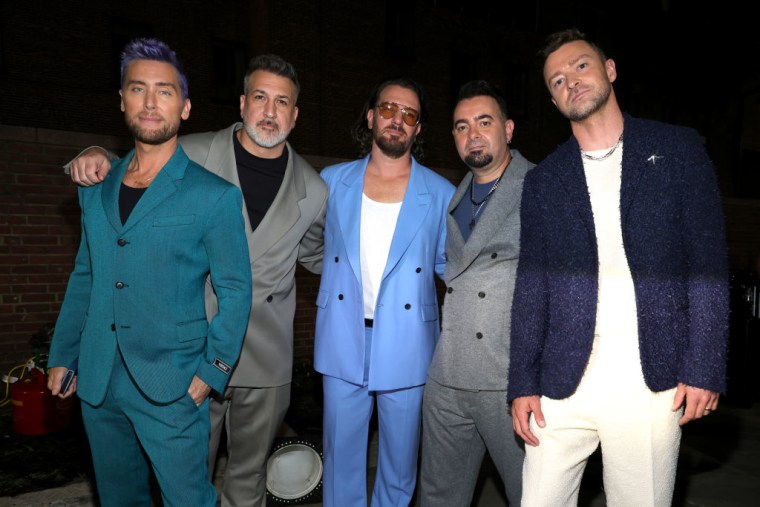 Earlier this month *NSync, the boyband comprising Justin Timberlake, Lance Bass, JC Chasez, Chris Kirkpatrick, and Joey Fatone, announced their return after more than two decades away. The reunited boyband have now shared "Better Place," their first new material since the "Girlfriend" remix featuring Nelly dropped in 2002. Scroll down to hear the song now.
"Better Place" will feature on the soundtrack to Trolls Band Together, the third movie in the animated franchise in which Timberlake voices the main character, Branch. The soundtrack will be released on October 20 before the movie arrives in theaters the following month (November 17). Camila Cabello, Kid Cudi, and Troye Sivan are among the musicians lending their voices to the upcoming movie.
All five members of *NSync were in attendance at the 2023 MTV VMAs earlier this month. During the event it seemed like Timberlake was spotted arguing with Megan Thee Stallion, though it was later clarified that they were simply enjoying a joke together.