Everything We Know About Chance The Rapper And The Social Experiment's New Album, Surf
Here's what FADER unearthed about the hotly anticipated release.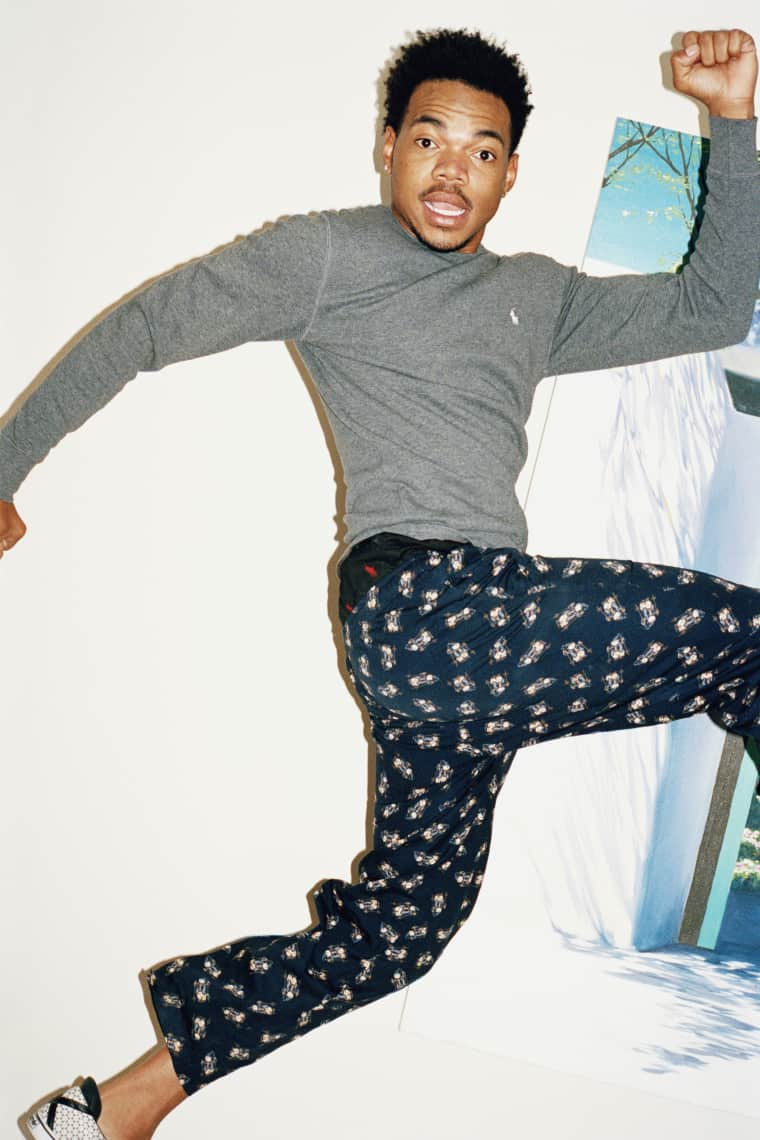 For The FADER's brand new cover story on Chance The Rapper's band, The Social Experiment, Andrew Nosnitsky flew to The Hollywood Hills, where Chance was posted up in an Airbnb with his bandmates. The four-piece were putting the finishing touches on the debut album of their trumpet player, Donnie Trumpet. While Donnie's name is first on the marquee, Nosnitsky writes that Surf is a "collaborative project without borders." Here's what FADER unearthed about the hotly anticipated release.
1. You won't know which tracks will feature Chance
Everyone involved in the album is careful to point out that it is a labor of collaborative love: Nosnitsky describes Chance's involvement as "another of the many small peculiarities in the mix." The group's decision to not indicate which tracks actually feature the rapper drives that point home. Donnie tells Nosnitsky, "If [people] only wanna listen to the songs with Chance The Rapper, they're gonna have to listen to the whole project cover-to-cover."
2. Surf's target audience is "grandmas and babies"
The influences that inform the collective's sound are wide-ranging, and its intended audience is equally diverse. As Nosnitsky notes, "the record splits the difference between spirituals and lullabies." While he thinks the album's intricacies and allusions might be lost on those two demographics, he remembers Chance's assurances that it evolves with repeat listens: "It might just take a little time," he said.
3. They've been grinding non-stop
Surf is an expansive effort, and The Social Experiment is exhausted. When Nosnitsky arrived, Chance was still recovering from a fever that landed him in the hospital the night before. Donnie spent that same night sleeping outside the studio—in his car.
4. You should expect loads of features
When The Social Experiment played him passages of the album, Nosnitsky noted how Chance "seems to strategically skip around certain tracks as if to conceal the presence of more prominent stars." He did manage to sniff out Raury's voice, though, which pops up on Chance's favorite track: "an airy number" called "Windows."
5. A Chicago session yielded 610 tracks for one song
Surf is a whole lot to take in. Most tracks are "tangled and packed" with singers and instrumentalists. The band, as Nosnitsky suggests, prioritize "stacked sonic architecture" over traditional song structure. He writes that Surf is "a logical extension of what Chance was doing on Acid Rap, with the most organic elements of that album teased further out of the typical rap production framework and blown out to their most grandiose extremes." It's a true melting pot of genre-work, too: Donnie's trumpet solos "run parallel to double-time raps." Later, "lush neo-soul hooks crumble into blippy house." Are we ready for this?
6. That collaborative album with James Blake probably isn't happening
7. But a solo Chance album is coming after Surf—at some point
The record doesn't have a name yet, but GQ claims it will feature the likes of Andre 3000, J. Cole, and Frank Ocean.