Chance The Rapper Is Going To Release Surf "Beyoncé-Style"
He won't even tell Hannibal Buress when it's going to drop.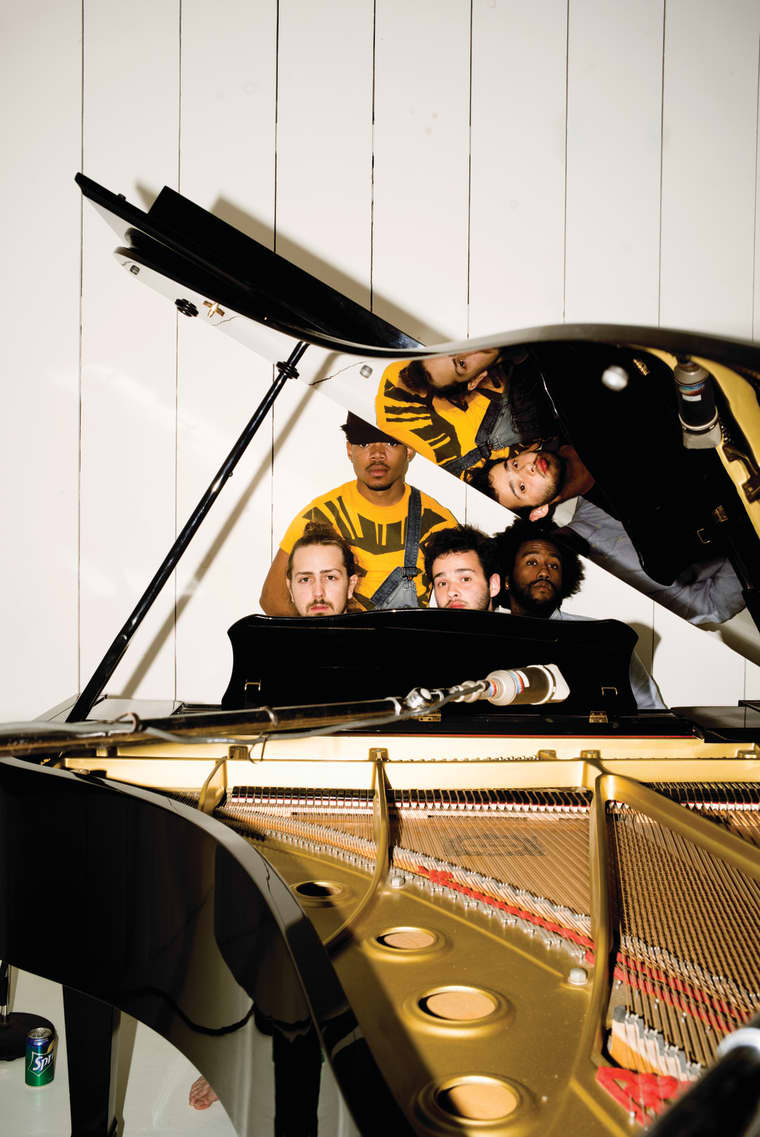 FADER cover star Chance the Rapper will not reveal to even his old friend and fellow Windy City-native Hannibal Buress when Surf, his forthcoming album with the Social Experiment, will be out. Buress asks Chance directly about his plans for the album's release in a conversation the two held for Interview magazine, and Chance demurs. "The album is very much so a Beyoncé kind of thing. I can't say the date of the project," he says, hinting at the likelihood of an unannounced drop. "But," he adds, "I can say that it's super dope." (A rep for Chance confirmed with FADER that this back and forth was in fact about Surf, not a solo album.)
Also within their friendly chat, Chance opens up about his big—and small—screen ambitions. Apparently he tried out for the part of Dr. Dre in the upcoming N.W.A. biopic, "but it wasn't in God's plan," he says. He also says: "I actually went out for a role in Empire"—which (spoiler alert) turns out to be a joke, unfortunately. They also discuss the importance of open mics—something we know Chance cares a lot about.