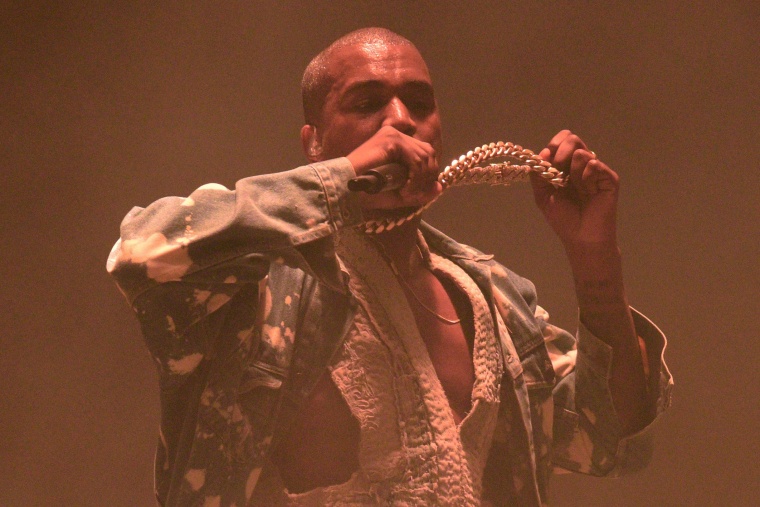 Earlier this afternoon, a Reddit user posted a link to one 59ish minute MP3 that he claimed contained a (very) low-quality recording of Kanye's entire SWISH album. Along with the file, he posted a track list that included "All Day" and "Only One," plus another collaboration with Paul McCartney and features with Big Sean and Bruno Mars. The user also wrote, "don't ask me any questions, i heard the album, but i know about as much as you in terms of release date, what single is coming out next, etc." The post has since been removed.
Reddit users still haven't decided if the file is legit. "It's low quality as hell," one user offered, "but I'm hearing some new Ye vocals so I'm willing to bet that this is real." Another was weighed in on his/her love for Kanye vs. the distortion of the recording: "I'm pretty thirsty for this album but if it's so low qual that it's not even a little enjoyable I won't even bother."
There were rumors that Kanye's new album would arrive with the launch of Apple Music. That didn't happen, and Kanye's last update on SWISH suggested it wouldn't be coming out anytime soon.