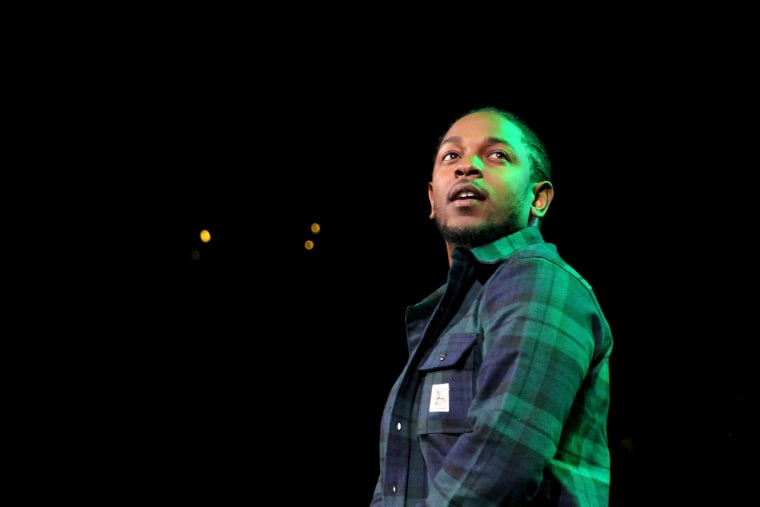 The Grammys won't take place for another two and a half months, but the campaigning is already beginning in earnest. Kendrick Lamar was explicit about the value of victory in a recent interview with The New York Times. "The Grammys have taste," he declared. "They've had taste for a long time. I'm just more excited that they recognize the time and effort put into the project."
But make no mistake, he also wants to win. "Ultimately, for the hip-hop community, I would love for us to win them all," the MC told The Times. (He is nominated for 11 awards.) "Because we deserve that. Period... it's not only a statement for myself, but it's a statement for the culture. They're all important, because of the foundation the forefathers laid before me. Nas didn't get a chance to be in that position. Pac. So to be acknowledged and to actually win, it's for all of them."
The rapper also touched on President Obama—"to hear that he liked the same kick drums and the same snares that I like, it just makes him that much more relatable"—and his favorite rap of the year: "Of course Future killed it. He smashed. Drake smashed."
Read the full conversation here, and revisit FADER's Kendrick interview.